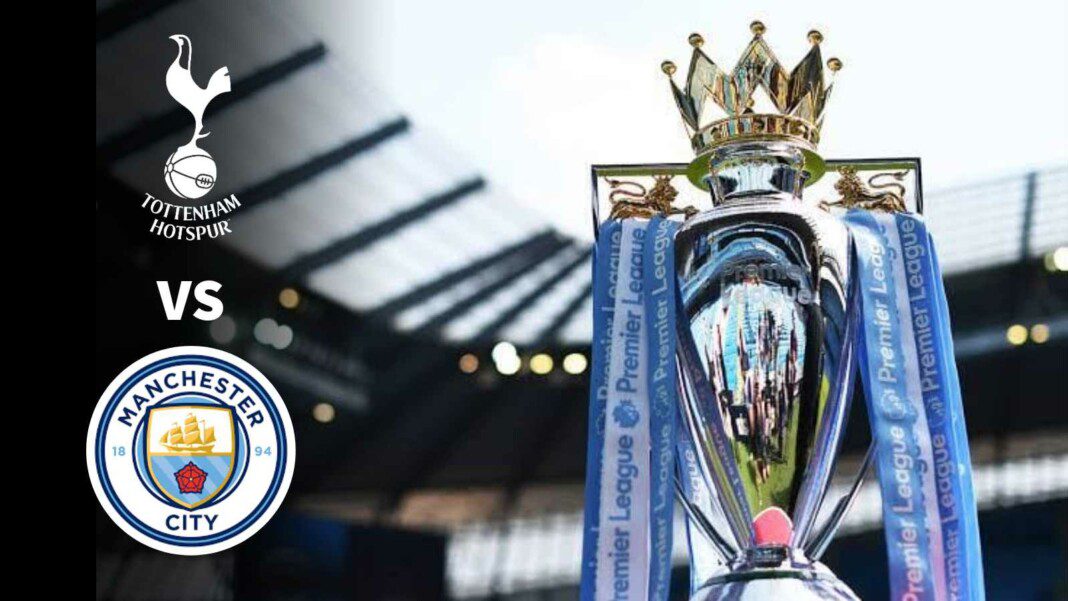 Tottenham Hotspur started their Premier League 2021/22 campaign on a high as they overcame the Manchester City challenge, thanks to a Heung-Min Son strike on the counter in the second half. The city had a number of chances to score in the first half but never managed to capitalised and Tottenham Hotspur held on to that 1-0 goal lead to script a memorable opening day victory.
Let us dive into the player ratings of both sides without further ado.
Tottenham Hotspur
Hugo Lloris (GK) (C) (8/10): The Tottenham Hotspur keeper was on top form throughout the game and made four crucial saves to deny City.
Sergio Reguilon (7/10): Reguilon provided ample support down the left wing for the Tottenham Hotspur wingers and was defensively solid.
Eric Dier (6/10): Dier struggled a bit in dealing with the likes of Torres at the back but was covered up with support from the other centrebacks.
Davinson Sanchez (8/10): Sanchez was a tower back in the central defence and never allowed Sterling to get a footing in the game.
Japhet Tanganga (7/10): Tanganga had a decent game on the right flank for Spurs but struggled on the defensive front.
Oliver Skipp (6/10): Skipp was marking Gundogan and struggled to keep up with the German.
Pierre-Emile Hojbjerg (/710): Hojbjerg was solid in the defensive midfield and contain the City midfielders for the entirety of the game.
Steven Bergwijn (7/10): Bergwijn made some decent crosses and helped his side by tracking back on the defence.
Dele Alli (5/10): Alli failed to make any considerable contribution to the game and was not able to create space for himself upfront.
Lucas Moura (7/10): Moura was on top form and played out brilliant balls down the wings to stress the Manchester City defence.
Heung-Min Son (9/10): Son scored a brilliant goal on the counter and was a constant danger for City throughout the game.
Substitutes
Giovani Lo Celso (N/A)
Matt Doherty (N/A)
Christian Romero (N/A)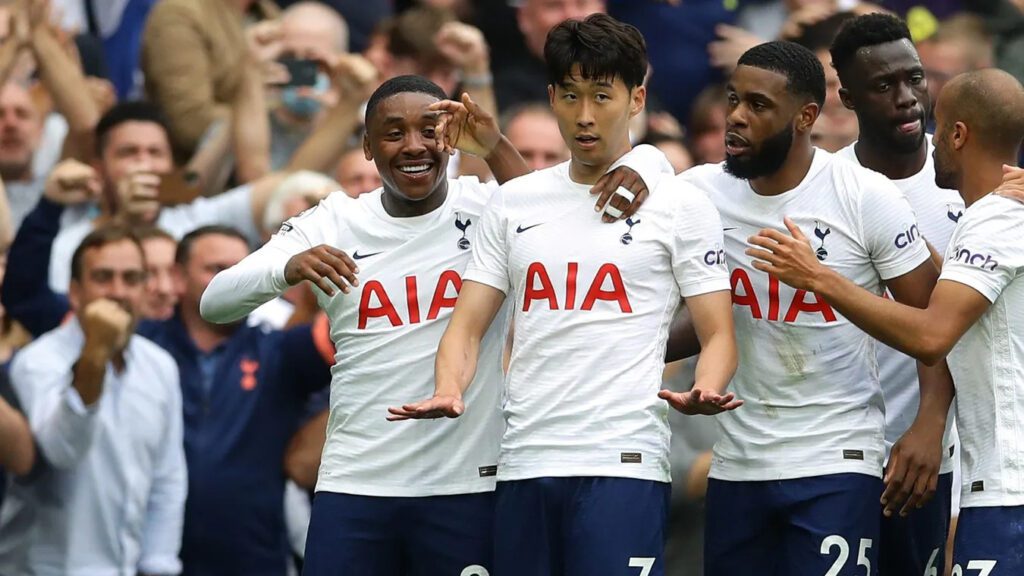 Manchester City
Ederson (GK) (4/10): Ederson's delayed positioning while Tottenham Hotspur hit Manchester City on counter cost them the game and hence was one of the poorest performers on the pitch.
Joao Cancelo (7/10): Cancelo was on top form and created a number of opportunities for City by providing support on the right wing but they were never taken properly by the City forwards.
Ruben Dias (6/10): Dias struggled to keep up with Heung-Min Son and had a forgettable night.
Nathan Ake (7/10): Ake had a brilliant game and completely isolated Dele Alli with his man to man marking. He also made some key interceptions and headed clearance.
Benjamin Mendy (6/10): Mendy failed to provide the required amount of support from the left-wing and was not at his best.
Ilkay Gundogan (6/10): Gundogan's personal battle with Skipp was interesting to watch in the game but the German never managed to get the dominating hand.
Fernandinho © (6/10): Fernandinho came close to scoring a couple of times in the first half and failed to finish his chances.
Jack Grealish (7/10): Jack Grealish was also on the top of his form and combined brilliantly with the City strikers to crack opened the Spurs defence but the City strikers disappointed him with some poor finishing.
Riyad Mahrez (6/10): Mahrez was kept at bay by Tottenham Hotspur on the right-wing and did not have a major impact on the game.
Ferran Torres (6/10): Torres got few chances to score but never looked like on the top of his game either.
Raheem Sterling (5/10): Sterling was convincingly outfoxed upfront and was very disappointing. Guardiola had to replace him early.
Substitutes
Gabriel Jesus (6/10): Jesus replaced Sterling but failed to produce anything different and was underwhelming as well.
Kevin De Bruyne (N/A)
Oleksandr Zinchenko (N/A)
ALSO READ | La Liga: Alaves vs Real Madrid Player Ratings as Los Blancos showcase ruthlessness