The President of the Board of Control for Cricket in India (BCCI), revealed today in an interview that there was no possibility of holding the remainder of the Indian Premier League (IPL) 2021 in India. He also revealed plans of a series in Sri Lanka in July which would run parallelly with India's commitments in England with the World Test Championship (WTC) final and the five-match series against England.
The IPL 2021 was suspended earlier this month after COVID-19 cases breached the teams' bio-bubbles leaving the BCCI no choice but to suspend it indefinitely. A majority of the players were then sent home safely while the Australians were shifted to the Maldives due to a travel ban in their country for all flights and people from India including their own citizens.
With all that has transpired, the probability of holding the remainder of the tournament in India looked negligible and Ganguly has confirmed the same. Meanwhile, he has also given big news in the form of a tour of Sri Lankan in July which would not have India's Test players meaning that a second string side would be sent probably under the leadership of Shikhar Dhawan, in the absence of Virat Kohli, Rohit Sharma and the rest.
Sourav Ganguly on the IPL and the Indian national team's commitments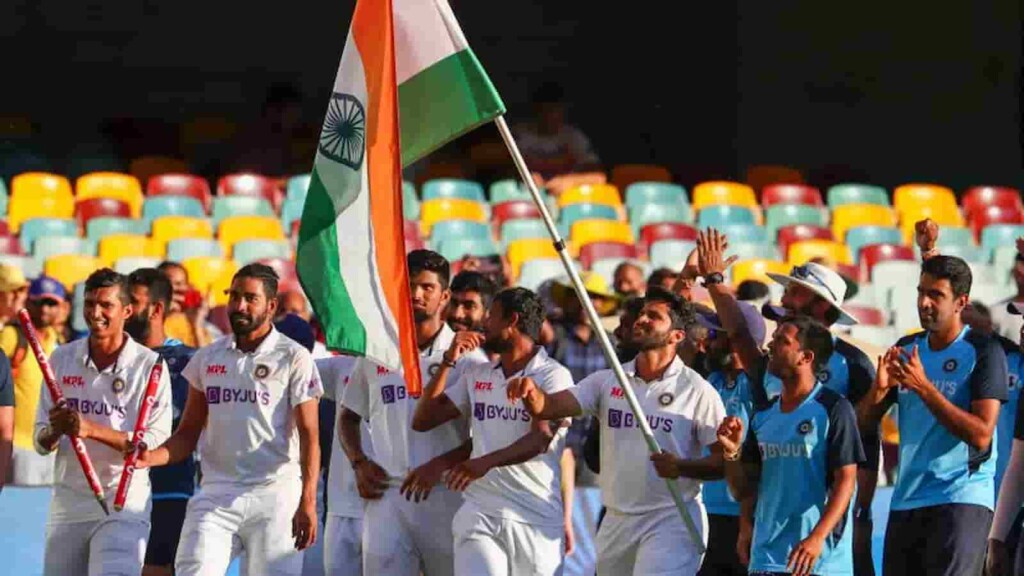 Sourav Ganguly spoke to Sportstar today and was asked if the IPL can be held in England to which he said, "No. India is supposed to go to Sri Lanka for three ODIs and five T20Is. There are lots of organisational hazards like 14-day quarantine. It can't happen in India. This quarantine is tough to handle. Too early to say how we can find a slot to complete the IPL."
Speaking then on whether the IPL should have been called off earlier, he said, "You can say that now in hindsight that the IPL should have been called off earlier. Mumbai and Chennai (legs) did not have cases. Only when the IPL reached Delhi and Ahmedabad did the cases rise. People will say a lot of things in any case. The Premier League had so many people affected. But they could reschedule the matches. But you can't do that with IPL. You stop it for seven days and it is done."
Talking further on the reasons for India's excellent success in recent times, "The system is strong – domestic cricket, NCA (National Cricket Academy), coaches. The IPL is also a reason. Fairness of selection; only the best get picked. There is transparency. The cricket system is robust. Four-day and T20 (cricket) are different, but the IPL does help. Gives confidence that you can play at this level. Talent is important and adjustment is not a problem," Ganguly said.
India will be seen in action next in the WTC final against New Zealand in Southampton on June 18.
Also Read: High quality of Indian pace and spin attack will 'confuse opposition', says Mohammed Shami
Also Read: "India has given me so much" – Trent Boult pens heartfelt message upon arrival in New Zealand