Ever since the FAU-G is released in the Indian gaming market, a lot of people are demanding multiplayer intense battle mode. Considering it as a replacement for PUBG Mobile, a simple story mode with no engaging fights is not enough. There is where the new FAU-G TDM Mode comes in. With PUBG being banned in India, the community moves to FAU-G, seeing it as a replacement for the same.
In the Deathmode releasing in two months, a team of 5-5 players will engage with themselves to score the maximum score. It works the same way how TDM Deathmatch or Arena Mode works in PUBG Mobile.
FAU-G is a story mode battle royale game that narrates the Galway Valley battle where the Indian Army had an outbreak with Chinese troops last year. nCore is also planning to release FAUG Lite for budget-friendly devices depending on the standard version's success.
Rise and Fall of FAU-G TDM Mode: The Story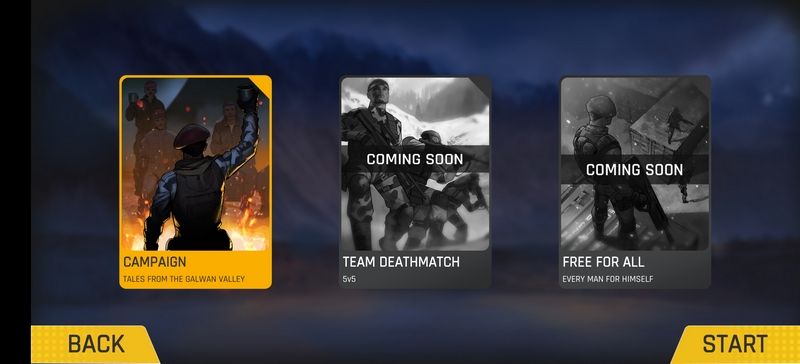 On the very occasion of the Republic Day celebration, a Made in India FAU-G (Fearless and United Guards) makes its way into the Indian gaming scene. With prior publicity and promotions, the game becomes an instant hit. Over millions of downloads in a week and FAU-G on the way to replace banned PUBG Mobile in India.
However, the game losses its charm in less than 20 days of its release. The Google Play Store ratings decrease by a number and founders are being criticized for releasing a basic story mode.
The new TDM mode is releasing for beta testing on June 21. Being said that, the new mode is expected to feature exclusive weapons and intense gameplay. The trailer of the TDM mode was released on the occasion of Ram Navami, April 21. You can watch the full trailer of the mode release here.
In short, we can say the new TDM mode in FAU-G is an amalgamation of modes from PUBG Mobile and COD Mobile. The size of the game is just 500 MB and is available on the Google Play Store. You can play it on devices with Android 8, 8.0 Oreo, 9, 10, and higher. The game will soon be available in the iOS store, as promised by the founders in a press release.
Also Read: FAU-G Multiplayer Mode is Releasing in Next Few Months, Say nCore Games