Real Madrid hasn't achieved it nor Klopp's Liverpool has been capable of achieving this feat. A treble in association football is achieved when a club team wins three trophies in a single season. These teams go down in history as one of the most undisputed and dominating teams in the world of football. The treble has been won by only eight teams all-time in the history of football. The 4 teams in the 20th century include – Celtic, Ajax, PSV and Manchester United.
Only 4 teams have achieved a treble in the 21st century – Barcelona, Inter Milan and Bayern Munich. Barcelona is the only team who did this astonishing feat twice in the new era of football.
Eight managers – Jock Stein (1966-67 with Celtic), Stefan Kovacs (1971-72 with Ajax), Guus Hiddink (1987-88 with PSV), Sir Alex Ferguson (1998-99 with Manchester United), Jose Mourinho (2009-10), Pep Guardiola (2008-09), Jupp Heynckes (2012-13) and Luis Enrique (2014-15).
The teams achieved the miraculous treble in the 21st century:

1. Barcelona (2008-09 season)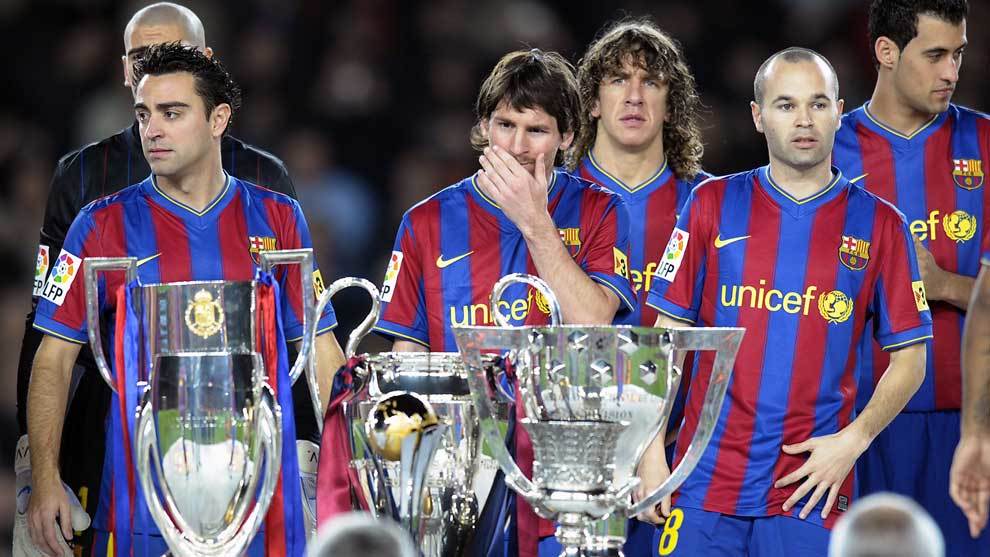 Barcelona made club history during the course of the 2008-2009 season when they became the first Spanish club to win the treble. The Catalan side became the first side in history to win a sextuple.
European champions, La Liga champions and Copa Del Rey winners, all in the first season under the charge of Pep Guardiola.
Barcelona's mighty front three – Lionel Messi, Thierry Henry and Samuel Eto'o netted 100 goals between them throughout that campaign.
The 2009 Copa del Rey final was won by FC Barcelona, who beat Athletic Bilbao 4–1. This was the first title of Barcelona that year, before winning La Liga with 3 points ahead of Real Madrid and Valencia. Later, they UEFA Champions League by beating Manchester United to earn their first treble.
Also read: Why Arthur Melo-Miralem Pjanic transfer swap makes sense?
2. Inter Milan (2009-2010 season)
Inter Milan matched the Catalans just in the very next season under the tactical geniuses of Jose Mourinho at his second year in charge at Inter. Mourinho ripped up the squad and set about assembling his own personal troop of soldiers.
The 2010 UEFA Champions League was played at Santiago Bernabeu Stadium which is the home of Real Madrid. The match was won by Inter Milan, who beat Bayern Munich 2–0 to become the first Italian team to achieve a treble.
On 5th of May 2010, the team won the Coppa Italia, defeating Roma 1–0. Later, on 16th of May 2010 Inter beat Siena 1–0 to secure the domestic double by a mere margin of 2 points ahead of 2nd placed Roma accomplishing the feat of winning all trophies available for a manager in the Serie A.
3. Bayern Munich (2012-2013 season)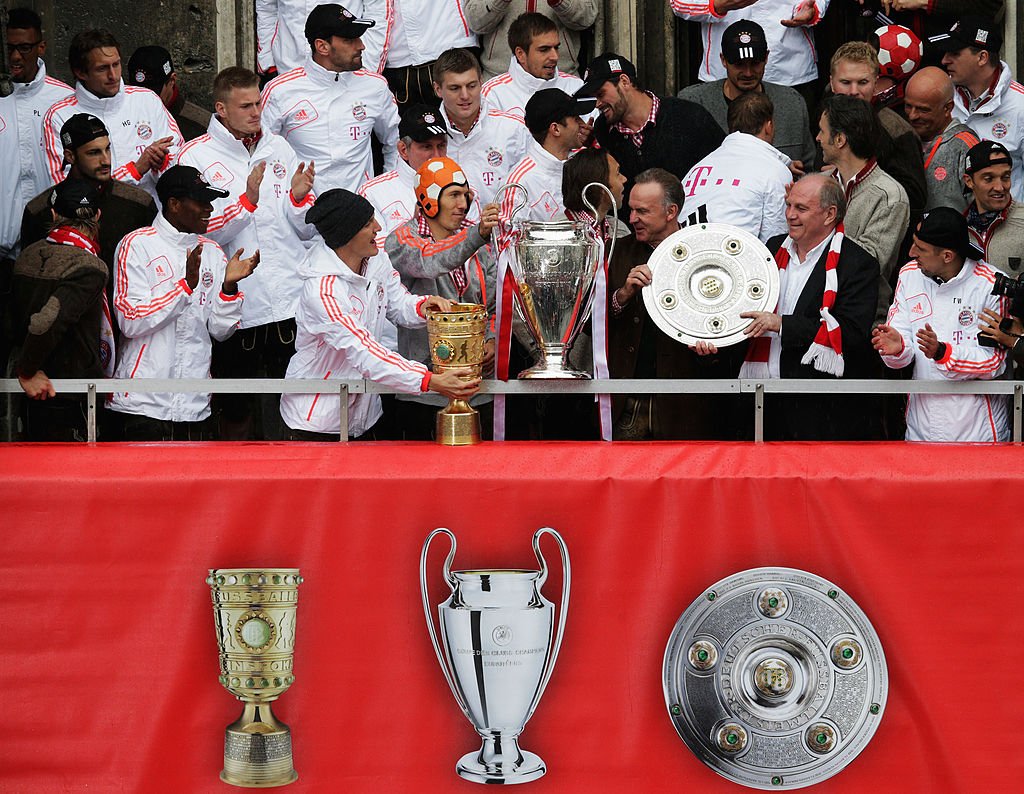 Bayern Munich became the first German team to achieve this feat. They won the treble: UEFA Champions League, Bundesliga championship, DFB-Pokal in the 2012-13 campaign. They also managed to claim European Super Cup, and FIFA Club World Cup in the same season.
In the 2013 Champions League final, Heynckes' Bayern defeated Bundesliga rivals Borussia Dortmund 2–1 at Wembley Stadium. Later winning the 2013 DFB-Pokal final against VfB Stuttgart
Bayern broke 30 records during that 2012-13 Bundesliga season. Most points during a season (91 points), Fastest time to clinch Bundesliga title (28 Matchdays), Most wins in a season (29 wins), Longest winning streak within a season (14 wins), Best start to a season (8 wins), Top of the table (34 Matchdays) just to name a few. This Bayern squad was such a dominant force that it thrashed Barcelona 7-0 on aggregate in the semi-finals.
4. Barcelona (2014-2015 season)
Barcelona is the only European team ever to win the treble two times in their history. The 2014-15 Barcelona squad will forever be remembered as having won the Club's unprecedented second Treble. Winning all three trophies available to them was an appropriate reward for the Catalans.
The dynamic Barcelona squad and authoritative MSN (Messi, Suarez, Neymar) led the Barcelona to their second treble under the spell of Luis Enrique.
Barcelona in a 2–0 extra time victory over Sevilla sealed their second domestic title of the campaign and 28th Copa del Rey of all-time. Barcelona won the La Liga in one of the most competitive title race. With just one point ahead of 2nd placed Real Madrid and 3 points above the 3rd placed Atletico Madrid, Barcelona secured their second treble by defeating the Italian giants Juventus in a 3-1 victory at the 2015 UEFA Champions League finals.
Also read: English Clubs with Most Premier League Titles