WWE NXT Champion Finn Balor recently put out a picture teasing a match between him and UFC star Conor McGregor. The picture featured action figures of Finn Balor, Triple H and McGregor. The UFC fighter used it as an opportunity to tease a WWE appearance.
McGregor has replied Balor's tweet with a cryptic, "No more mr. nice guy!" This response got the fans excited, as it hinted that Conor is open to making a WWE appearance.
Triple H, too hopped on to the conversation. The NXT boss, who also featured in Balor's post readily agreed to book the dream match. Triple H, in response to McGregor's tweet replied with a simple, "Just say when."
McGregor has a history with WWE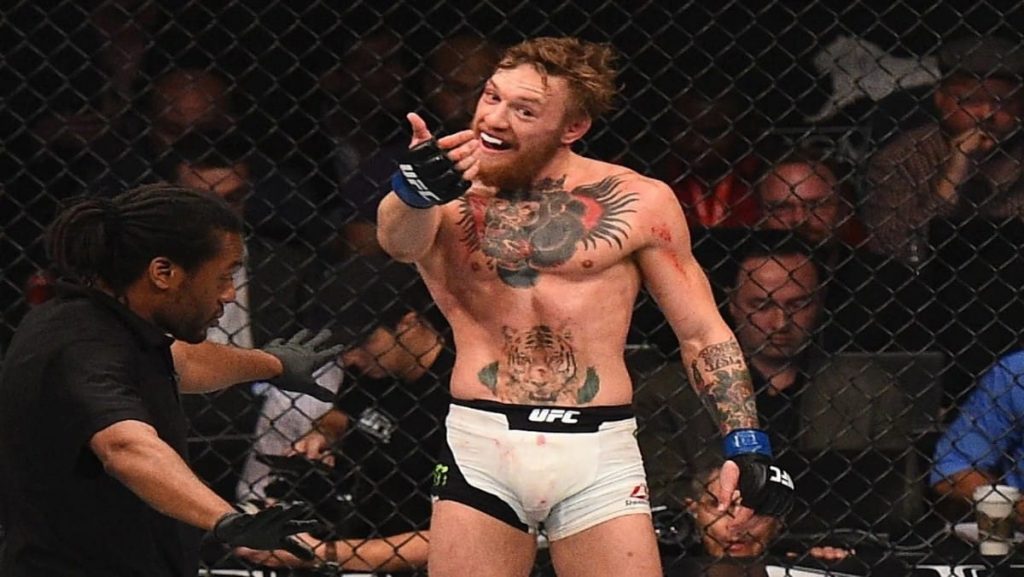 Conor McGregor has a heated past with some WWE Superstars. The former UFC double Champion had some unfavorable comments for the WWE stars and the world of professional wrestling. But being a megastar who is known for his trash-talking, he surely managed to hype up the WWE fans.
McGregor has often teased a rivalry with WWE. His recent TKO loss to Dustin Poirier at UFC 257 has reignited the rumors of him appearing on WWE. While it seems that if Balor appears on WWE, he would be feuding against Balor. But even the Celtic Warrior, Sheamus wants to see McGregor on WWE.
Joining WWE might not immediately be on the cards. But McGregor can follow the footsteps of Ronda Rousey, who joined in the later part of her career.
Also Read: Finn Balor wants a match against Conor McGregor; the UFC fighter responds