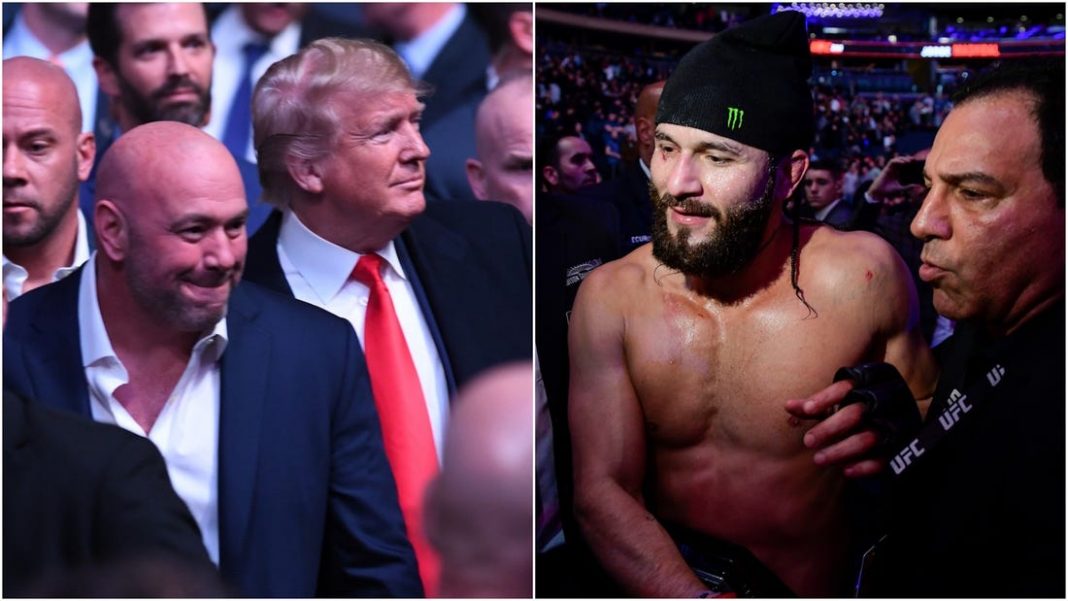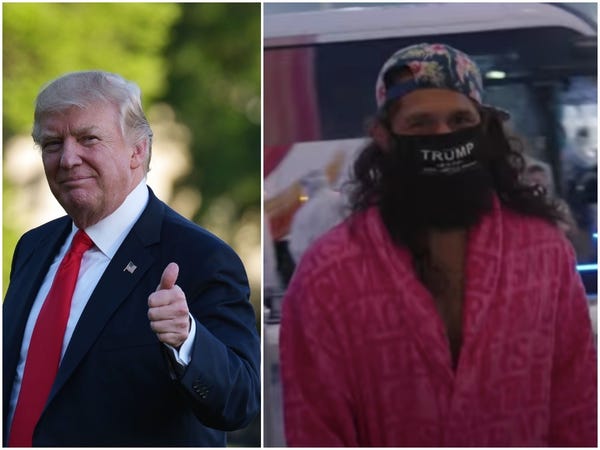 Recently Jorge Masvidal gave an insight into his political preferences. He talked about his support for Donald Trump even though he is not a complete follower.
Masvidal's Road to Glory
The BMF champs way to fame has been a long road. He has competed at various MMA venues but found true fame with UFC. In recent times, He's made it to the cover of the latest EA Sports UFC game. And he's built a reputation as a fighter who won't back down from a confrontation or hesitate to speak his mind. He's also, at times, been a reasonably vocal supporter of Donald Trump. It's a stance that has surprised and confused some fans, given Trump's policies around immigration and Masvidal's own family's journey to the US from Cuba and Peru.
Support for Trump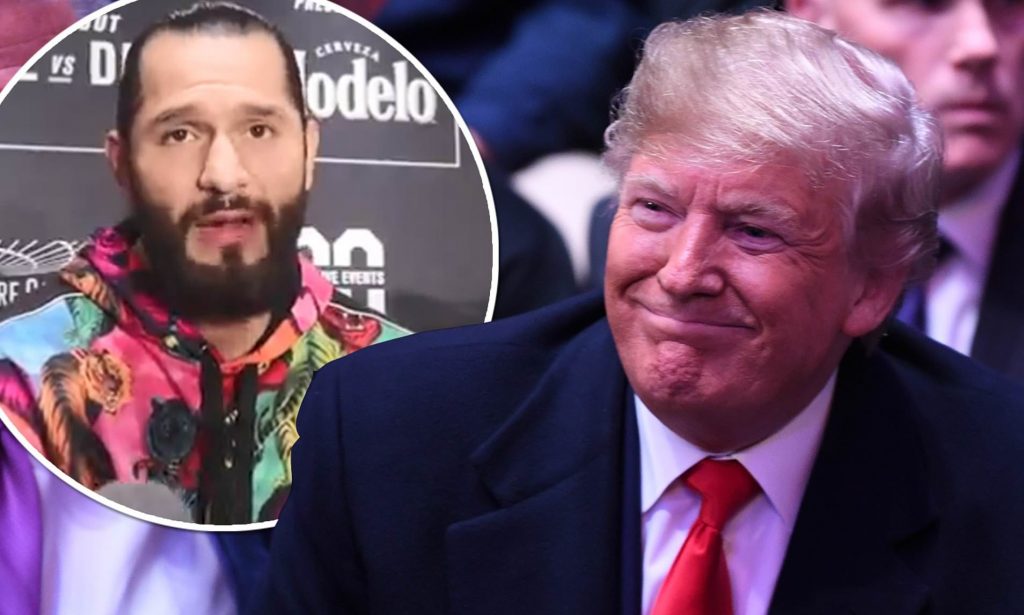 In an interview with Dan Le Batard, he explained his political stance. He explained his support for Trump and some harsh words for detractors who have labeled him as being Racist.

"What the hell? What is this country itself coming to? I'm racist? I'm racist?" Masvidal responded when to questions about how his Trump support has been viewed by others. "People are gonna dare say I'm racist? Do you know how many times I've been shoved in the ground by cops and had my face on the concrete for doing absolutely nothing? Because I've been on this journey since I was 13 years old. And for some reason, because I have a tattoo on my neck and I'm a Latin dude, I've been discriminated a lot more than you would possibly think possible.
"People are working and making more money. The pay gaps that have happened in the middle class are nice, are good. It's numbered, it's facts."
What Trump has done ?
"I wasn't always Jorge 'Gamebred' Masvidal, all of a sudden everybody knows me. No, no, no, for many years nobody knew me. When people would say I'm racist because I would pick a certain person, that lets you know where this is going as a society. They're using now that to wipe away all the good (Trump) has actually done for my community.
The lowest unemployment for Latin and Black people, that gives us dignity. That gives my community dignity. People are working and making more money. The pay gaps that have happened in the middle class are nice, are good. It's numbers, it's facts. He's actually helping out my people. And I'm supposed to not give credit for that?
What needs to be change ?
"Do I agree with all his policies? Hell no," Masvidal continued. "There's a million things that need to change, as well. But I see him doing more right in the sense of freedom and for my Latin people than a lot of other motherf-ckers. And for the Black community, also the lowest Black unemployment rates. That's huge, man. That's huge. People are forgetting about that.
"Now, I don't know everything about politics, and I don't know everything about Trump. But when I talk to my mom, who came from a Latin American country, Peru, and she migrated over here, she tells me lots of things.
Opinion of Masvidal's mom
And she's not against Trump. She feels a lot of things he says are good. Some of things, she's like, 'I don't like this, I don't like that.' But it's not like because she likes Trump or I like Trump or something, it's not like me and my mom stopped talking or nothing. It's just crazy that society now is telling you if you're a Biden fan, well then you're Antifa or you're something crazy, and if you're Trump, you hate transgenders, you hate everything. Basically if you're a Trump fan, you hate everything. And it's crazy what society is coming out to."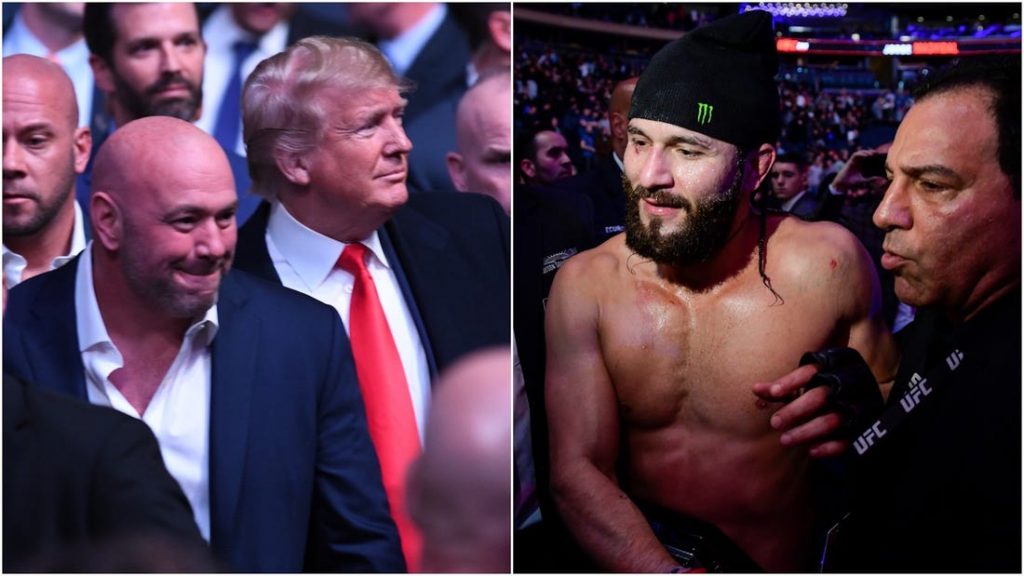 Masvidal did mention his disagreements with issues like " immigrant " and "citizenship" policy but in the general was praising the president.
I've always listened. I'd much rather listen to the oldest person in the room than some punk who just got out of college and hasn't experienced life. That's the person that I've always been.
If there's the current world champion in the room, but there's an ex-world champion in the room that's in his 50s, 60s, I want to hear his stories, his thoughts, because he just has more experience in life. You understand what I'm saying?"
With the history that Donald Trump has had, any celebrity who comes in support comes under the microscope. That is precisely what happened to Jorge Masvidal.
Also Read :Mayweather ready to face McGregor again if the price is right