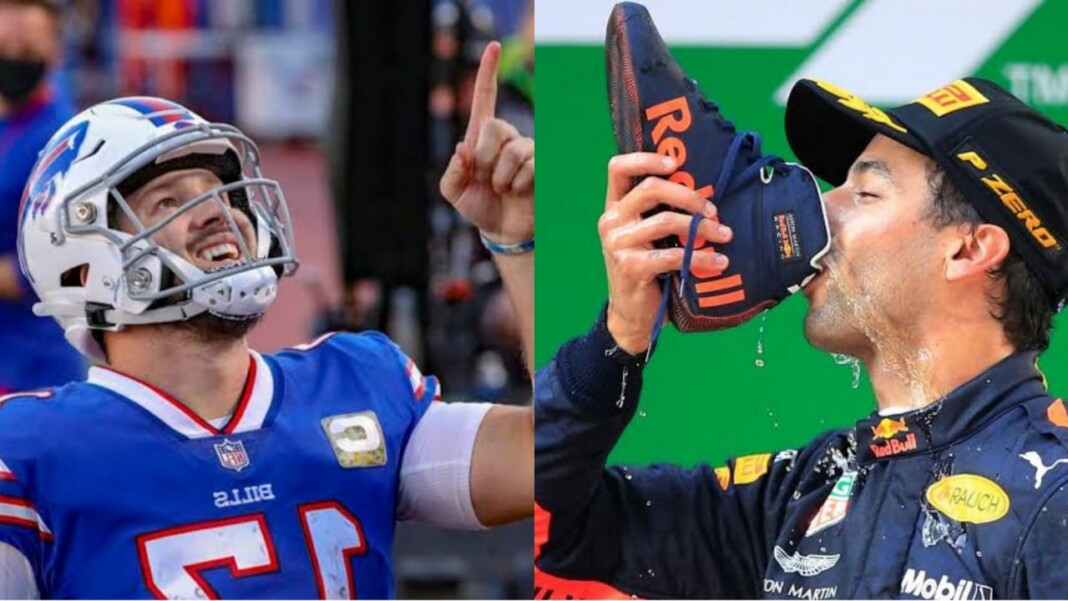 Alongside being one of the finest drivers of the F1 sport, Daniel Ricciardo also blazed the trail for one of the grossest and yet a remarkable celebration, that has its roots in the world's glittering and chequered antiquity and is popularly known as "Shoey". Not only does it have its references in the religious stories but it also finds its relevance in the lavish celebrations of the modern generation of F1 drivers.
Not only did Ricciardo do it himself but he found accomplices in Max Verstappen, Lance Stroll and Christian Horner. Every single time he bagged the podium, he pulled off a shoey. Usually, the drink is beer but if you want to give it a taste of your own, you are most welcome to try champagne. For the first time, however, Ricciardo has been presented with the opportunity of extending this tradition to another sport as one of his closest buddies, Josh Allen has promised to pull this off on a certain condition.
Here is the condition that Josh Allen has posted to perform a shoey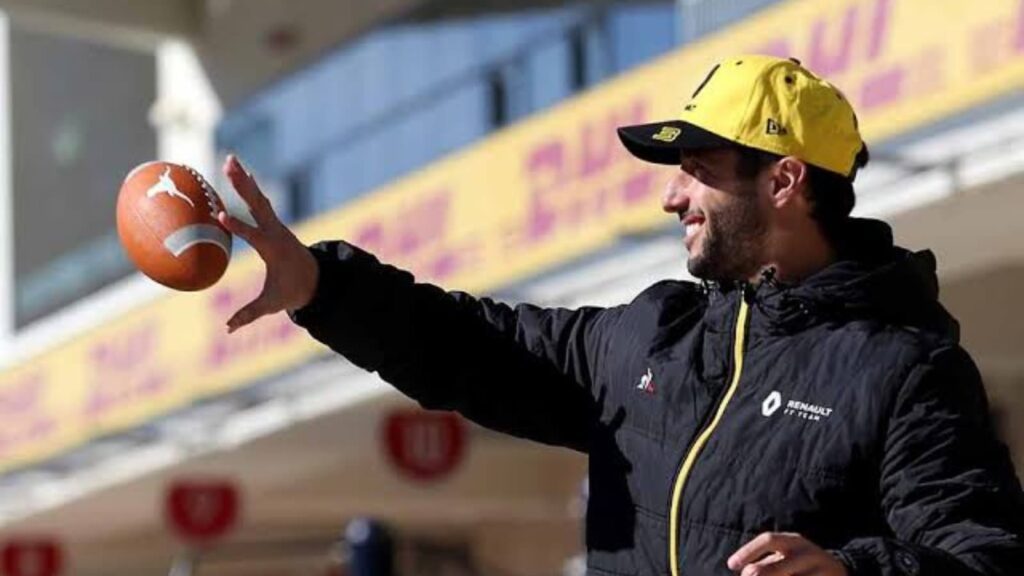 Speaking to the Australian driver of one of the fastest mean machines, Buffalo Bills quarterback, Josh Allen promised, "Oh I mean, as soon as we are up at the stage, the podium on the Super Bowl, if we get there, taking my shoe off and I am doing the whole thing too." Though only time can tell whether we will be witnessing the shoey in the NFL, currently the Bills are doing a fabulous job.
In the ongoing season, they have so far managed a win-loss record of 4-2 with victories against Dolphins, which was literally a thrashing, Washington, Texans and Chiefs. Sadly, for them, their most recent encounter ended in a defeat as Tennessee Titans bested them in a cutthroat encounter with Derrick Henry running riot.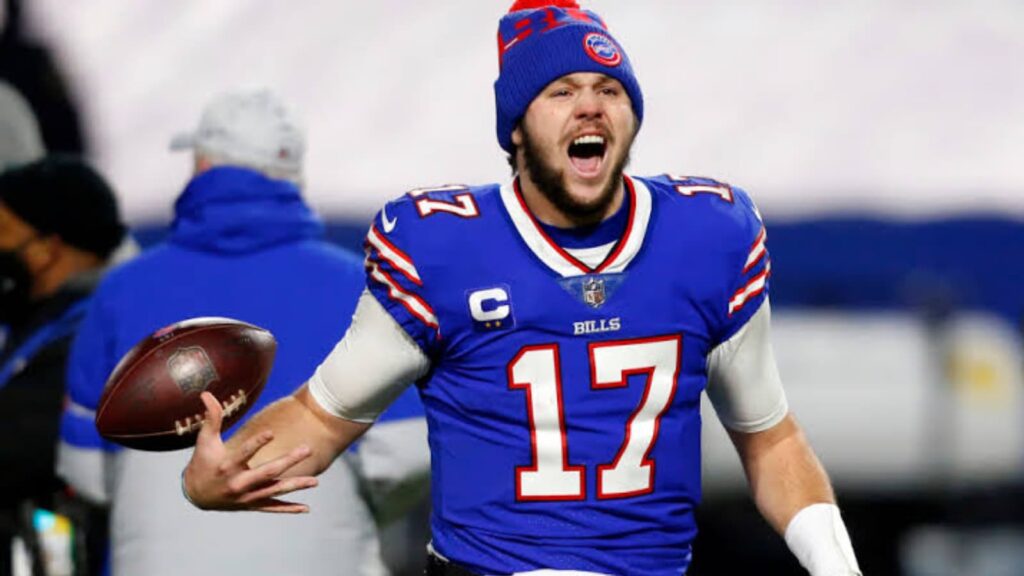 In the ongoing season, Allen has posted a rippling display with 1723 yards of passes, 230 passing attempts out of which 149 gained fruition and 15 touchdowns. He has a rating of 103.6 at the moment and is one of the most instrumental monikers in the pecking order of the Bills. Though we aren't sure whether we will be witnessing a shoey at the hallowed Super Bowl but maybe if we do, Ricciardo can take part in the act too.
Also read: Watch: How A Fight Amongst Carolina Panthers And Minnesota Vikings Fans…