Francis Ngannou just returned to his home nation of Cameroon, and he was welcomed like a king there. Thousands of fans flooded his rally and they just wanted to get a look at their champion, according to Ngannou this was everything he has worked for.
But soon after Jon Jones posted a Tweet, that the title is coming back to America, and he wrote, "Motivate me more" Ngannou replied to this tweet, and he wrote, "I shouldn't have to motivate you Jonny…if it's not in you already you've already lost. I know my motivation."
Now Jon Jones has posted two more Tweets, he wrote, "Oh you know what's inside of me @francis_ngannou you've never seen me quit"
"Pray you knock me out because if you don't I'm going to break you, and that's a promise @francis_ngannou"
Francis Ngannou is booked to face Derrick Lewis next not Jon Jones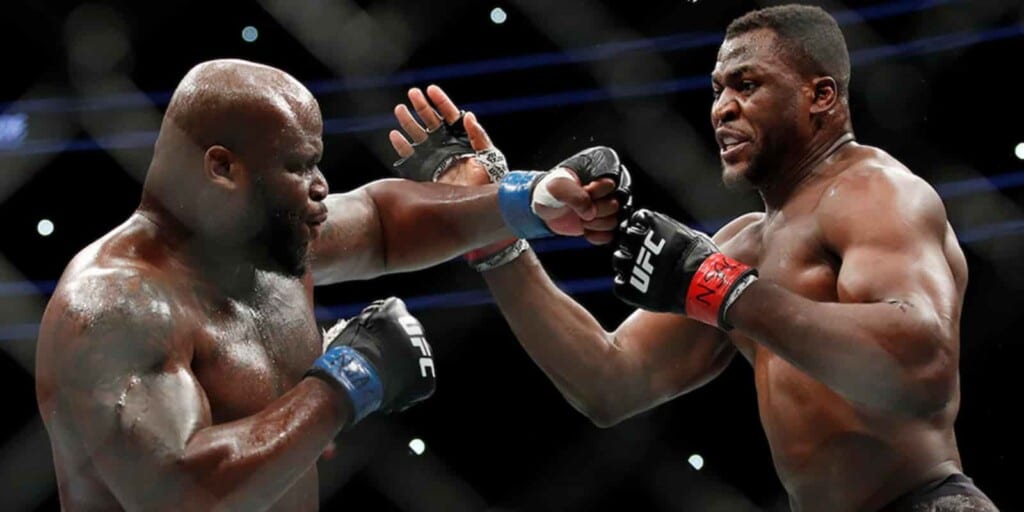 Even though there is a lot of back and forth going on between these two they are not fighting each other in their next fight. UFC also promised that they will give Jones his heavyweight title shot after he vacated the light-heavyweight title and moved up a weight class but this isn't happening anytime soon.
Jones wants to get a proper pay-check for this fight that he thinks he deserves, but he isn't satisfied with what UFC is offering him. Now UFC is not planning on waiting and they have booked Francis Ngannou vs Derrick Lewis rematch.
To everyone's surprise the last match between these knock-out artists was extremely boring, and Lewis thinks he is somewhat responsible for that, and this time he will knock Ngannou out in the first exchange. Well that's a bold claim and we will see if he can back it up.
Also read: Rory MacDonald secured victory over Curtis Millender with a perfectly executed choke
'June 12, let's throw Michael Chiesa a bone' – Kamaru Usman is already gearing up for his next fight