Garena Free Fire often introduces the patch updates to the game with new characters and some adjustments to the title. Here in this article we will take a look at the two new characters in Free Fire that are introduced in the latest OB29 update.
The major OB29 update was made live yesterday with the update hitting all servers this has also brought many new features and adjustments to the game. The new gun AC80 is now available to play in both Clash Squad and BR mode as well.
There is also a new lobby featuring the two new character the famous DJ Duo 'Dimitri Vegas' and 'Like Mike'. We will take a look at their skills and abilities here.
OB29 Update Introduces New Characters In Free Fire
Thiva (Vital Vibes)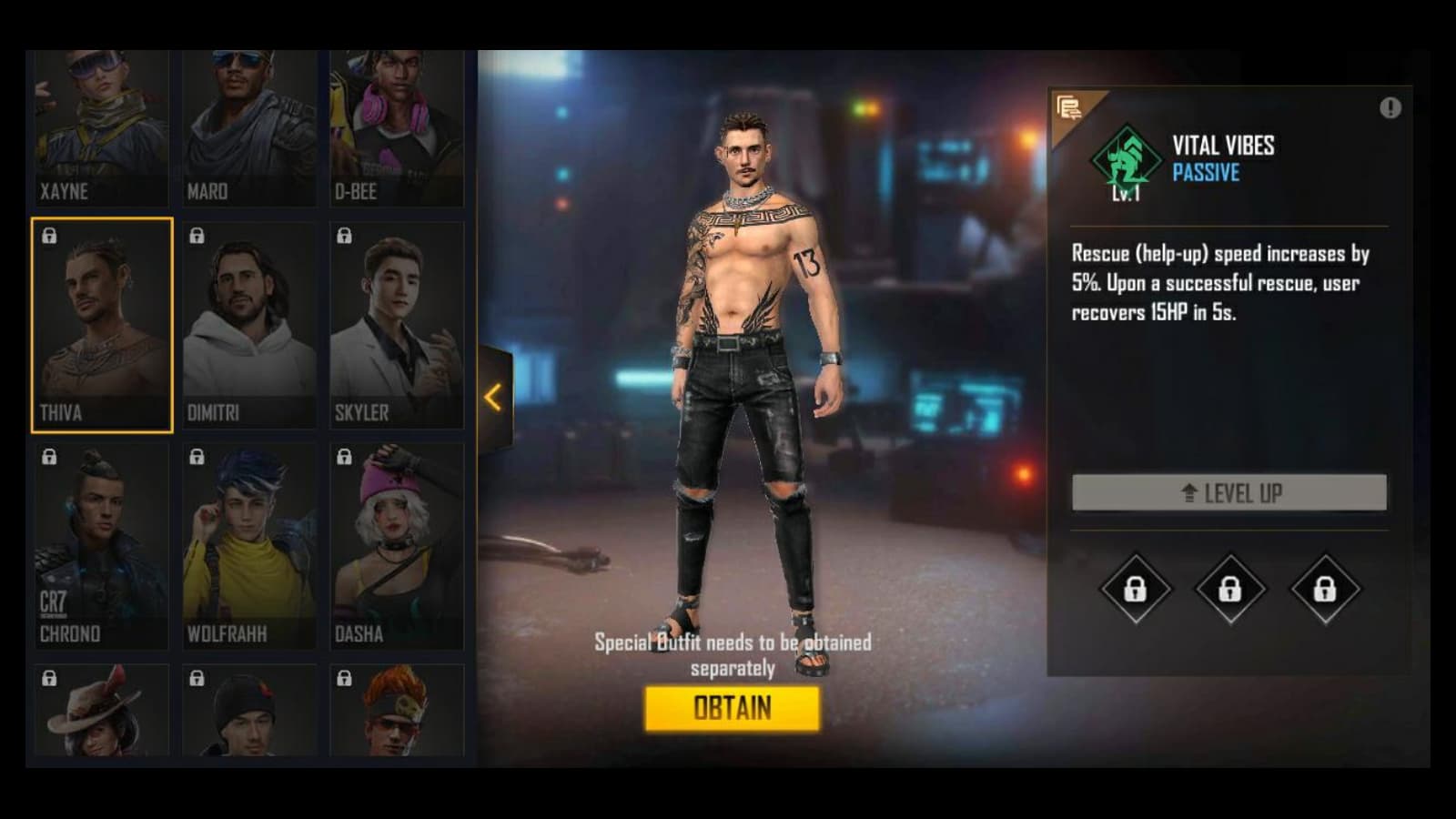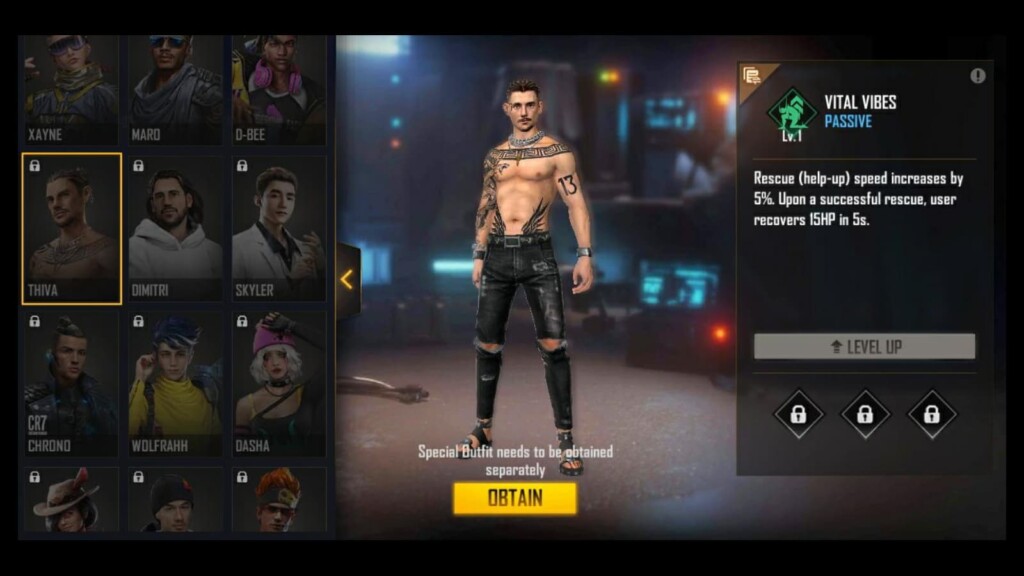 Thiva is the latest addition to the Free Fire roster recently introduced with the OB29 update. His in-game description states that he is a singer and musician who loves Sky-diving. He has a passive skill by the name "Vital Vibes".
His skill at it's base level (level 1) increases the rescue speed by 5% and upon a successful rescue, user recovers 15 HP in 5 seconds.
At max level (level 6) the attributes increases drastically and the rescue speed increases by 20% and upon successful rescue the user recovers 40 HP in 5 seconds.
Related – How To Top-Up Free Fire Diamonds On SeaGM For August 2021?
Dimitri (Healing Heartbeat)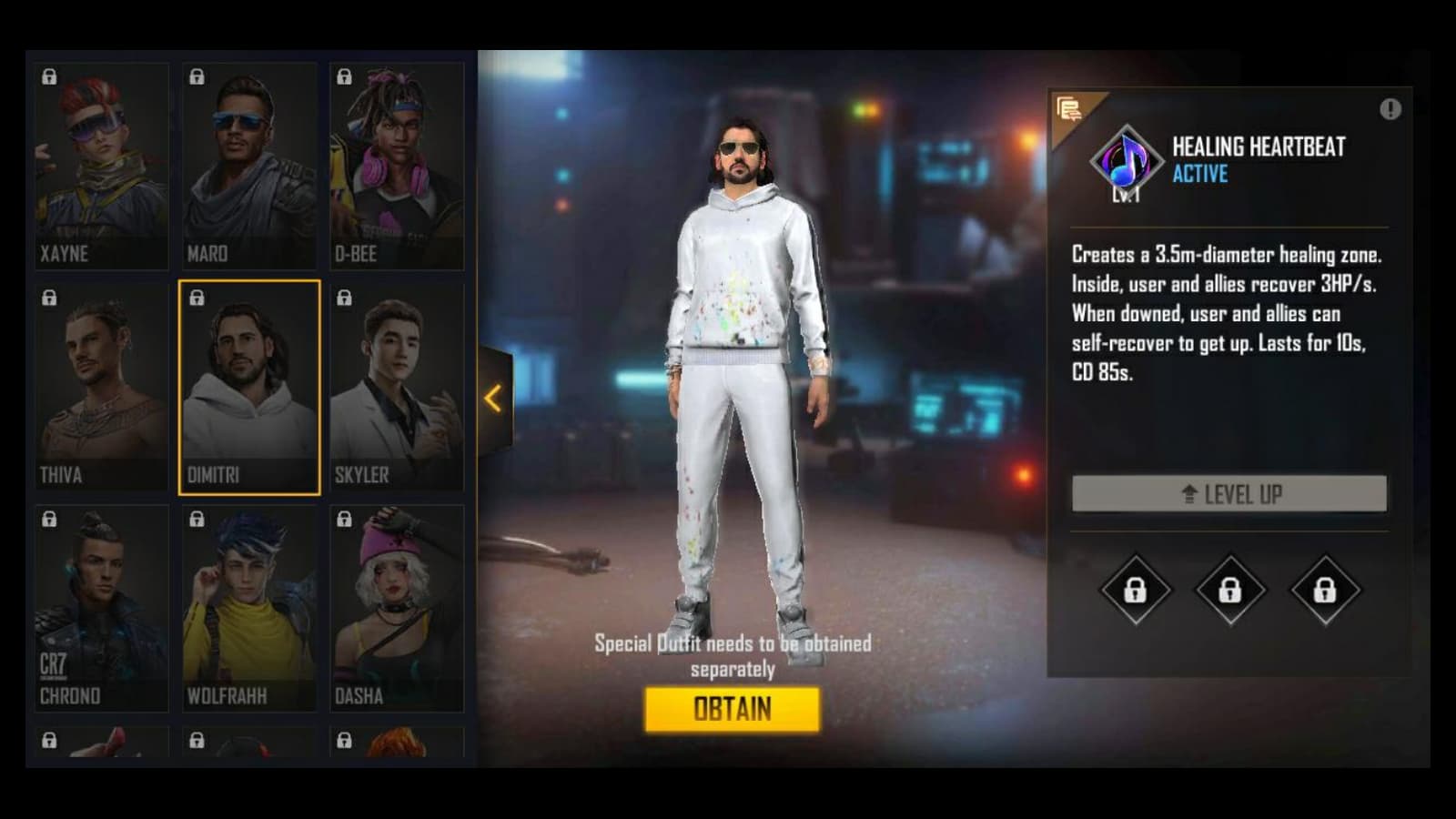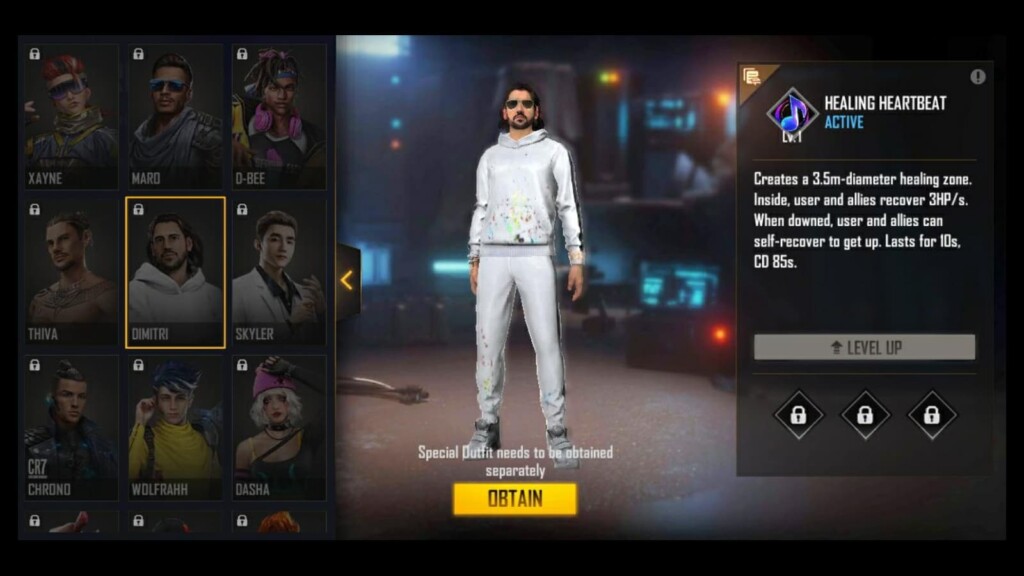 Dimitri is one of the new characters in Free Fire introduced with the new OB29 update. According to his in-game description he is an sound tech engineer who loves action movies. He has an active ability called "Healing Heartbeat".
At it's base level (level 1) his ability creates an aura of 3.5m around him that act as healing zone. Inside that aura both the user and allies recover 3 HP/s. Also when downed user and allies can self-recover to get up all the effects lasts for 10 seconds and comes with cool down time of 85 seconds.
Whereas, at the max level (level 6) all the attributes remains same but the skill use time gets increased from 10 seconds to 15 seconds and the cool down time gets decreased to 60 seconds.
Dimitri will be made available in the game via a top-up event on August 12th. Therefore, players would just have to purchase a given number of diamonds to acquire the character for free.
Follow our Instagram handle to participate in huge DJ Aloks Giveaway and to stay updated with every latest news of gaming and eSports scene
Also Read – Free Fire 4th Anniversary Details And Date Revealed