Former Welterweight champion, Tyron Woodley chimes in his two cents on the UFC 258 Welterweight bout. On the 14th of February, the UFC 258 hosts a Welterweight bout between Kamaru Usman and Gilbert Burns. Even though the fight is huge with Usman defending the title, it hasn't been marketed much. But Tyron begs to differ.
He compares Kamaru to the likes of Ronda Rousey, Conor McGregor, and Paige VanZant who failed to live up to the expectations. "[The UFC is] trying their hardest to push him. No disrespect to Usman, he's a good guy. You can spend so much money trying to force a star on us and it ain't happening. Right now I feel like it's being forced," he said.
"You know what's funny? I think if Usman loses, he will get a rematch," Woodley told in a recent interview. "That's when Ronda [Rousey] lost, that's when Paige [VanZant] lost, that's when Sage [Northcutt] lost. That's when Nate Diaz beat Conor McGregor. That feeling feels very familiar to me."
Tyron picks Gilbert Burns as his winner in the fight against Kamaru Usman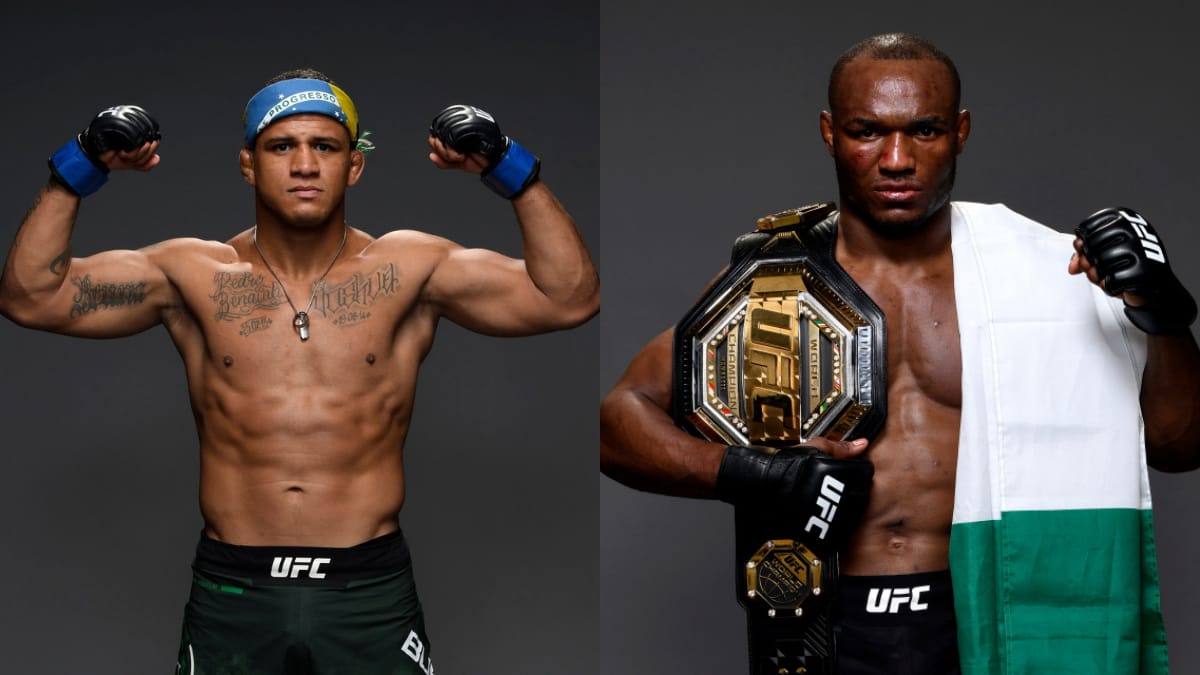 Tyron Woodley has lost to both, Usman and Burns. He gives an interesting take on who will win the fight. 'T-Wood' picks Burns as the fighter who will come out as the winner from UFC 258. He bets on Burns's technical abilities over Kamaru Usman.
"Gilbert is tough. He's a better grappler. He's a harder puncher. I don't think Usman was winning the ground wars against Gilbert in the practice room," Woodley said. "When you got a guy who knows that, he can strike a little bit more efficiently because even if you take him down you know he got a leg lock game.
If you take him down, you take his back, armbar, rear-naked choke, he's very high level. Usman has to think about that at all times. I think Gilbert is going to come after him hard. He got this chance to be a champion. I think it's a good fight."
Do you agree with Tyron Woodley's views on the big fight ahead? Who do you think is winning the fight on February 14?
Also read Khamzat Chimaev and Leon Edwards fight definitely cursed: Fight gets canceled AGAIN