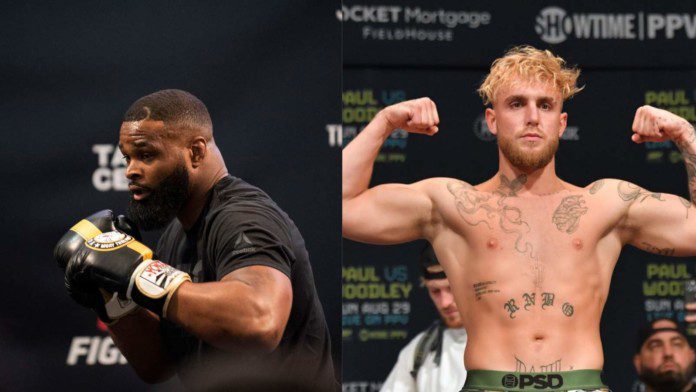 Jake Paul vs Tyron Woodley's fight is set for Dec 18th, Saturday in Tampa, Florida, the date on which 'The Problem Child' was supposed to fight Tommy Fury, but the latter withdrew from the bout on account of a bacterial chest infection and a broken rib. This provided a chance for Woodley to take up a rematch as he kept himself training, hoping and believing that Tommy Fury would pull out.
'The Chosen One' said on SHOWTIME Sports, "It haunts you; you know when you feel like you won a fight. One judge said that I won the fight, two judges decided that he won the fight. If you wanna prove the naysayers wrong, this your chance. I'm here, I'm ready, I'm – I saved this card. Who knows if people give a f** about a Tommy Fury – Jake Paul. But now people coming out of barber shop chairs, they coming from waffle house, they coming from every f**ing place to watch this fight and you're welcome."
Perhaps this may turn out to be more interesting than its predecessor since Woodley kept himself ready and now that he jumped in on such short notice, the show can go on.
Tyron Woodley says injury prevented him from knocking Jake Paul out the last fight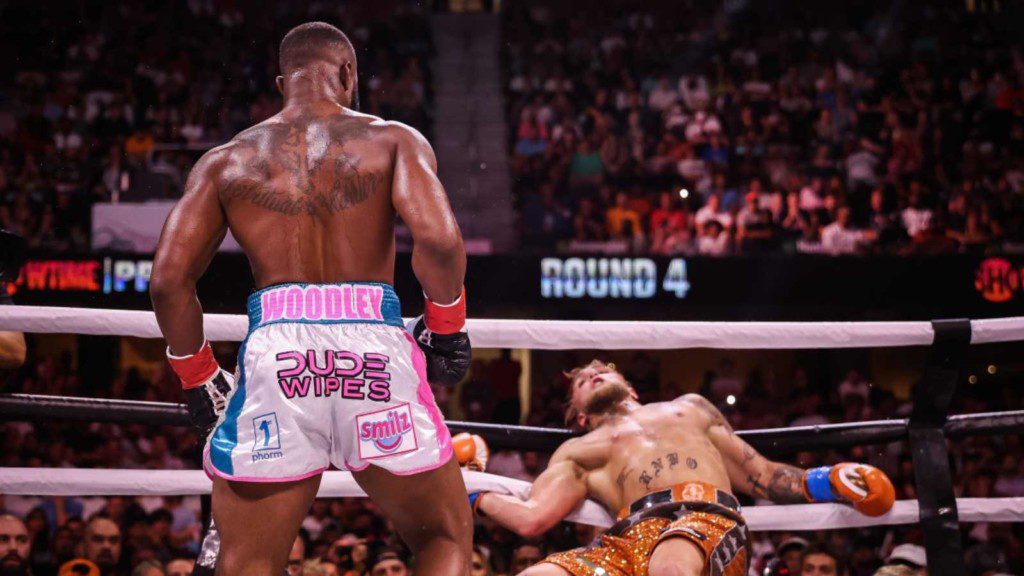 Though Jake Paul beat Tyron Woodley via split decision in their first bout in September, Woodley had the opportunity to knock out Jake during the middle of the fourth round. Woodley caught Jake with a huge left hand that sent the former YouTube star into the ropes but Woodley couldn't capitalize on that moment which he blamed on his swollen shoulder as Jake recovered and survived that round.
"My shoulder was f*cking sore, I ain't gonna lie. I wanted to but my shoulder was swollen before and I was just kind of swinging on pure thug energy from MMA, not just giving a hell" told Woodley to The MMA Hour.
Woodley did suffer from a major injury back in 2017 when he was still in the UFC and had a huge surgery to fix it. He said that he felt his shoulder was in jeopardy every time he threw an overhanded punch. Now he's back ready to prove himself so tune in on Dec 18th at 9 p.m ET / 2 a.m GMT.
Also Read: "My shoulders were sore"- Tyron Woodley reveals why he didn't go for the knockout when he had Jake Paul on the ropes in the 4th round