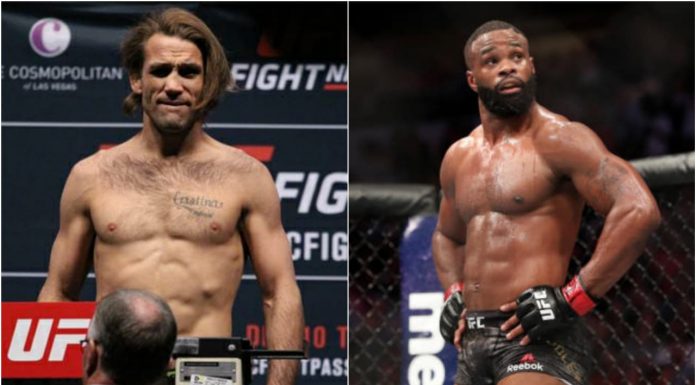 The former UFC Welterweight champion Tyron Woodley won the championship with a fight against 'The Ruthless' Robbie Lawler. After that, he successfully defended it against the likes of fighters such as Stephen Thompson, Demian Maia, and Darren Till.
Woodley finally lost his title at UFC 235 against Kamaru Usman. Since that fight 'The Chosen One' isn't having a good time inside the Octagon. He is on a three-fight losing streak.
In his last fight against Colby Covington, Woodley took a hell of a beating and Covington even broke his ribs. But Woodley didn't name him as the toughest opponent he has ever faced.
Recently in an interview with Essentially Sport, Woodley says, "The toughest opponent I've ever fought was a dude named Nathan Coy, He was actually a teammate of mine at American Top Team. The other guys I fought, I just did not perform, or I backed up too much."
"Or Nate Marquardt, I was relaxed for one second too long on the cage and he threw me the elbow buffet. But Nathan Coy, I was there, And I was 100 percent and I was going hard and he was going hard. And I threw up so bad after this fight."
"Oh my God, it was so hard…. And it was such a close fight. I barely won it, but I was fighting as hard as I could and he was fighting as hard as he could. And he's the only one that I've ever fought at the level that matched me."
"Anyone else I fought at 50% or more, I knocked out or beat or snapped them. When people are beating me, I am not remotely where I am supposed to be at."
Tyron Woodley is returning back to action at UFC 260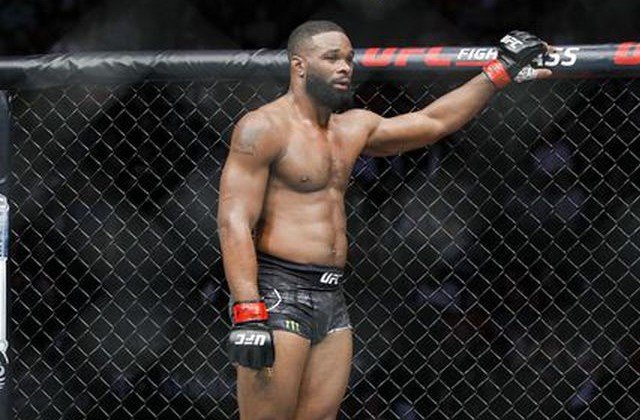 'T Wood' is booked to face the rising Welterweight contender Vicente Luque at UFC 260. Riding a three-fight losing streak against Kamaru Usman, Gilbert Burns, and Colby Covington, Woodley is looking to come back to win column with this fight.
Woodley is training very hard to win this fight and rebound in the division. So what are your thoughts on this that 'T Wood' will win or not?
Also Read: "He's definitely one of the biggest draws, a superstar," Bruce Buffer talks about 'The Notorious' Conor McGregor.