The Blue Tigers' age category side were drawn in Group E of the U-23 Asian Cup Qualifiers. India finds itself in the Western Zone of the competition, with the competition being split into six Western Zone groups and five Eastern Zone groups. After many days of eager and patient wait for the draw, India were put into the group alongside the Oman U-23, UAE U-23 and the Kyrgyz U-23.
These four sides would be contesting to qualify for the main event in Uzbekistan which is due to be held in June 2022. The teams in the qualification round need to achieve either a top-placed finish in their group or have to be one of the four best second-placed teams out of six. Uzbekistan have already qualified and their results in this qualification round will not count.
How the groups were divided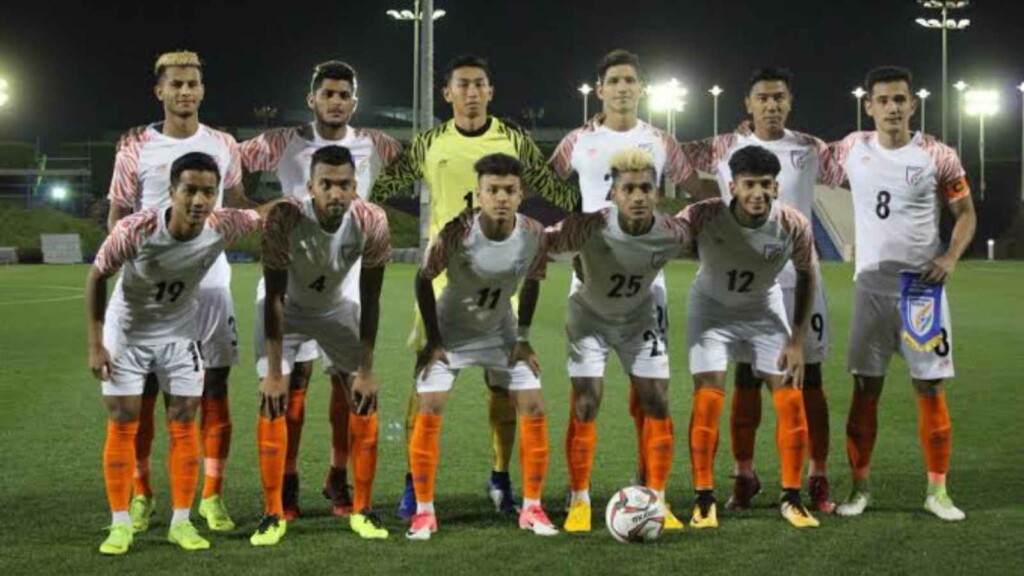 Here are all the groups that were drawn in the U-23 Asian Cup Qualifiers
West Zone
Group A: Syria, Qatar, Yemen, Sri Lanka
Group B: Iran, Tajikistan, Lebanon, Nepal
Group C: Iraq, Bahrain, Afghanistan, Maldives.
Group D: Saudi Arabia, Bangladesh, Kuwait, Uzbekistan (already qualified).
Group E: the UAE, Oman, India, Kyrgyz Republic.
Group F: Jordan, Palestine, Turkmenistan.
East Zone
Group G: Australia, China PR, Indonesia, Brunei Darussalam
Group H: Korea Republic, Singapore, Timor-Leste, Philippines
Group I: Vietnam, Myanmar, Hong Kong, Chinese Taipei
Group J: Thailand, Malaysia, Laos, Mongolia
Group K: DPR Korea, Japan, Cambodia
The U-23 Asian Cup Qualifiers are scheduled for October 23 to 31 this year. All these matches will be held in the UAE. Stay tuned to see the next generation of our football stars battle it out at the UAE this year and Uzbekistan in 2022.
Also Read: Bartholomew Ogbeche parts ways with Mumbai City FC