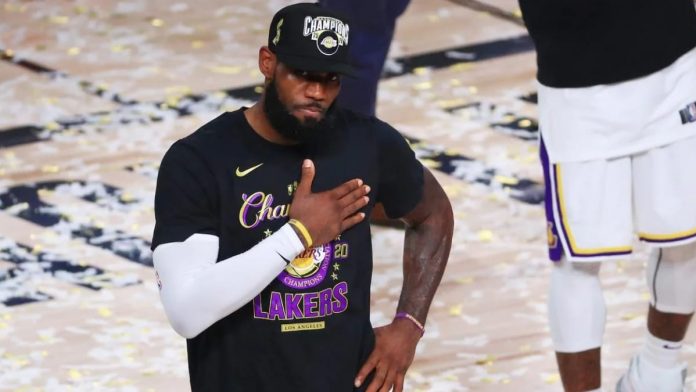 The stat, pride and charisma of LeBron James is unmatched throughout his NBA career. At the age of 36 the man is running the show in the league. His 18th career season is another one of his milestone. Some things never change, and as long as LeBron James keeps playing, he is exposed to greatness in the league. He is the true king. His sheer dominance and greatness are unforgettable. Former teammate Udonis Haslem recently conveyed how LeBron James manages to make an impact in the NBA.
The kid from Akron has definitely been the most successful and celebrat3d athlete in the world. However, LeBron James is 36 now. He is almost on the verge of ending his career. Even the LA Lakers star is open about it. Rather than focusing on his due games, the tough guy is still hustling to maintain his stint in the NBA. During his Miami Heat career, LeBron James was at his peak. Then teammate, Udonis Haslem depicted how LBJ maintained his form throughout his legacy. During his peak years, Haslem mentioned the trainings that James went through. This is one of the major reasons why he has such a successful career.
LeBron James going strong throughout the years as per Udonis Haslem
Udonis Haslem and LeBron James were a part of the 2003 draft pick. Both the players united at Miami Heat where everyone witnessed LBJ's greatness. Back-to-back championships for the franchise. Haslem said, "I was always in there working hard, but then I had to implement working smart. So you look at the working hard part that [LeBron James] has and working the smart part that he's implemented. With all that, then you understand why his body's been able to endure what he's been able to endure." He added, "I'm living proof of if you can handle LeBron coming to your team then it works out for you."
The true path to success is definitely hard work. LeBron James has proved it time and again. LeBron is still striving hard to maintain the legacy he started. And there is no doubt that he is doing it exceptionally well.
Also Read: New Orleans Pelicans beat LA Clippers 135-115 having led by Williamson…