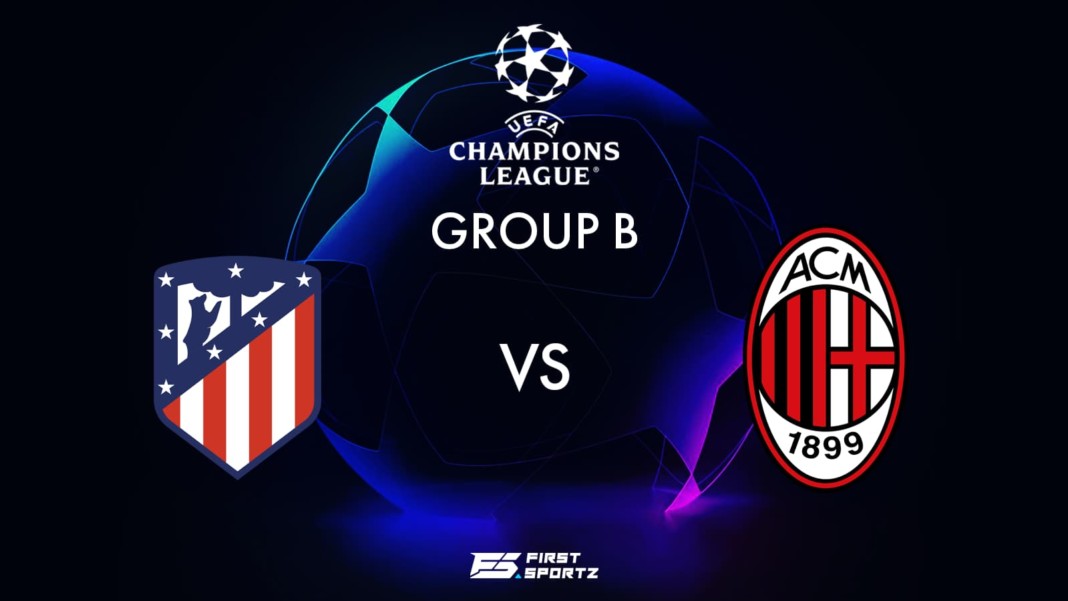 Wanda Metropolitano witnessed a thrilling encounter between Atletico Madrid and AC Milan. The two giants of the football World did put up a great fight in their quest to clinch those three points, however, only one emerged victorious.
The first half was a pretty decent one with neither of the teams were able to get the ball into the back of the net to get the lead. As the match was progressing towards an ultimate stalemate, Junior Messias scored a brilliant goal in the 87th minute to get AC Milan the lead and the win.
Let's have a look at the player ratings for the fixture between Atletico Madrid and AC Milan :-
Atletico Madrid
Jan Oblak (GK) (7/10) : The Atletico Madrid keeper made some really good saves throughout the match but couldn't help Atlético get over the line as he conceded a goal in the final few minutes.
Stefan Savić (6.5/10) : Setfan displayed excellent defending skills by making valuable tackles, clearances and Interceptions for Atletico Madrid.
José María Giménez (6.7/10) : Gimenez did a decent job at defending for Atletico Madrid and also worked around the ball really well but failed to provide with an impactful performance.
Mario Hermoso (5.9/10) : Hermoso failed to impact the game with his performance and after a slow game, he was substituted in the 64th minute.
Koke (6.6/10) : The captain failed miserably with his ground duels as he barely won any and infact gave away quite a lot of possession away.
Marcos Llorente (7/10) : Llorente gave away decent performances in each department. He defended well and also kept the ball running by making some good and accurate passes.
Yannick Carrasco (5.9/10) : A poor performance by Yannick. He failed to ensure winning any ground duels while he lost possession on as many seventeen occasions. He had a poor game and looked completely out of shape.
Rodrigo De Paul (7/10) : Paul had a couple of shots at goal but unfortunately couldn't convert any into one. He did have a great time around the field otherwise but an unlucky day indeed
Thomas Lemar (6.7/10) : An excellent performance by Thomas. He did marvelously well with winning ground duels and followed it up by showing good determination with defending.
Antoine Griezmann (6.6/10) : Griezmann barely had any goal scoring attempts as the one he even did was an off target one.
Luis Suárez (6/10) : The star of Atletico Madrid failed to provide his side with any possibilities of winning the match. He barely made any runs and couldn't help his side with any sort of positive impact.
Substitutes
Renan Lodi (N/A)
Angel Correa (N/A)
Mathes Cunha (N/A)
Sime Vrsaljko (N/A)
Geoffrey Kondogbia (N/A)
AC Milan
Ciprian Tătăruşanu (GK) (7.4/10) : Ciprian had a brilliant time out there with the gloves as he made plenty of saves to earn himself the well deserved clean sheet.
Pierre Kalulu (7.2/10) : Just the 65 minutes of gameplay for Kalulu. He did win some really good ground duels and his passing was really accurate which helped in the gameplay.
Simon Kjær (7.1/10) : Kjær made a couple of brilliant runs towards the goal and he also made a gallantry attempt to convert a goal but unfortunately he was off target. A decent game over-all for him.
Alessio Romagnoli (7.3/10) : The captain was really quick with his feet and excellent with his footwork which earned him his tackles and ground duel wins over the Atletico Madrid players.
Theo Hernández (7.5/10) : Hernandez was exceptional with his gameplay. He created a couple of huge goal scoring opportunities while also moving the ball along really well. He also had an off target attempt in the match.
Sandro Tonali (7.2/10) : Just the 65 minutes on the clock for Tonali. He did a decent job at defending as well as made some brilliant ground duels which were desirable to watch.
Franck Kessié (7.7/10) : Kessie made a brilliant assist to the substitute, Junior Messias who scored the brilliant winning goal in the 87th minute of the game. Apart from defending well, he had a shot at goal which went off target.
Alexis Saelemaekers (7.2/10) : Alexis did a fine job at winning ground duels while also having a shot at goal. Despite being on target he was denied the opportunity. Although, he lost possession on as many as 19 occasions to Atletico Madrid.
Brahim Díaz (7/10) : Diaz wasn't hesitant to take on the big players and did a brilliant job at winning almost all ground duels. Apart from that, he had a couple of attempts at goal himself.
Rade Krunić (6.9/10) : Just the one off target attempt at the goal for Rade. That was the only eventful moment of his till he got subbed in the 65th minute.
Olivier Giroud (6.5/10) : Oliver Giroud made a brilliant move to have a shy at goal but while making that attempt, he went off target. He did lose some possession in the match. However, he walked off the pitch with an injury scare.
Substitutes
Zlatan Ibrahimovic (N/A)
Junior Messias (7/10) : Messias walked in on the field in the 65th minute and followed up for his presence with a brilliant goal that won Milan the match.
Ismasl Bennacer (N/A)
Alessandro Florenzi (N/A)
Tiemoue Bakayoko (N/A)
ALSO READ | UEFA Champions League: Besiktas vs Ajax player ratings as Ajax continue their winning streak