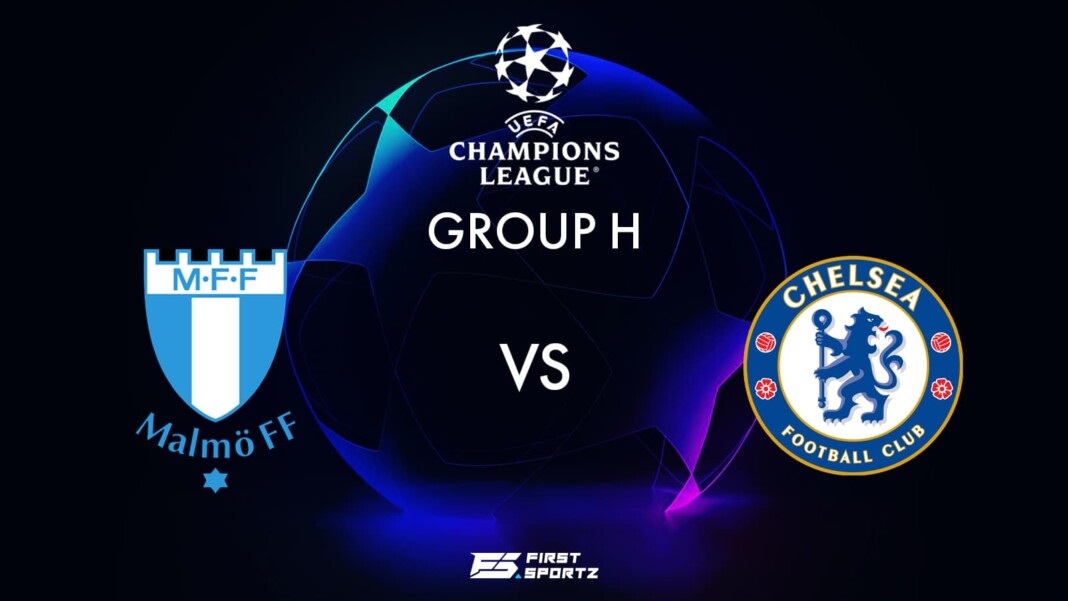 Defending champions Chelsea got a 1-0 win against Malmo in the UEFA Champions League on Tuesday night. Hakim Ziyech got the goal after the assist from Callum Hudson Odoi. Chelsea created loads of opportunities but couldn't finish. Christian Pulisic made a return to the team after a long time.
Here are the player ratings for the match between Chelsea and Malmö :
Chelsea
Eduoard Mendy (6/10)- The Chelsea goalkeeper wasn't called into action much in the match but his distribution skills tonight we're very good. Although Malmo created opportunities, they couldn't keep them on target.
Andreas Christensen (6.5/10) -The Danish centre back who scored the last time against Malmo had a shot on target which was saved and Alonso couldn't convert the rebound.
Thiago Silva (6/10) – Not a lot to do for the Brazilian defender tonight. He had one good chance from a corner kick which was off target. Other than that he was good.
Antonio Rudiger (6/10) – Another solid performance from the German international. He was great in the aeriel duels and won almost all of them.
Cesar Azpilicueta (6.5/10) – The Spanish defender was getting into some good attacking options. He was convincing in his deliveries from the right flank as well.
Marcos Alonso (6/10) – The left back has no problem going forwad. However he leaves a lot of space behind and that exploited at times.
Ruben Loftus Cheek (7/10) – Loftus Cheek had a great opportunity with a header in the first half. He was taking tye balls from deep down looking to penetrate the Malmo defence.
Jorginho (6/10) -The Italian midfielder was given lots of time by Malmo and he utilised it well. Jorginho organised the play in the centre.
Kai Havertz (6.5/10) – Kai Havertz had a wonderful opportunity with a one on one chance in the first half but was blocked away. His holdup play can still be improved.
Hakim Ziyech (8/10) – Hakim Ziyech has been in good condition in recent times and finally got his reward. A simple tap in at the far post after some good positioning.
Callum Hudson Odoi (7.5/10) – The goal was all the creation by the English international. A lovely piercing run and then a fine precise cross towards Hakim Ziyech.
Substitutes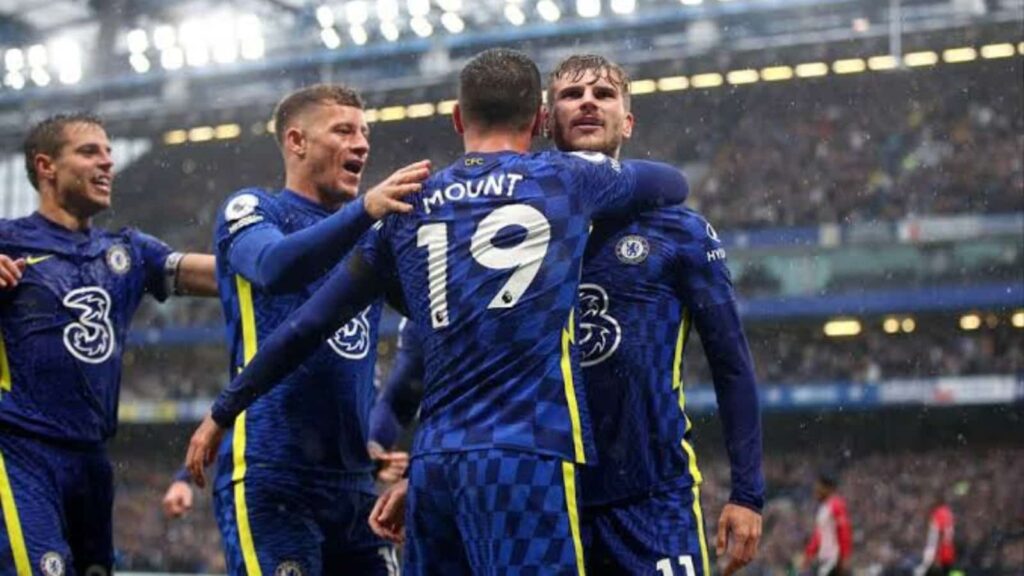 Ross Barkley (5.5/10)- Ross Barkley was given another opportunity by Thomas Tuchel after a good game against Southampton in the EFL CUP.
Christian Pulisic (5.5) – Christian Pulisic returned to action after missing out with an ankle injury. He replaced goal scorer Hakim Ziyech. He had a golden opportunity after he squared up the goalkeeper but missed.
Malmö
Johan Dahlin (6/10)- The goalkeeper made some important saves tonight especially against Kai Havertz in either half. His gathering from corner kick was very impressive and strong.
Lasse Nielsen ( 5.5/10)- The defender made some very crucial blocks to keep the home team into the game. He made a great defensive attempt against Kai Havertz from the corner kick.
Franz Brorsson (5/10)- The defender was finding it difficult to keep up with the pace of the game. His positioning tonight was far from what is required at the highest level.
Anel Ahmedhodzic (5/10)- Anel Ahmedhodzic played as the right centre back tonight for Malmo. However he was troubled at all time by Callum Hudson Odoi with his pace.
Sergio Pena (5/10)- Pena operated from the centre of the midfield for Malmo. He was unable to win the 50-50 duels against the opposition and this created pressure on the defence.
Erdal Rakip (6/10)- Erdan Rakip was mostly involved in making sure Ruben Loftus Cheek did not get much space in the centre. He was beaten at times and conceded some unnecessary fouls.
Innocent Bonke ( 5.5/10)- Innocent Bonke was given a tough time by the Chelsea defence tonight. He was continuously pressurized and fouled as well by Loftus Cheek and Jorginho.
Soren Rieks (6/10)- The youngster was getting into some good positions throughout the match. However he lacked that mature passing sense and quick and clinical decision making.
Jo Inge Beret (6.5/10)- Beret was probably the only positive player from the home team. He was looking to get behind the Chelsea defence. But he was hardly given any support from his teammates.
Sebastian Nanasi (5/10)- The forward was completely nullified by the Chelsea defence who marshalled him brilliantly. He was hardly given any breathing space.
Antonio Colak (5.5/10)- The striker had some good chances against the left back Marcos Alonso and muscled him to the ground. However his end delivery was not upto the mark.
Substitutes
Oscar Lewicki (5/10)- Lewicki came to replace Sergio Pena in a like for like substitution. He slotted into the midfield upon coming on.
Martin Olsson (5/10)- Olsson came on for Rieks who was leaving far too much space. The left wing back was called upon to stop the attacking flow.
Adi Nalic (5/10)- Malmo tried to get more attacking options as attacking midfielder Nalic came on for striker Nanasi.
Eric Larsson – NA
Veljko kBirmancevic-NA
ALSO READ | Unai Emery top contender for Newcastle United's managerial job, reveals Eden Hazard as his potential target for the English club project