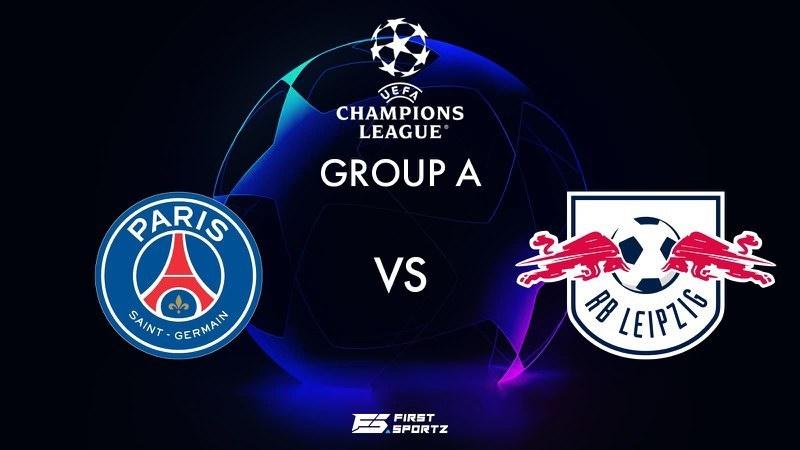 Parc des Princes witnessed a mind-boggling encounter between the home side, PSG and RB Leipzig. The match went down to the wire with both teams giving their all in to ensure a win for their side. However, the competition was intense.
The match began on a high note with PSG getting the lead in their favour courtesy of a courageous shot by Kylian Mbappé in the bottom left corner. It was not too late when André Silva brought the equaliser in for Leipzig followed by Mukiele's fierce volley, bringing in the lead for Leipzig.
It was ten minutes later when the Parisians had smiles all around after a Messi-Mbappe duo got the equaliser for PSG. Messi later got the opportunity to score a penalty with a Paneka and he not only completed his brace but got his side to lead the match by 3-2.
As the match progressed, the home side was granted with a penalty in the added time which was blatantly missed by Kylian Mbappé. What could've been 4-2 ended up in a 3-2 win for Paris Saint Germain. Either way, they get the three points.
Here are the player ratings for the encounter :
PSG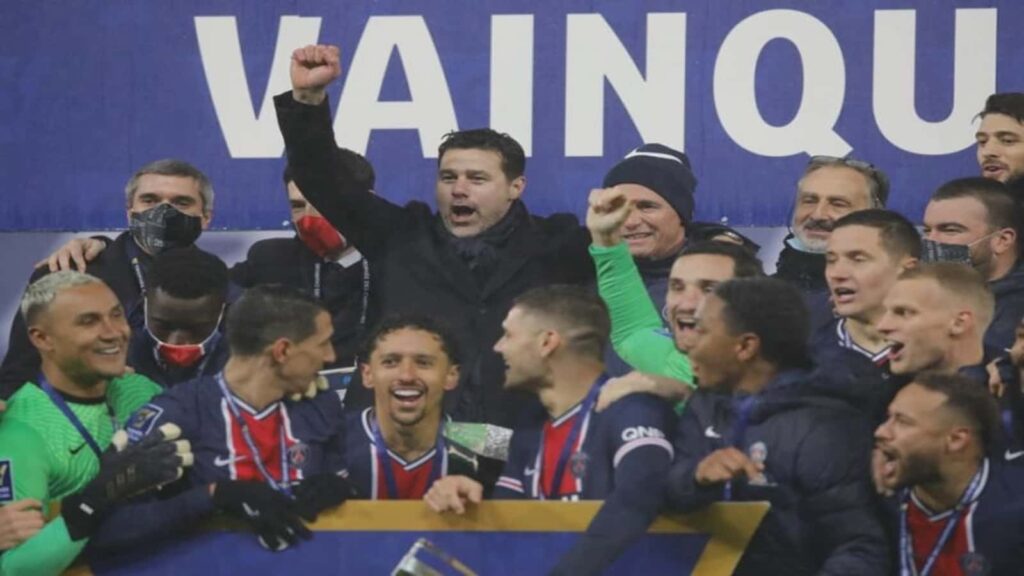 Keylor Navas (GK) (7/10) : Navas made a couple of brilliant saves in his duty with the gloves. He's been the savior for PSG on several occasions in this match. Especially, the one where he tipped the free-kick shot by Nkunku around the post.
Achraf Hakimi (6.6/10) : Hakimi played a decent match overall. He did a fine job at winning ground duels and also had a shy at goal. However, he was off target. Overall, it wasn't an impactful performance by the talented young footballer.
Maquinhos (6.7/10) : The captain did a great job to hold the defence together but lacked the communication on several occasions. The defence unit did lack in keeping the ball steer clear but Marquinhos tried his best to keep PSG in the match.
Presnel Kimpembe (6.8/10) : A fairly average game for Kimpembe. The defence needed to be more alert when the ball came in but there were many mishaps during the Leipzig attacks which resulted in PSG conceding two goals.
Nuno Mendes (5.9/10) : The worst possible game for Nuno Mendes. He played miserably throughout the course of the game. He lost way too many ground duels which resulted in the lost of possession on multiple occasions. His passing lacked accuracy and he just didn't seem to be too confident around the ball.
Ander Herrera (7/10) : Ander Herrera had a decent game overall. He contributed well in the midfield and made some good passes and interceptions but wasn't able to impact the match deeply. He eventually got substituted by Georginio Wijnaldum in the 61st minute.
Idrissa Gueye (6.1/10) : Idrissa Gueye had a tough game overall. He barely made any success at ground duel challenges he went on for. He lost possession way too many times and struggled to keep control on the ball. He eventually got substituted in the 61st minute.
Marco Verratti (8/10) : Verratti turned out to be the backbone for the Parisians as he was brilliant with his passing accuracy and he kept the ball moving around at literally every occasion. He blocked three incoming shots in defence, made valuable clearences and interceptions and also did a commendable job with tackles and ground duels. What an eventful match for him.
Lionel Messi (8.4/10) : Messi can never be kept out of the act. He receives a brilliant pass from Mbappé and upon attempt, his shot is pushed away by Gulácsi. However, the ball rolls into the post where the Argentine taps into an empty net for an equaliser. A bare minimum time passes by and Messi repeats his heroics. He nonchalantly chips the already-diving Gulácsi and completes his brace. What an execution of the Panenka shot. The legendary footballer makes it 3-2 for PSG! What a night for him!
Kylian Mbappé (7.4/10) : The France professional takes on the keeper himself despite having Draxler for support. He wrong foots Gulácsi and smashes the ball in the bottom-left corner to make it 1-0 in favour of PSG. He landed with an opportunity to double his goal score but he miserably failed but hitting the penalty off target and over the post.
Julian Draxler (7/10) : Draxler assisted the opening goal of the match for PSG. He did a fine job at passing it to Mbappe who later took the onus and converted it into a wonderful goal.
Substitutes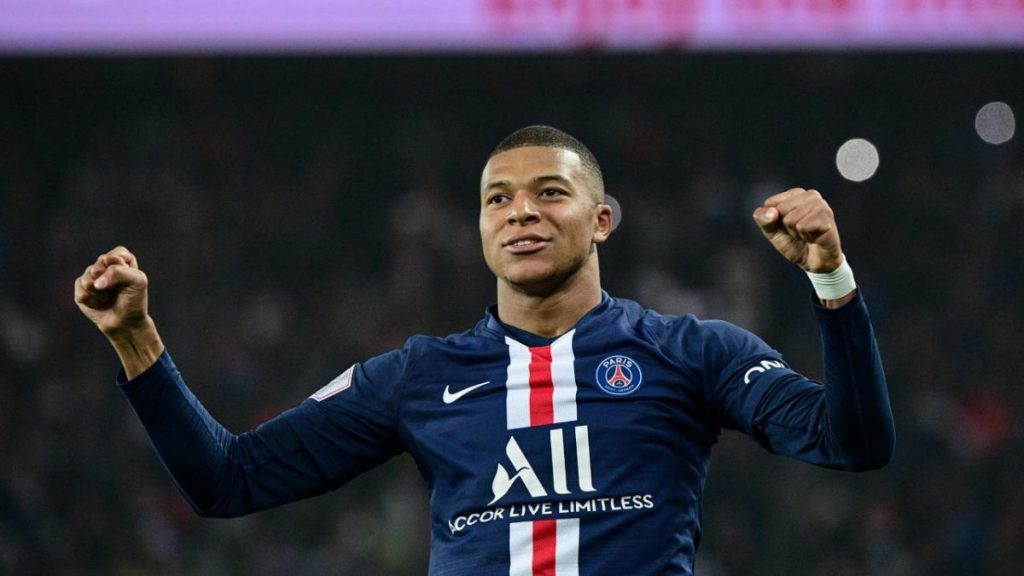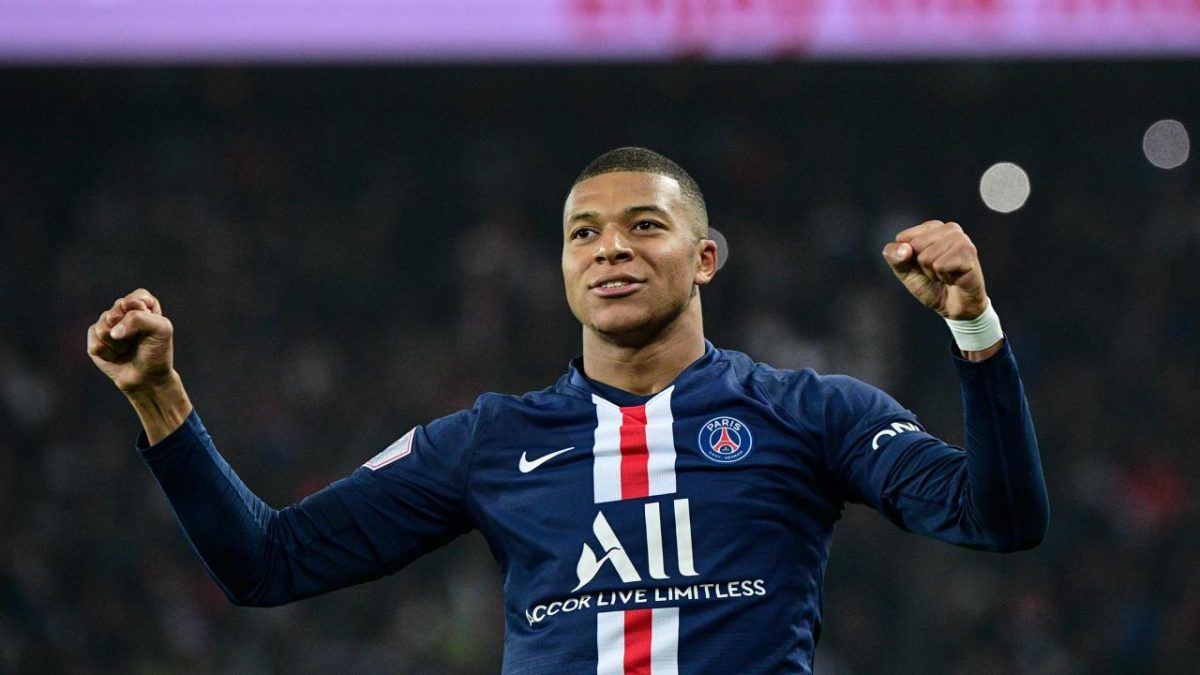 Georginio Wijnaldum (N/A)
Danilo Pereira (6.6/10) : Danilo made a couple of good clearences while also taking part in aerial duels which he won quite convincingly.
Thilo Kehrer (N/A)
RB Leipzig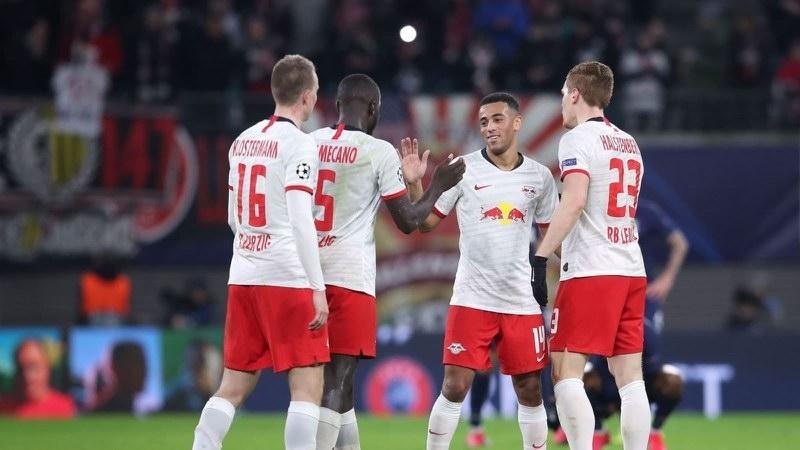 Péter Gulácsi (GK) (5.8/10) : A very annoying game for Gulácsi. Let a goal past him on a one on one challenge followed by a save but only to be tapped in again by Messi. To top it all, already-diving and be chipped over in a penalty. A tough day at the field for Gulácsi.
Mohamed Simakan (6/10) : Simakan made some good clearences and did a decent job overall but his performance wasn't as impactful and that certainly affected the defence unit. He did make some clearences but weren't too helpful.
Willi Orbán (7/10) : Orbán was really good with his footwork and was pacing through the field. He did a commendable job at winning ground duels and making successful tackles. He blocked some good shots, made good clearences and made valuable interceptions to keep the ball away from their goal.
Lukas Klostermann (6.5/10) : Another player walking out of the field due to an injury. It's been a tough day for RB leipzig players. Lukas did a brilliant job at defending and contributing in the defence with his tackles, clearences and interceptions.
Nordi Mukiele (/10) : Mukiele found himself in the perfect position when a pass from Angeliño beats Silva and lands onto his foot. He remained on hand and volleyed the ball past Navas to bring the lead to Leipzig for the first time in the match. RB Leipzig lead 2-1 courtesy of a brilliant gameplay.
Konrad Laimer (6.5/10) : Konrad gave away possession on way too many occasions courtesy of his meticulously tiring ground duel battles. He barely won six out of eighteen. He did have an on target attempt at goal but was denied by the keeper.
Tyler Adams (6.2/10) : Not the performance one would expect out of Tyler. He did make some momentary corrections but he seemed to be bent out of shape throughout the game. A below par game overall.
Amadou Haidara (6.8/10) : An unlucky departure for Amadou Haidara as he walks back in with an injury. He did extremely well with interceptions and tackle battles before making the sad walk back.
Angeliño (7.8/10) : Angeliño was the savior of the night for RB Leipzig. He provided two very valuable assist to first bring the equaliser and then the lead to his side. However, they couldn't come in use as they ended up on the losing side.
Christopher Nkunku (7.3/10) : Nkunku himself had two attempts at goal but remained to be off target on both occasions. He lost possession way too many times which could've possibly been used to create an effective gameplay.
André Silva (7.8/10) : André Silva receives a teasing pass from Angeliño through the PSG defenders and the Portugal striker makes no mistakes this time and smashes the ball beyond Navas and into the roof of the net. A crucial equaliser for Leipzig that kept them alive in the game.
Substitutes
Ilaix Moriba (6.5/10) : A decent game overall for Moriba. He contributed all what he could in the limited time frame he had to play in.
Josko Gvardiol (6/10) : In such a short span of time, Josko managed to get two attempts at goal to himself but both of them were way off target.
Yussuf Poulsen (N/A)
Emil Forsberg (N/A)
Benjamin Henrichs (N/A)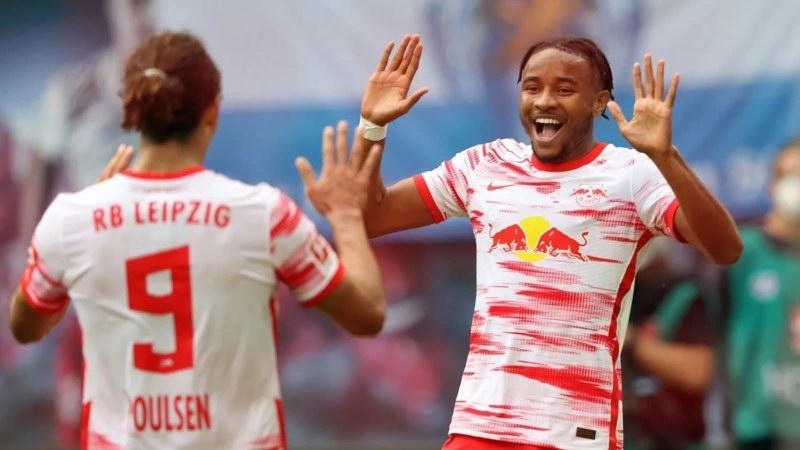 ALSO READ | Spartak Moscow Twitter page aims funny banter at Leicester City ahead of their Europa League fixture