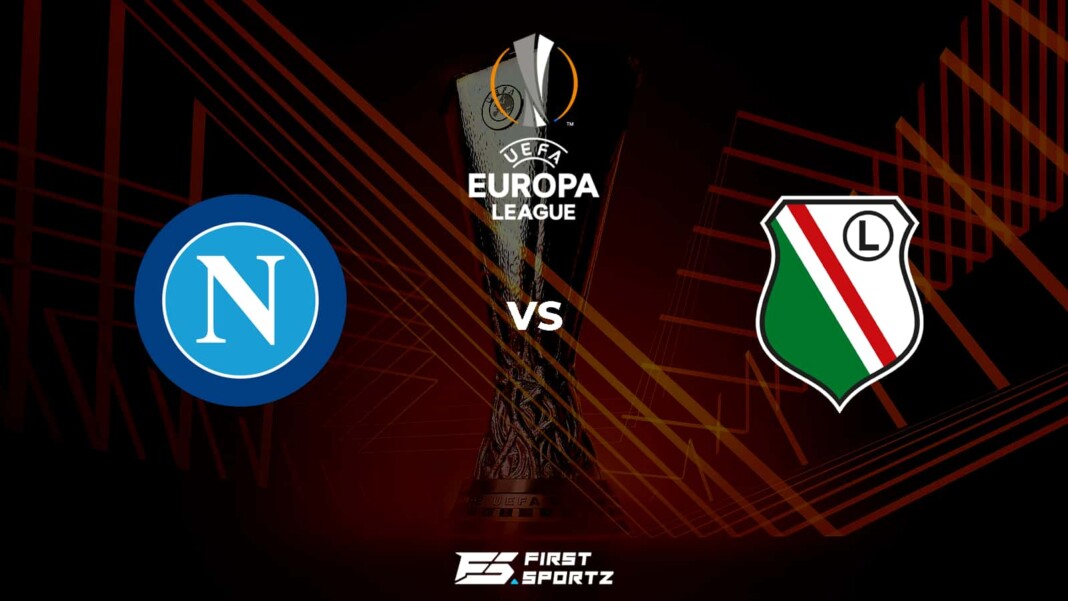 Stadio Diego Armando Maradona witnessed a magnificent UEFA Europa League encounter between Napoli and Legia Warsaw. The two teams shared the field till the last minute and fought gallantly.
The first half was a rusty one as neither of the teams tried to go too hard at getting a goal. As the match progressed towards a likely stalemate, both the teams kept going after each other's goals in order to get the lead. It was Lorenzo Insigne for Napoli in the 76th minute of the game to get his team a 1-0 lead. A few minutes later, Napoli's lead doubled courtesy of Victor Osimhen who was assisted by none other than Insigne. It was a cherry on the top for Napoli as Matteo Politano scored a brilliant goal in the final seconds of the added time to make it a brilliant 3-0 win.
In the end, Napoli walked away with their head held high and bagged the crucial three points. With that, let's have a look at how the players performed :
Napoli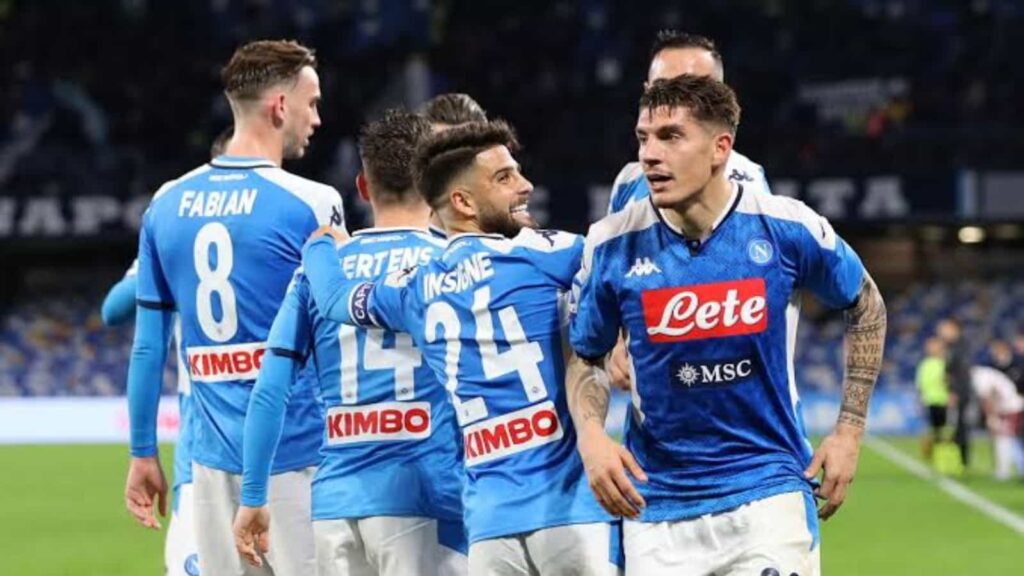 Alex Meret (GK) (6.6/10) : A pretty decent game for the Napoli goalkeeper. He didn't have too many attempts coming his way and he walks away with an easy clean sheet.
Giovanni Di Lorenzo (7.6/10) : Lorenzo was the star defender for Napoli in the match. He did really good with tackles, ground duels & aerial duels. He also made some really clean and neat passes. He found himself with a shy at goal but went off target on attempt. He was one of the most active and determined players of the game.
Kostas Manolas (7/10) : Just the 72 minutes for Manolas in the field. He had a decent game overall for Napoli. He was really good with aerial duels and he was invincible at that. He had a really good outing and seemed to be really quick with his feet and took care of the midfield quite nicely. He had to go back because of an unfortunate injury.
Kalidou Koulibaly (6.9/10) : Kalidou went on for aerial duels with ease and won plenty of them. He did a decent job at defending as there weren't too many gaol scoring attempts coming their way.
Juan Jesus (6.4/10) : Juan was playing on the far left and wasn't at his best for most of the game. He did defend the ball well and did make some good passes but he seemed to be a little down and out of his usual performance.
André-Frank Zambo Anguissa (6.9/10) : An average game overall for Anguissa. He did really well with his passing and helped keep the ball moving around. He did make a move towards goal but had his shots blocked in the defence.
Diego Demme (7.3/10) : Diego blocked some really good incoming shots at his team's end while he also made some valuable interceptions. He found himself with an attempt at goal but was way off target.
Elif Elmas (7.7/10) : Elmas was involved throughout the game and was rewarded for his hardwork in the final few seconds of the game. He made a brilliant assist to Matteo Politano, who converted it into a brilliant finish in the back of net and triple the lead.
Hirving Lozano (6.8/10) : Hirving was offered just 57 minutes on the field. He earned himself too great shots at goal and he was on target on both attempts. However, he was denied by the opportunity on both occasions. He did try taking on some ground duels but he failed and lost possession because of it.
Dries Mertens (6.6/10) : Dries too got substituted in the 72nd of the match. Mertens did a good job at constantly going after goal and had several attempts to his name. He was off target on two attempts and the time he was on target, he was unable to convert. It was a big opportunity missed by the forward. Although, he did fail miserably at ground duels.
Lorenzo Insigne (9/10) : Insigne had as many as three on target attempts at goal before he finally found his moment and on his fourth attempt, he scored a brilliant goal to help Napoli lead in the game. He later assisted the second goal to help his team double the lead. He was the savior for Napoli in today's game and he showed great determination throughout his time on the field.
Substitutes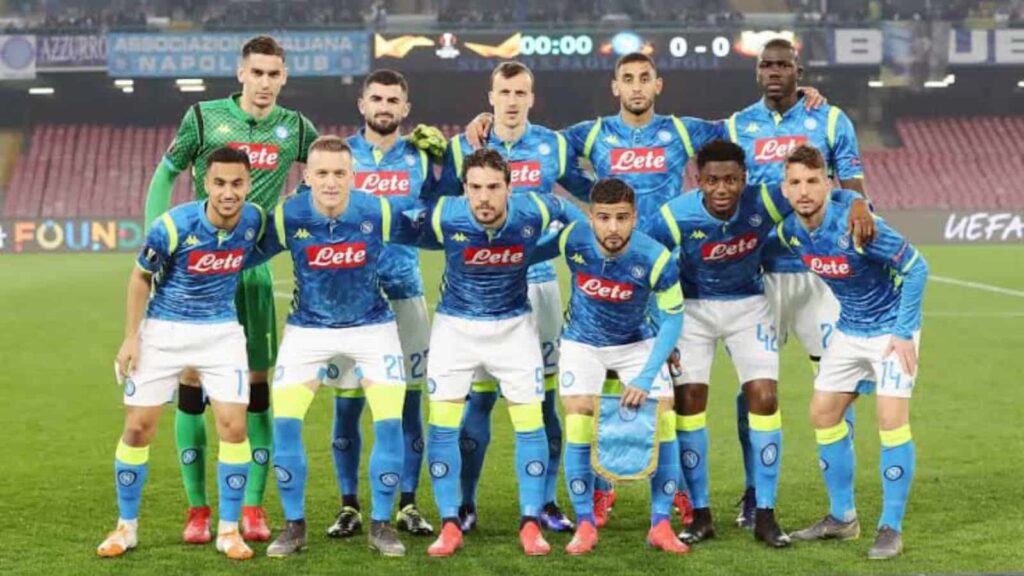 Amir Rrahmani (N/A)
Fabian Ruiz (N/A)
Matteo Politano (8.5/10) : Matteo at first assisted Insigne to get the scoreboard running while later scoring a goal himself in the final few seconds of the match to triple the lead for Napoli.
Victor Osimhen (7.5/10) : Victor scored and doubled in the lead, minutes after Insigne scored the opening goal of the match. He received a brilliant assist from Insigne, the man himself. A super substitution indeed for Napoli.
Andrea Petagna (N/A)
Legia Warsaw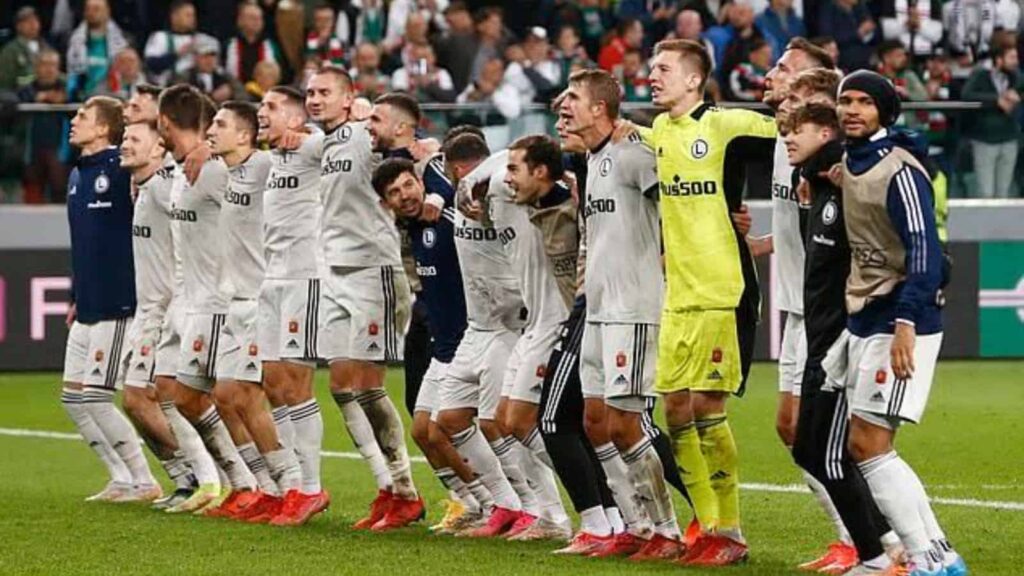 Cezary Miszta (GK) (7/10) : Despite conceding the three goals that he did, Cezary showed great determination with the gloves in order to prevent as much damage he could. He made as many as nine saves and five saves from inside the box that could have possibly turned this game into a much more disappointing one.
Artur Jędrzejczyk (6.2/10) : The captain himself wasn't one of the best inspirations for his side. He barely had the accuracy with passing and he failed at duels on multiple occasions. Being the backbone of the defence, he let past three goals.
Mateusz Wieteska (7.4/10) : Undoubtedly the best defender for Warsaw. He made as many as eleven crucial clearences which really impacted the game right from the word go. He also made accurate long balls while winning all of his ground duel challenges. A good game for the defender, not the result he would've expected.
Maik Nawrocki (6.8/10) : It was a busy day in the defence for Warsaw as Maik too cleared as many as nine balls. He also made some valuable interceptions and won aerial duels to keep the ball moving in his team's favour.
Mattias Johansson (6.6/10) : Mattias was certainly one of the quick players on the field. He was really good with tackling and interceptions but really fell back when it came to dealing with ground duels. He had a tough time winning those.
Josué Pesqueira (6.6/10) : Josué clearly couldn't keep the ball to himself on too many occasions. Knowing he could be really sly with making a good ball moving, he was attacked the most. He lost posession on 17 ocassions and was fouled four times. He did successfully make one too many long balls but neither were dealt with a positive manner.
André Martins (7.3/10) : Martins was exceptionally well with aerial and ground duels while also making valuable passes. He did make a couple of really good tackles and interceptions while also blocking out potential goal scoring shots.
Luquinhas (6.5/10) : An average performance put up by Luquinhas. He barely made an impact to the game for Warsaw and rather just had the single attempt at goal which was off target.
Filip Mladenović (6.7/10) : One of his major concerns on the field were clearences rather than keeping the ball moving for a goal scoring opportunity. He also made several key passes but all in vain.
Rafael Lopes (6.6/10) : Due to being unsuccessfully throughout the game, Lopes was called back in the 59th minute of the match. A tough day for Rafael.
Ernest Muçi (6.4/10) : Apart from finding himself off target on the lone attempt of his at goal, he barely did anything after that or impacted the game in anyway.
Substitutes
Bartosz Slisz (6.5/10) : Bartosz did a decent job with his short time on field. He was effectively well with aerial duels and won all of the ones he was a part of.
Igor Kharatin (N/A)
Mahir Emreli (N/A)
Lirim Kastrati (N/A)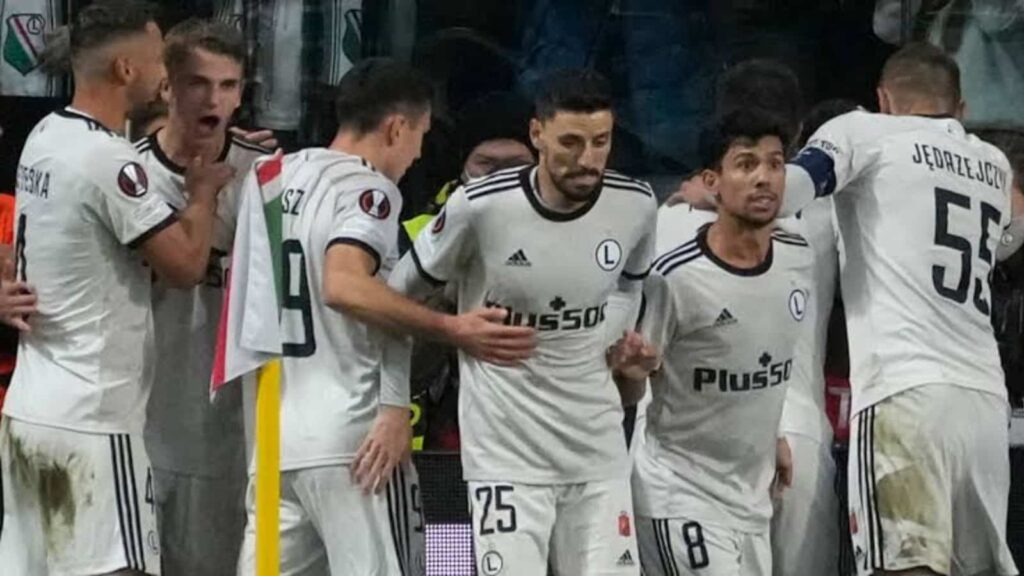 ALSO READ | UEFA Europa League: Real Betis vs Bayer Leverkusen Player Ratings as Betis hold Leverkusen with a 1-1 in crucial Europa League clash