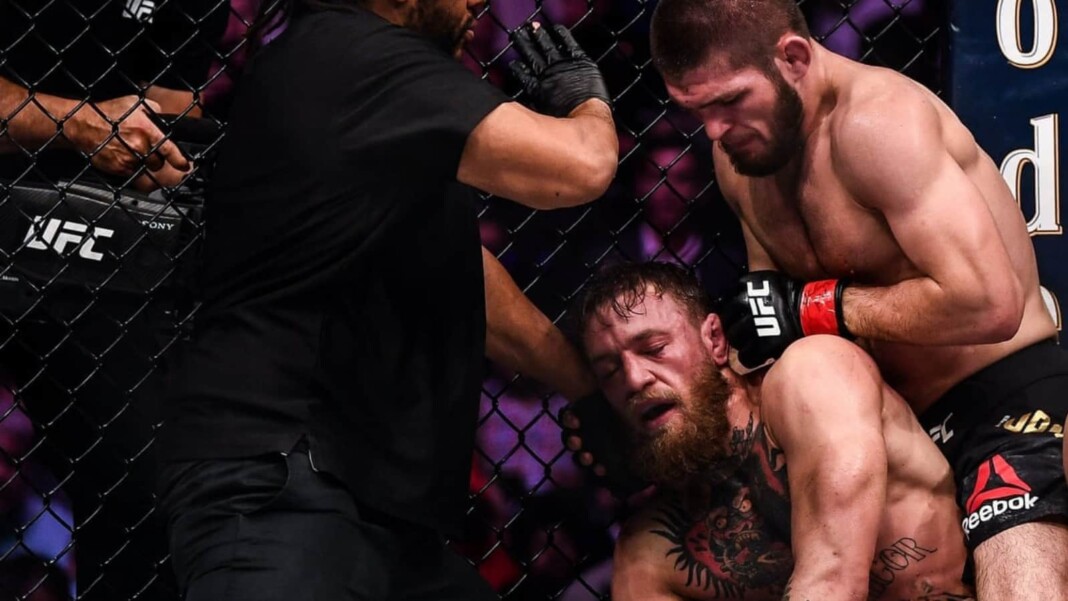 It has been almost three years since the greatest UFC fight of all time. UFC's biggest star Conor McGregor took on Khabib Nurmagomedov at the main event of UFC 229. Let's take a look at how the fight went down.
This fight at UFC 229 was one of the most anticipated fights of all time. Khabib Nurmagomedov kept his word and submitted his biggest rival Conor McGregor in the fourth round of the fight on 7th October 2018. While one fan base was in utter disappointment, the other celebrated the undisputed lightweight champion. In this article, we will try to break down what went wrong for the Irish superstar in this fight.
Read: How much is Conor McGregor net worth?
Where did Conor McGregor go wrong against Khabib Nurmagomedov at UFC 229?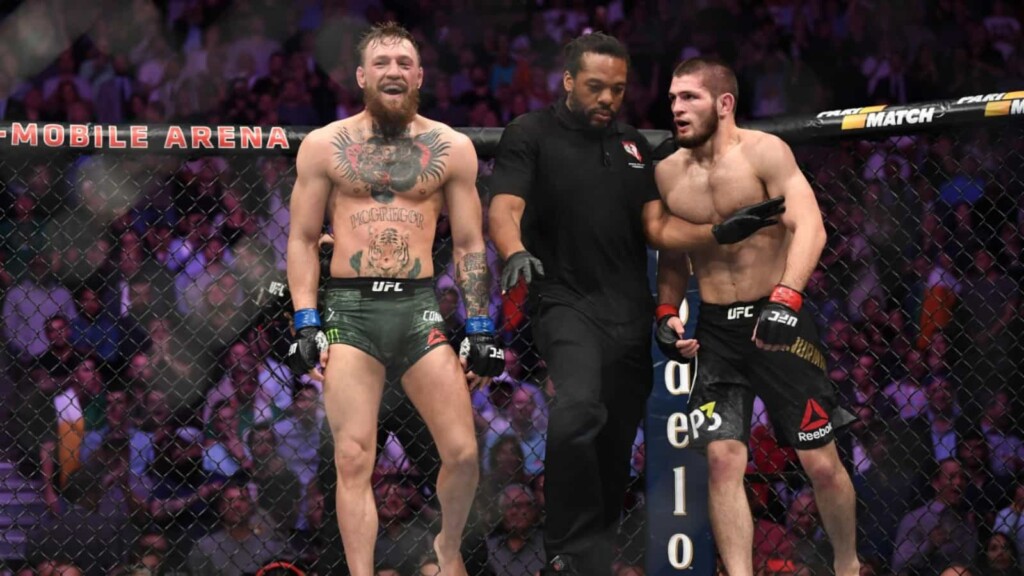 While the "Notorious One" himself has said many times that he had not trained enough for this fight we believe there are more factors that played into his loss than just inadequate training. Firstly we must take into consideration where each of these two fighters was standing in terms of their career when these two faced each other. Khabib Nurmagomedov heading into this fight was coming off his championship fight against Al Iaquinta at UFC 223. "The Eagle" was consistent all over the years up until that fight.
Meanwhile, Conor was coming off a two-year hiatus. The Notorious One had made history by fighting Floyd Mayweather and making a truckload of money. Inactivity played a major part in Conor's defeat and that factor has affected the Irishman to date. His last fight in the UFC before the Nurmagomedov fight was against Eddie Alvarez in a lightweight title bout at UFC 205 which was in the year 2016.
Wrestling abilities:
There is no denying that Khabib is one of the greatest grapplers/wrestlers the UFC has seen. There has never been an opponent that has not fallen prey to Khabib's takedowns. Conor was never known to be good on the canvas. McGregor was extremely good with his left hand which compensated for his lack of takedown defense or grappling. His first loss in UFC came against Nate Diaz who submitted him in the second round of the fight.
At UFC 229, Khabib absolutely destroyed Conor with his takedown and ground control. McGregor could be seen gasping for air and room as every round ended. Other than the third round, McGregor was pretty much bullied on the ground by Nurmagomedov.
Conor McGregor's stamina and endurance: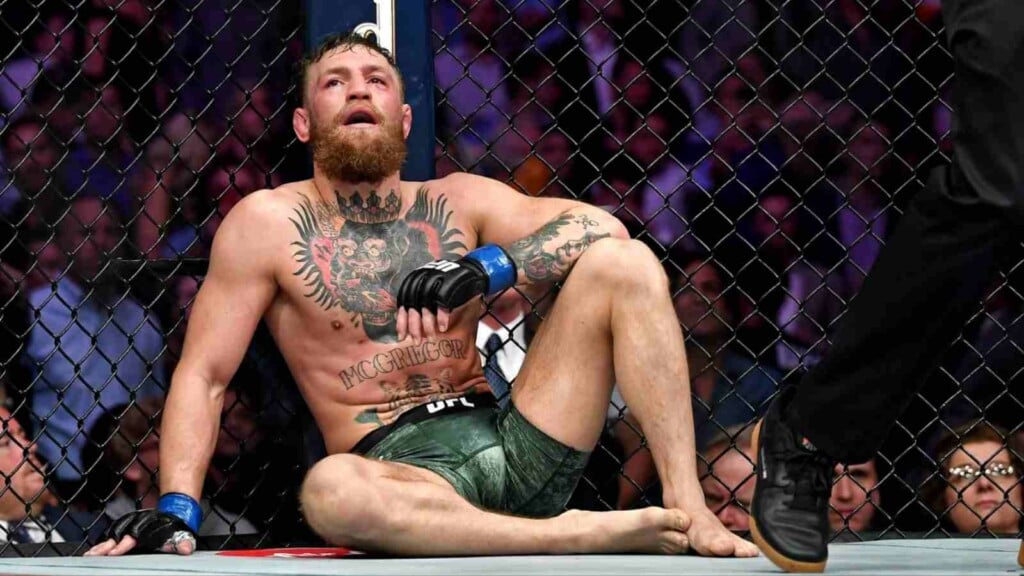 This has been a major issue for the Notorious One. McGregor has only two fights in his UFC career that have crossed the second round. Conor is known for his quick knockouts with his stunner of a left hand. Khabib on the other hand is a tank when it comes to stamina. The former lightweight champion could go all day and wouldn't break a sweat. This was a major disadvantage for McGregor in his matchup with Nurmagomedov. Even in his boxing match against Floyd Mayweather, McGregor completely gassed out in the first couple rounds by going all-in.
These were the main reasons that played a role in the defeat of Conor in this spectacular fight. Despite losing the fight, both the fighters have achieved what they wanted. Khabib built a legacy that puts him as the greatest lightweight of all time while Conor earned a shit ton of money. This fight is undoubtedly the greatest fight of all time in the UFC. To beat the kind of excitement this fight created is a herculean task for the upcoming events.
Also read: "As a competitor he is very good, he hits really well," Khabib Nurmagomedov praised Conor McGregor for being an excellent competitor