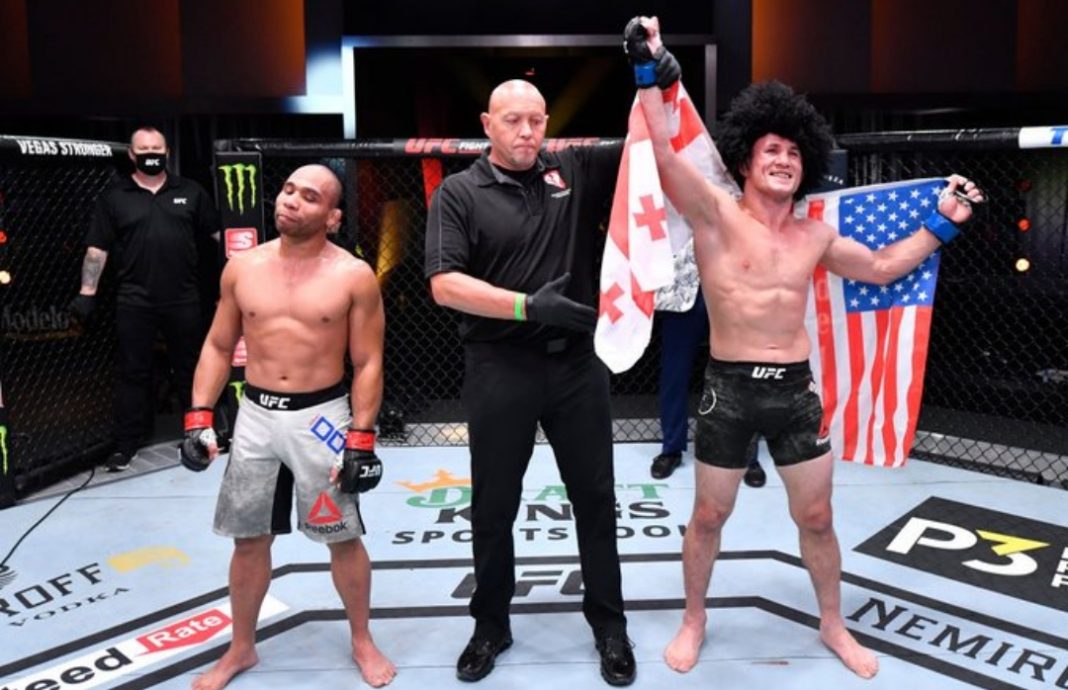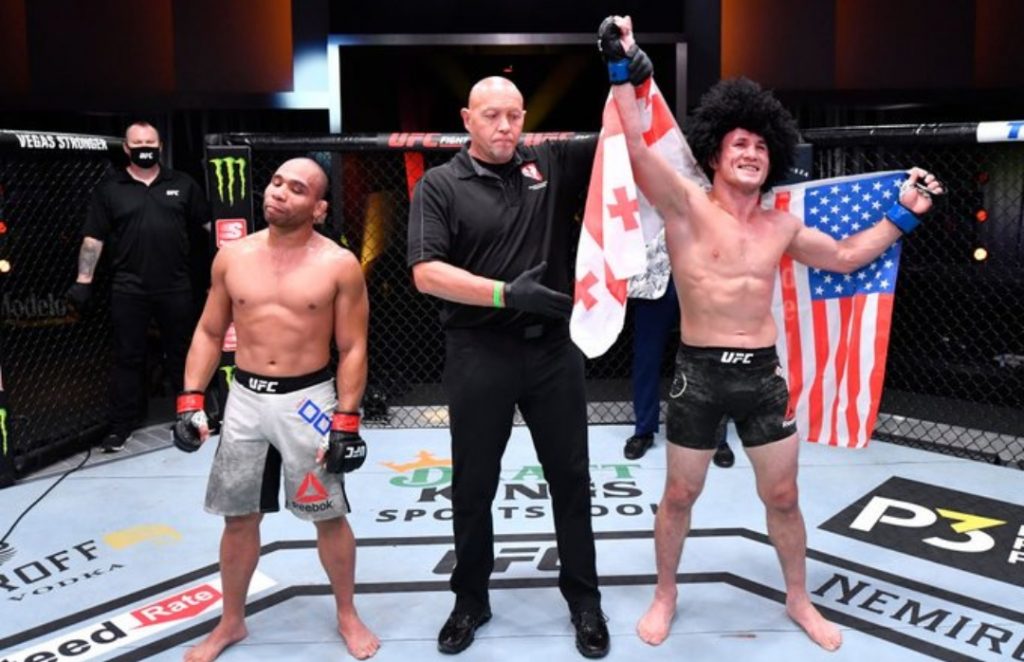 In a fight between two men who are close in the crowded bantamweight division, but at different points of their respective careers. Ranked No.12, John Dodson faces off against No. 15-ranked Merab Dvalishvili on the main card of UFC 252. Going into the fight, Dodson was 2-3 in his past 5. While Dvalishvili has won four in a row entering this meeting.
As the action unravelled
Dvalishvili was leading all the betting charts ahead of this fight. Justifying why, he won the fight via unanimous decision, being boarded 30-27, by all 3 judges.
The fight started with Dvalishvili throwing an elbow, much of it signified his attacking intentions. The 1st round, included Dvalishvili having takedowns, as well as delivering kicks to Dodson. With Dodson only looking to push back his opponent.
Again in the 2nd Dvalishvili had takedown, delivered elbow shots. But Dodson was able to break away from the clinch. Although the latter did start throwing punches towards the end of the round.
The last round started with Dvalishvili delivering a low kick, a nice jaw followed by a takedown. During the course of the match Dvalishvili was evidently being seen in a more offensive approach than the left handed Dodson. Merab Dvalishvili with couple of fist on the leg as the fight ended with this. Nothing seemed to majorly work for him too though.
The decision was obvious to many, and also seemed fair as Dodson lost to Dvalishvili via unavoidable decision.
Also Read: UFC 252 : Early Prelims and Preliminary Card Results