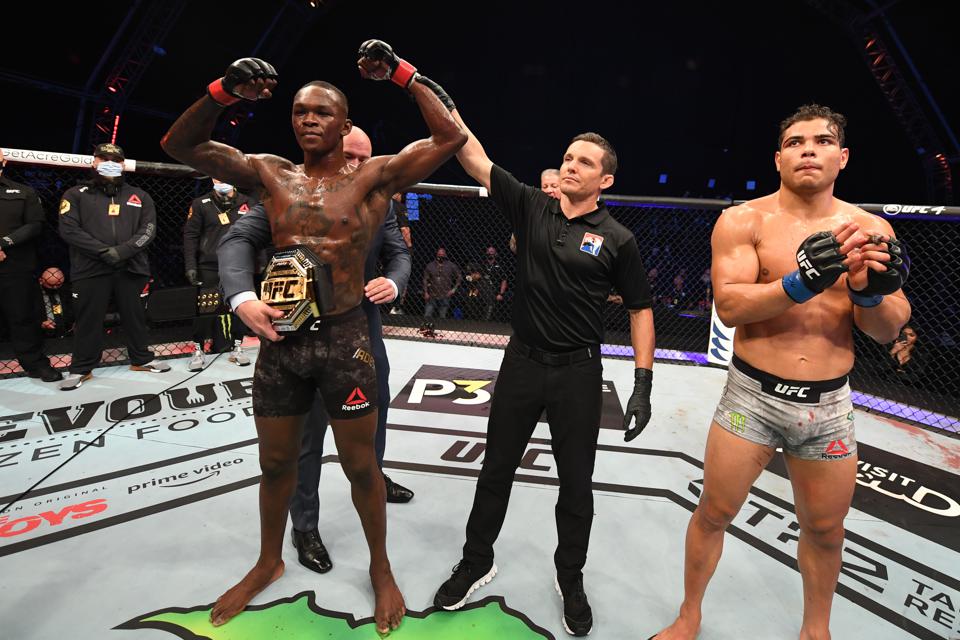 UFC 253 ended with a bang as Israel Adesanya successfully defended his UFC Middleweight Championship against Paulo Costa in the main event. Adesanya stopped Costa in the 2nd round via TKO and took his winning streak to 20-0 in MMA and 10-0 in the UFC.
The undefeated champ rocked the Brazilian and was joyous throughout. Many said Paulo Costa would be Adesanya's toughest test till date. However, it was Adesanya's excellent skills that put the debate to rest.
The UFC 253 post-fight press conference took place moments after the main event where the champion answered questions in relation to his win, his game play and even his potential next opponent, Jared Cannonier.
Adesanya on how the fight went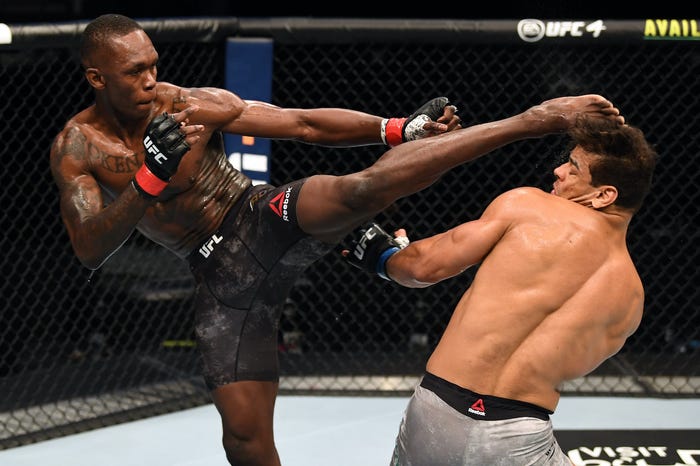 The post fight conference started with reporters asking the Champ about the fight, whether the fight went the way he expected it to go. Adesanya was calm, saying he expected it just like that. He took shots at the "body analysis experts" who thought Costa was inside his head. "This s**t right here is bulletproof". Adesanya spoke on Costa and his "little gremlin" coach playing mind games which did not affect him at all.
Adesanya also talked about how Costa did not focus much on boxing, but landing kicks. "He kept on saying in the middle of the fight. Come here, come here. I told you he's dumb. All the fighters he has faced stand at a place, blocking themselves."
On where he thought he had him, Adesanya said he thought he had the fight in his hands at the end of Round 1.
Adesanya talked about Costa's team too and their run-in before UFC 253, highlighting their "cringe" tactics of laughing at Adesanya on every joke or comment made by Costa. "They think they are the trolls. I am the biggest fu*king troll."
He praised himself and his team, highlighting that this win marks his 100th win in Combat Sports. Adesanya also has amazing records in Boxing and Kickboxing.
Adesanya on his next opponent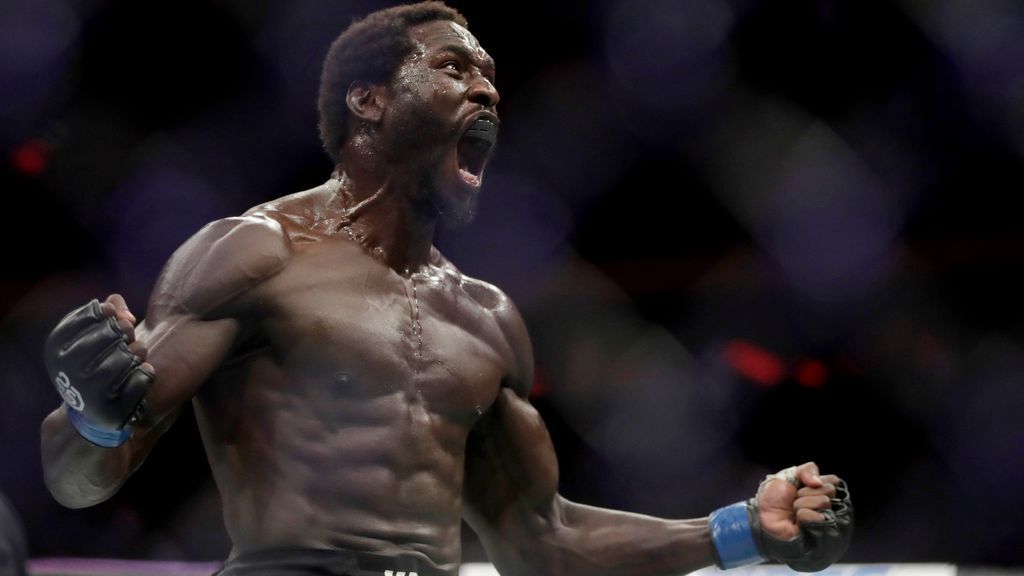 Adesanya told the world not only in the post conference but earlier too, that he wants to face fellow Middleweight Jared Cannonier next. He praised Cannonier for his humbleness and being a good human and even told the press that Jared wants to do the fight like "Naruto and Sasuke."
"If he beats Whittaker next, thats the fight to make. If not, I dont mind whooping Whittaker's ass for the third time.", Adesanya told the press.
Jared Cannonier(13-4) is currently on a three fight win streak with wins over David Branch, Anderson Silva and Jack Hermansson. The 36 year old has 9 KO's to his name.
For now, Adesanya has proved that he is one of the best middleweights of all time. He proved that skill and precision beat power every time. Adesanya is on the 2nd longest win streak in Middleweight history with 10 wins in the UFC after legend Anderson Silva(12) and will be looking to get the record to his name.
Also Read: UFC 253: Adesanya reacts to his win over Costa in the most "Adesanya" way possible