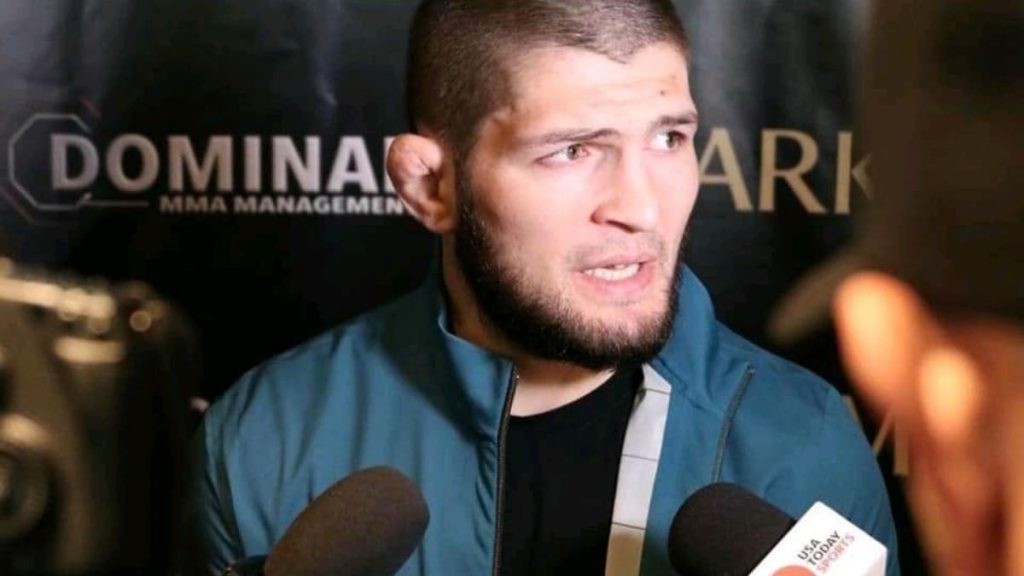 The undefeated lightweight champion Khabib Nurmagomedov has never been afraid to answer his critics in as well as off the octagon. After defeating Dustin Poirier in his previous fight, he did prove that he leaves no stone unturned in registering a victory against his name. The Russian faces interim champion Justin Gaethje next at UFC 254. Who is supposed to be his toughest opponent till date in the 155-pound weight category.
In the past several years, Khabib has openly examined the end of his fighting career. If he beats Justin Gaethje at UFC 254, it is even harder to ignore that fact as he would approach to 29 victories and stay undefeated in his professional MMA career.
"Very good question, honestly – very good question," Nurmagomedov told MMA Fighting on during the UFC 254 media day. "I don't know. For example, I'm going to finish Justin Gaethje inside the cage Oct. 24. What else? This is very good question."
He added, "I love competition. I love to compete with the best fighters in the world. That's why I am here. I'm not in the UFC to make money. I have a lot of business projects outside the UFC, I can make money. Good question. Very good question."
Dana White promises something special for Khabib
While talking to media at the UFC 254 virtual media day, Khabib stated that he is only focused upon Gaethje for now and has nothing else on his mind. Khabib also said that retirement would not be on his cards after UFC 254, regardless of the result. He even Dana White has already mentioned something significant in the works for him. But Khabib swore him to secrecy until after his fight, which takes place on Fight Island in Abu Dhabi.
"I don't think [retirement after this fight]," Nurmagomedov said. "We have a couple options. We're going to think about this after this fight."
He added, "Dana told me after this fight, he has something special for me. But I told him, please keep this, after fight we're going to talk. He says has very big things after this fight for me. We'll see."
Having said that, one opponent that Khabib has mentioned numerous times that would serve as a dream fight is a showdown with former two-division UFC champion Georges St-Pierre. It remains to be seen if that's an option the UFC will explore. Another name that constantly comes up for Khabib, whether he likes it or not, is a rematch with McGregor, whom he defeated by submission in a heated grudge match in 2018.
Also Read: Jan Blachowicz mocks Israel Adesanya after the Last Stylebender calls himself…