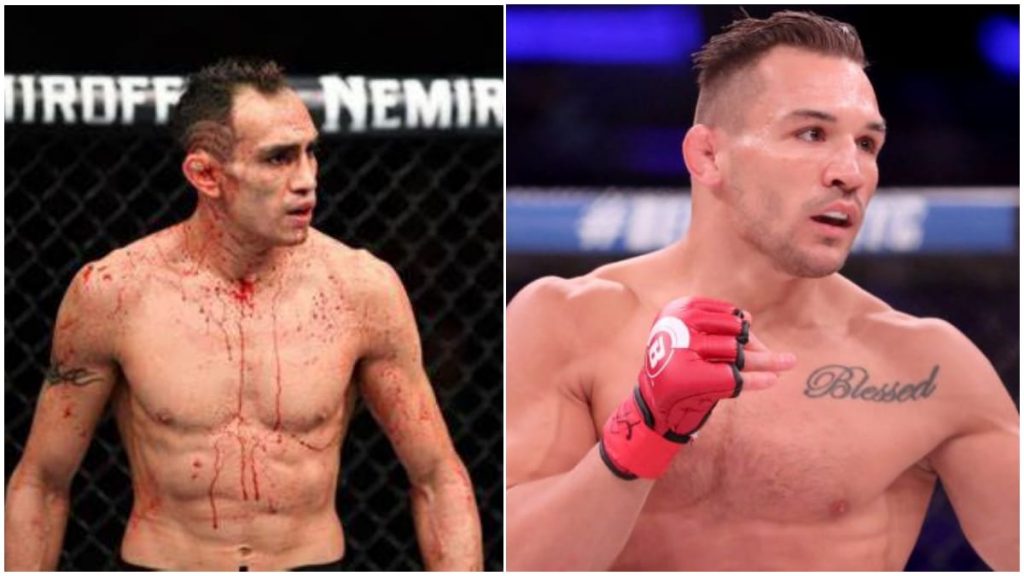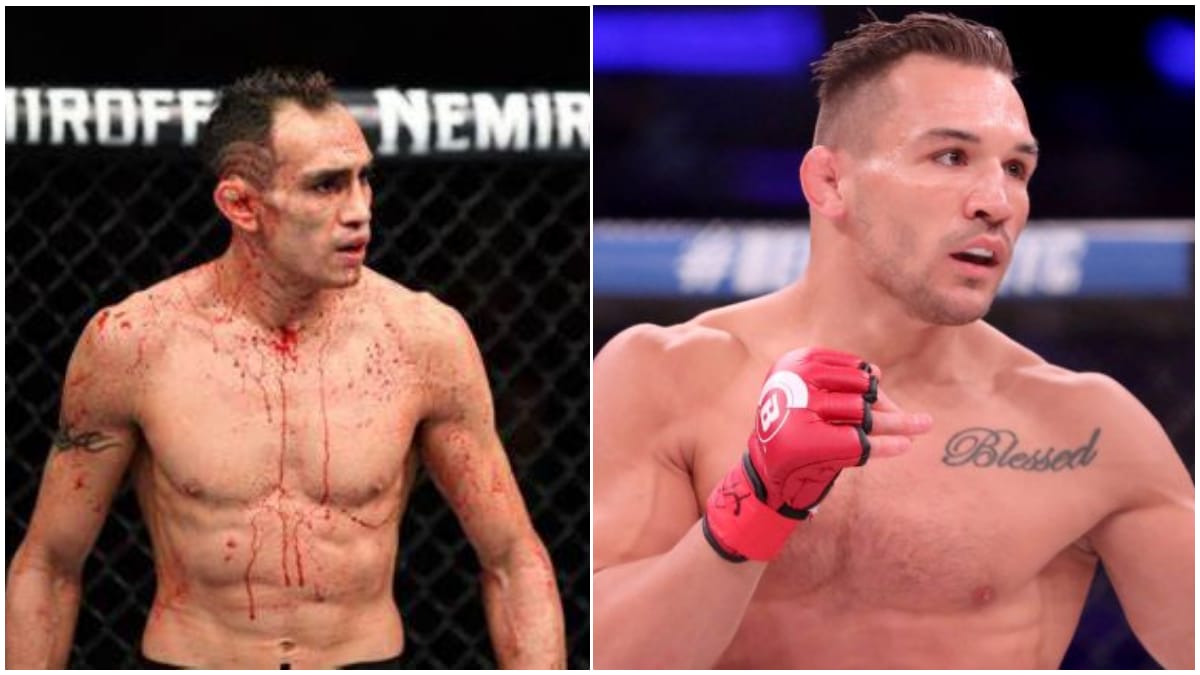 After Dana White's compliment, UFC had been in talks with free agent and former three-time Bellator lightweight champion Michael Chandler. A former Bellator Lightweight Champion, Chandler is considered to be one of the best fighters in Bellator history.
After Dustin Poirier and the UFC were unable to reach an agreement for a proposed UFC 254 matchup against Tony Ferguson. Rumours erupt with Ferguson and Chandler squaring off in the octagon at UFC 254.
Michael Chandler vs Tony Ferguson at UFC 254
As per a tweet put forth by ESPN MMA's official Twitter account, UFC is the frontrunner to sign Michael Chandler.
The tweet also noted that Chandler has "been discussed" as a potential opponent for former UFC Interim Lightweight Champion Tony Ferguson.
Chandler was a stalwart of Bellator's lightweight division for almost a decade. Most recently knocked out former UFC champ Ben Henderson in August. It is no surprise that the UFC would want to use him to fight guys at the top of their 155-pound division right away. Given that, Ferguson seems to be a great fit. We'll have to see how negotiations go through. Looking at prior incidents, nothing can be concrete.
UFC 254 main card is expected to be a big money raiser for UFC and a fight between Ferguson and Chandler can serve the same purpose well. However, on an edition of MMA Fighting's What The Heck? podcast; Chandler explained that should be offered a lucrative contract by ONE Championship. Having to face Eddie Alvarez in a trilogy matchup.
Also Read: Daniel Cormier says he tested positive for COVID-19 ahead of Miocic…