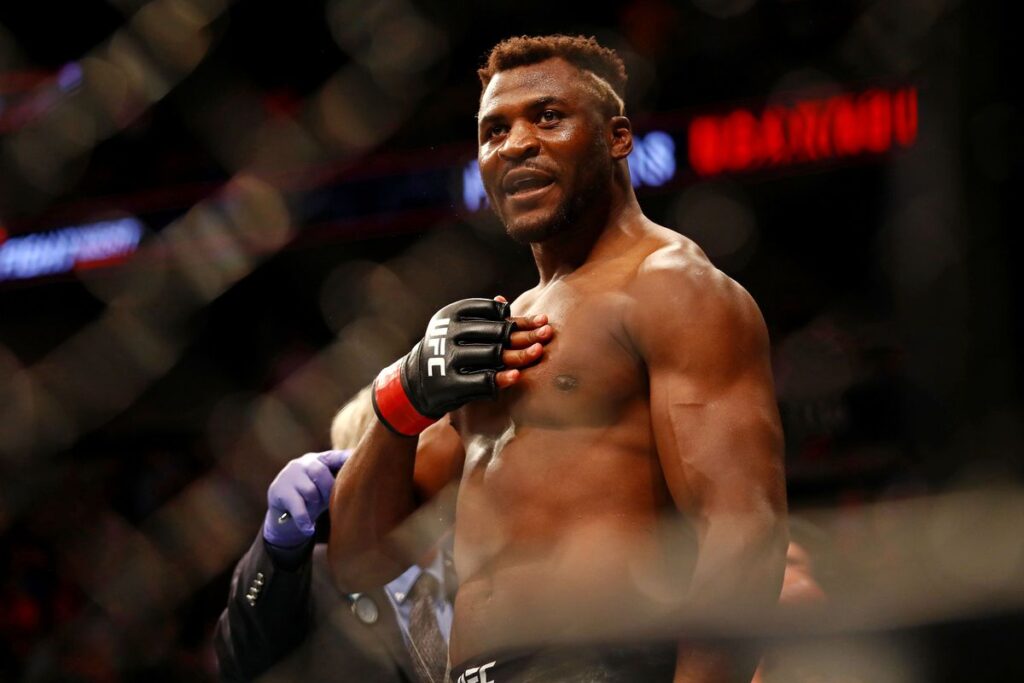 Francis Ngannou aims to fight Stipe Miocic at UFC 256 for the title after combining a four-match winning streak. Interesting to note here, Ngannou is in once in a lifetime form as he has won all these four mentioned fights via TK0 within the first round itself.
Francis Ngannou has certainly showcased that he is among the best of the best at heavyweight. Although one of his only 2 UFC losses comes from the hands of the champion Stipe Miocic, Ngannou is looking for another shot at UFC 256.
I request for the last pay-per-view of the year against Miocic: Ngannou
While speaking to the Schmo, Ngannou stated that he requests for the last pay-per-view scheduled to be squared off against Miocic for the heavyweight title.
Francis Ngannou pointed out that it's up to the UFC to decide when he faces Miocic for the Heavyweight Championship. Ngannou noted, however, that UFC 256 is the final UFC PPV event of the 2020 calendar year and he'd like to fight for the Heavyweight Title at that event.
UFC 256 which is scheduled for December 12 is the potential landing spot for the rescheduled Kamaru Usman vs. Gilbert Burns and Amanda Nunes vs. Megan Anderson, although not officially announced for that date.
Having said that entering the UFC 220 fight as the challenger for Stipe Miocic's UFC Heavyweight Title, Francis Ngannou was heavily favored by many in the MMA community to end Miocic's reign as the king of the Heavyweight division. But after defending Ngannou's initial aggressive intent. Miocic went on to utilize his wrestling and overall grappling skills, in order to wear down Ngannou. The former subsequently ended up outpointing Ngannou and secured a unanimous decision victory.
Also Read: You got bigger and better things to do: Ali Abdelaziz on…