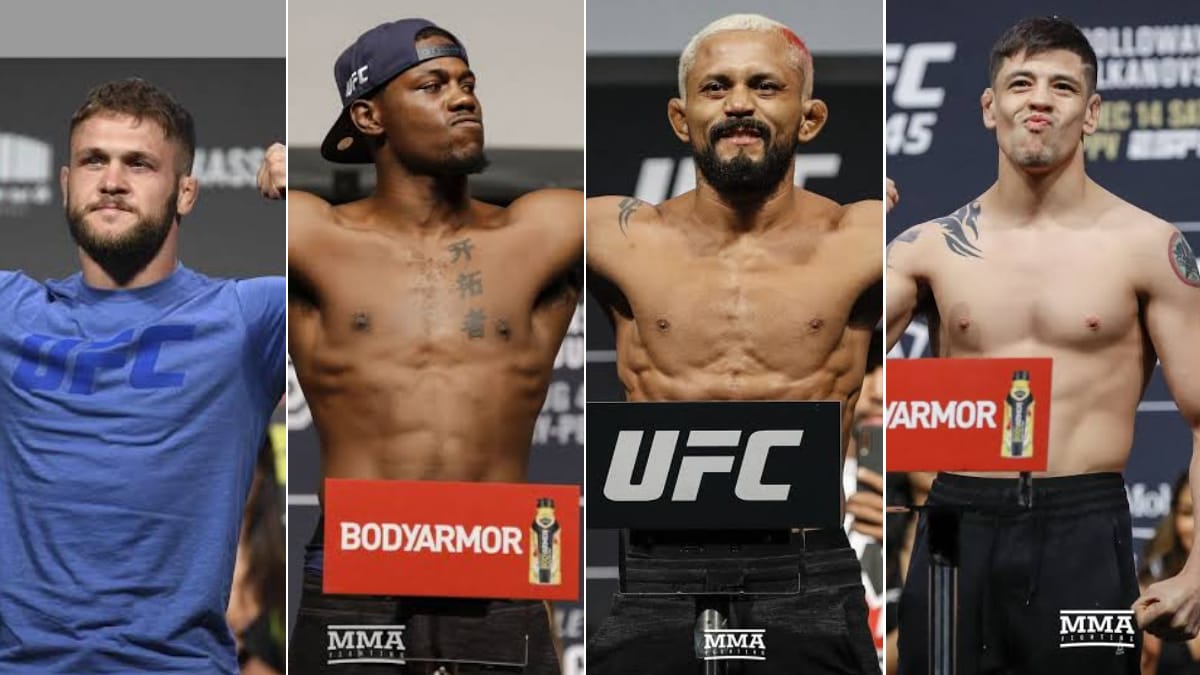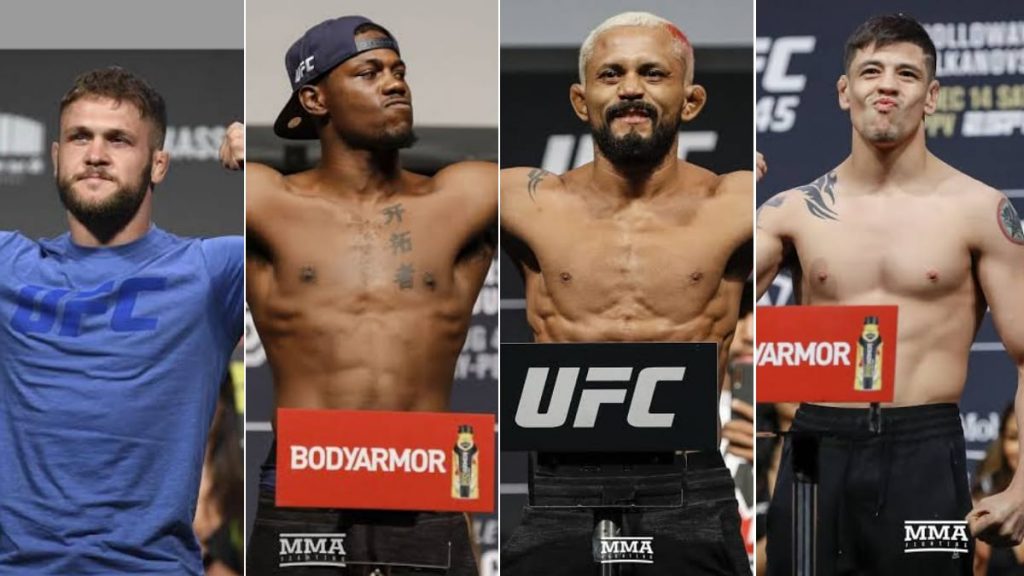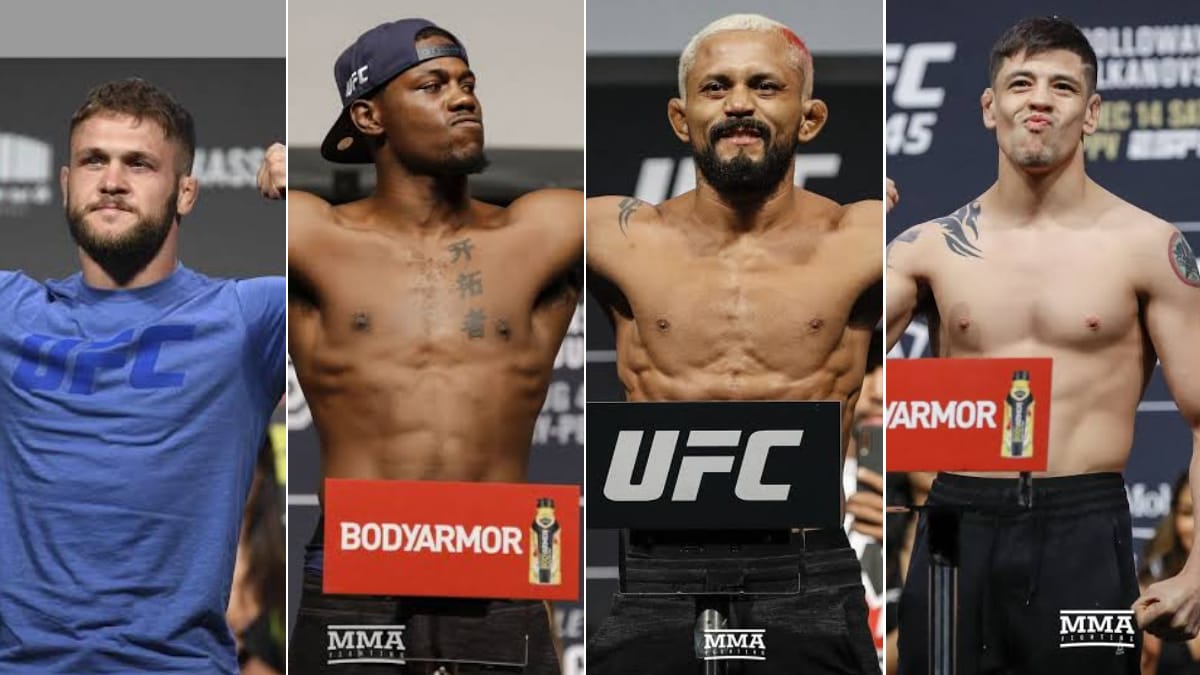 UFC 256 marked the end of the UFC's pay-per-view events for 2020 with a fight card that suffered from many title bout drop-outs and replacements, but the event did not fail to entertain.
There were numerous candidates for the UFC 256 performance bonuses, including both the Fight of the Night honors and the Performance of the Night awards, for which fighters receive a $50,000 bonus.
Performance of the night : Kevin Holland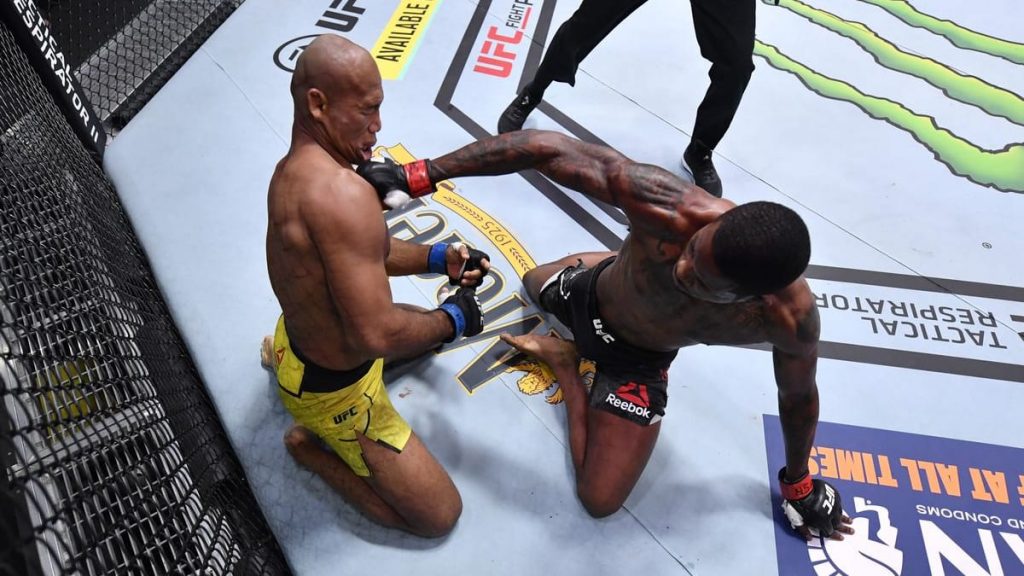 Middleweight contender, Kevin Holland scored his fifth victory of the year at UFC 256, when he knocked out "Jacare" Souza.
Fighting off his back, Holland managed to knock out Ronaldo "Jacare" Souza less than two minutes into the very first round of their main card bout, earning him a performance of the night bonus.
"(Holland) destroyed Jacare from his back. Very, very impressive. I was blown away with him tonight," UFC president Dana White said at the post-fight press conference.
Performance of the night : Rafael Fiziev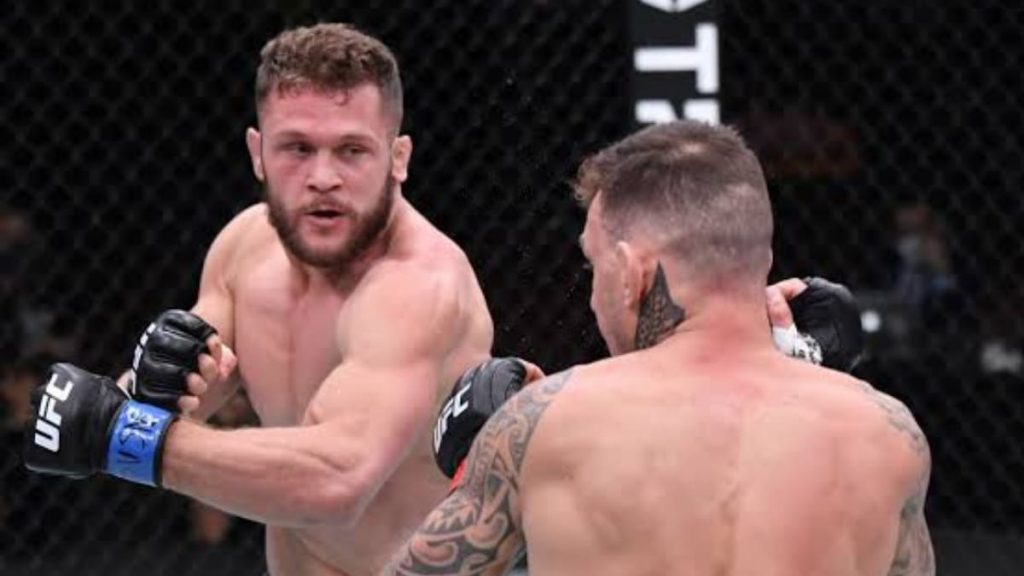 Lightweight competitor, Rafael Fiziev, continued his winning streak at UFC 256, with his performance of the night victory over Renato Moicano.
Fiziev managed to knock out Moicano in the final minute of the first round of the preliminary bout, earning him a performance of the night bonus.
Fight of The Night: Deiveson Figueiredo vs Brandon Moreno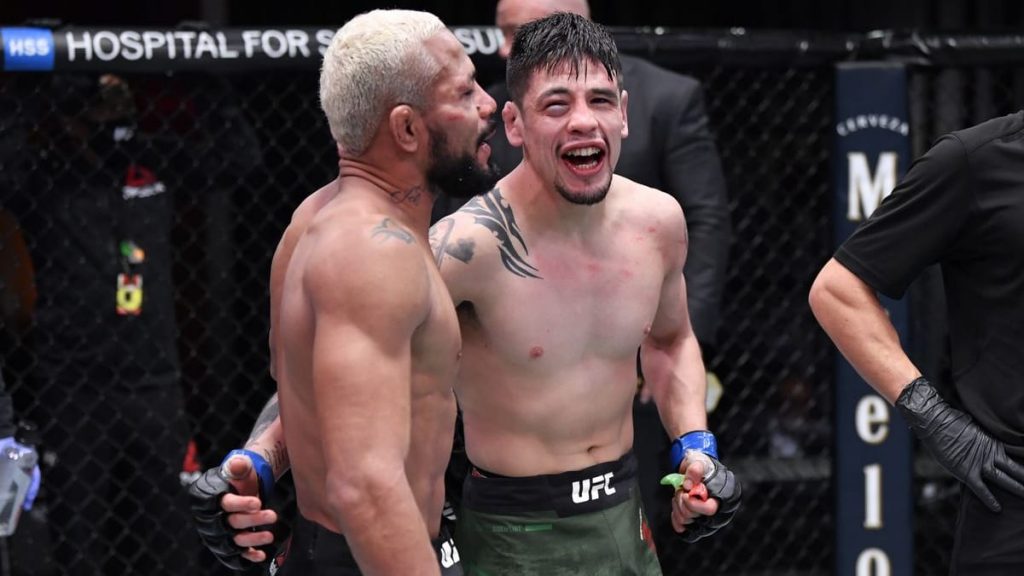 It was almost certain that the fight of the night would go to Mackenzie Dern vs Virna Jandiroba for their absolute war of a bout. However when Brandon Moreno stepped into the Octagon with Deivesion Figueiredo, it was a whole different story.
Figueiredo just about managed to hold on to his title against a feisty Moreno. Both fighters have boosted their stock with fans after the epic battle that ensued.
At the beginning it looked like Figueiredo was just absorbing Moreno's punches like they were nothing and returning strikes with brutal power back at the young Mexican. Somehow Moreno managed to stay on his feet and never crumbled to Figueiredo's power, even increasing his own later into the bout.
In the end, the judges scored it 47-46 for Figueiredo and then 47-47 and 47-47, keeping the belt wrapped around Figueiredo's waist. Regardless, it was close enough that White believes they need to run it back. "You absolutely positively do that rematch."
Also read ; UFC 256: Tony Ferguson suffers another loss, Oliveira demands title shot after victory