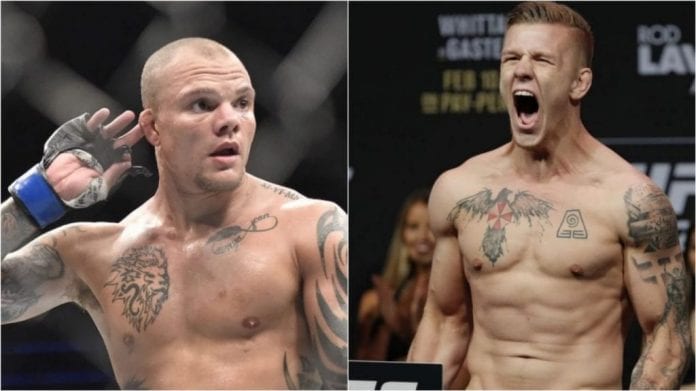 The light-heavyweight scrap between Anthony Smith (34-16) vs Jimmy Crute (12-1) just went down at UFC 261, and this was an important match for the division as Smith was looking to prove that he isn't going anywhere and Crute was looking to carry his momentum as a prospect, and Anthony Smith won the fight via TKO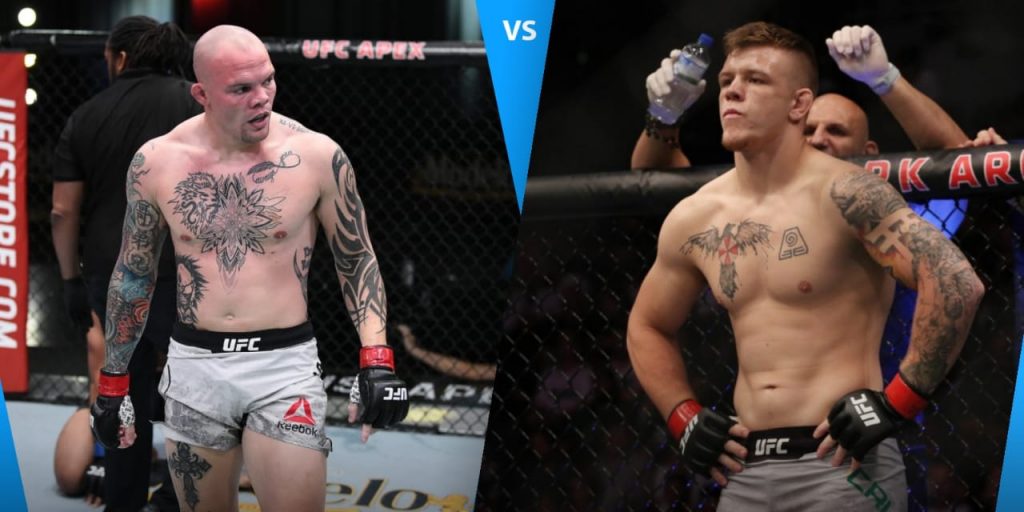 Round 1: The fight started with both of them trying to measure each other out, and then Smith started landing crisp jabs and they were popping Crute. Crute was landing some nice leg kicks but he had no answer for Smith's jabs he tries to throw a counter straight but could not connect properly. Crute got hurt by a leg kick and it hit the nerve, his leg went dead and doctor called the fight off.
Jimmy Crute could not compete after that leg kick and Anthony Smith is declared the winner at UFC 261
With that perfectly placed leg kick, Jimmy Crute's leg went numb, he was having hard time even putting it on the ground, after doctor examined Crute he called the fight off, and Smith won the fight via TKO. This is a important victory for Smith as he can start looking for bigger challenges now, and we wish full speed recovery to Jimmy Crute.
Also read: UFC 261 Live: Play by Play results, Kamaru Usmav vs Jorge Masvidal 2
UFC 261: Usman vs Masvidal 2 – Preliminary results