The UFC women's flyweight fighter, Andrea Lee finally came back to the winning column after losing three consecutive fights, with her latest win against Antonina Shevchenko at UFC 262.
Lee was an underdog entering into this fight against the sister of UFC women's flyweight champion, Valentina Shevchenko. Before this fight Andrea Lee faced one controversial split decision loss against Lauren Murphy at UFC 247, that's why she didn't want this fight to go to the judges.
In the very second round of the fight, Lee submitted Antonina Shevchenko with triangle armbar submission and scored a victory. Talking about this in her latest interview with MMA Fighting, she says,
"Even though I did get that win against Montana De La Rosa, I was not as focused in that fight, There was still a lot going on behind closed doors that people don't know about. There's always something going on in someone's life."
"But I feel like for the first time I didn't have any of those distractions. I was able to breathe and just focus on my fight. I was able to go and do a training camp in California and Colorado and just kind of getaway and just focus on preparing for what needed to be done. So I really felt that going into that fight."
Andrea Lee continued, "I felt my confidence back, I felt like my skills were sharp again and I just felt like there were no limitations on what I could do in there. I believe that showed. I got to show a well-rounded fighter and I feel great about that."
Andrea Lee wants to stay active now and fight for the title one day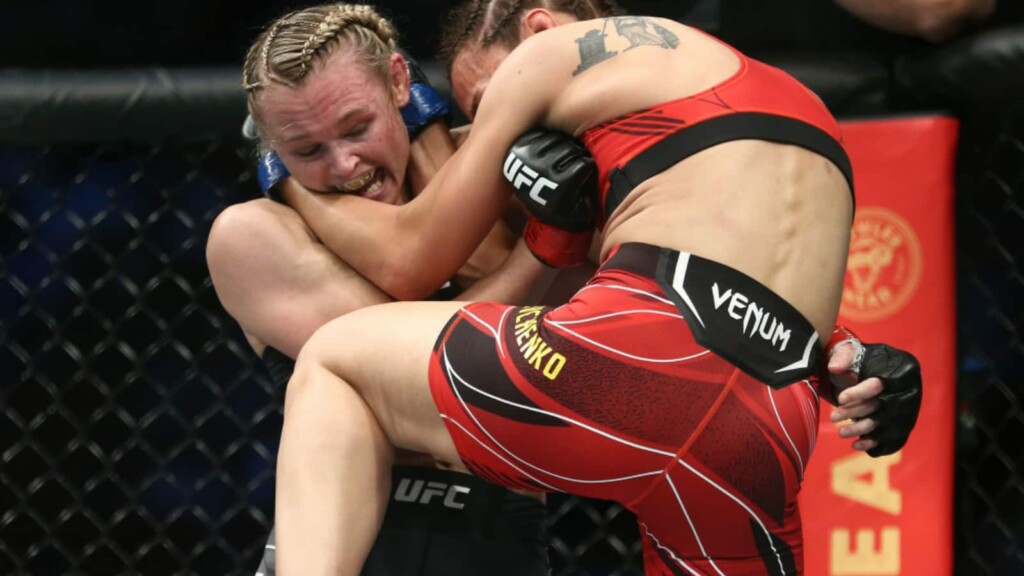 Andrea Lee was under critic's criticism before her win against Antonina Shevchenko and now she is concerned to stay active in the division and fight for the title one day.
She added, "Maybe I'm better prepared for it now, I don't want to necessarily go online and look up where I'm at, where am I ranked now, I don't care about that. I didn't really in the beginning, but people want to let you know where you are."
"I feel like that kind of puts a little unnecessary pressure on top of everything else, so I don't necessarily want to think about that or focus on that."
Lee concluded, "I want to fight, I want to make my way up the rankings, I do, because I want an opportunity to fight for the title, but I don't want it to be in the forefront of my mind. It's not what I want to focus on."
Also Read: UFC 262: Early Prelims and Preliminary card results.