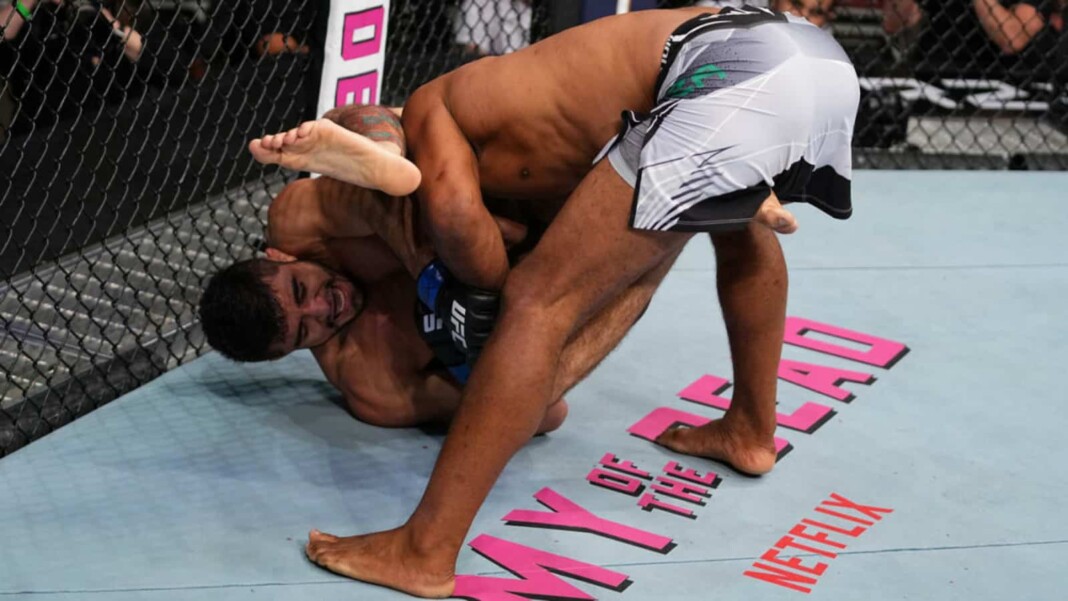 The UFC veteran and one of the best submission grapplers in the world, Ronaldo Souza faced one more elite grappler Andre Muniz in the preliminary card of UFC 262.
This was Souza's first Octagon appearance of 2021 and it didn't go completely as he planned. In the very first round of the fight, Muniz applied an armbar on him and broke his right arm.
The sound of his arm breaking was so loud that even the ringside commentators heard it. After this referee immediately jumped in to stop the fight and declare Andre Muniz the winner at UFC 262.
Ronaldo Souza was immediately taken to the hospital after this incident and with his Instagram post, he gave an update, that he'll be undergoing surgery before going back to Brazil.
Souza says, "Hey what's up, everybody? I'm at the hospital right now. I broke my arm and I have my surgery tomorrow. Thanks, UFC for all the support, and thanks to everyone for rooting for me. I think everything's going to be fine, thank you,"
This was Ronaldo Souza's fourth consecutive loss but still, it is going to be interesting to see what will happen with him next. Souza holds victories over three former UFC champions Chris Weidman, Robbie Lawler, and Vitor Belfort.
He can be given one more shot or it won't be shocking to see if UFC releases him out of the contract.
Andre Muniz says this was the only way to stop Ronaldo Souza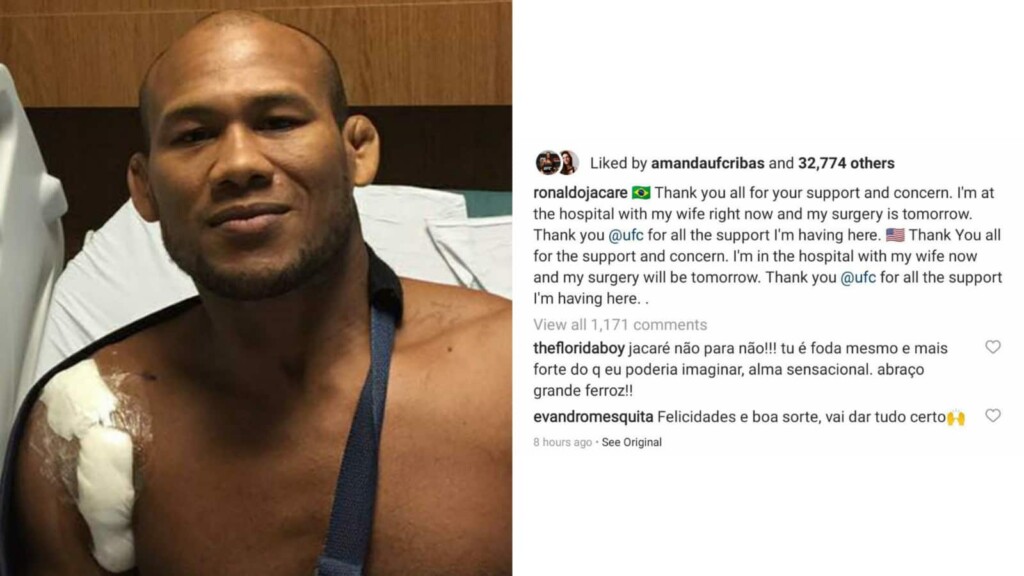 The UFC Middleweight fighter Andre Muniz who broke Ronaldo Souza's hand at UFC 262 knew there was only one way to stop 'Jackare' with jiu-jitsu and that's what he did.
In the post-fight press conference, Munoz says, "Since I know him very well, I knew that it had to go like this if I had a choke or a submission, he was going to go unconscious or I would have to break his arm."
"I forced the armbar, and I didn't think his arm was going to break, but it happened. I wish him the best, and I hope he comes back fast. Best wishes to him in his recovery."
Also Read: UFC 262: Early Prelims and Preliminary card results.