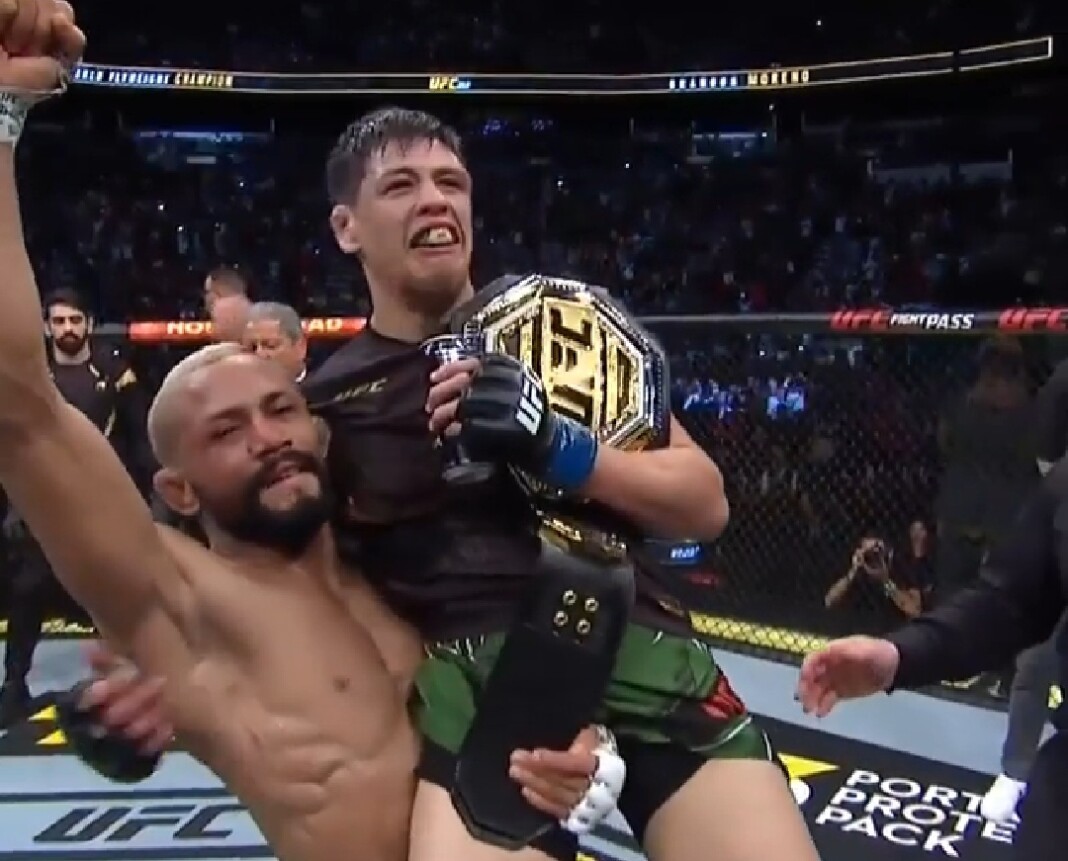 UFC 263 co-main event featured flyweight champion Deiveson Figueiredo take on the challenger Brandon Moreno from Mexico. The pair are coming off their bloodbath at UFC 256, which saw both the fighters go in hard. The fight ended in a majority draw, after Figueiredo was deducted a point due to a groin strike.
Figueiredo had also hinted at moving to the bantamweight division if he sees of Moreno.
Round 1:
Leg kick from Brandon Moreno. Another leg kick from Moreno followed. Moreno looked very aggressive. Moreno then caught him with a left hand. Nasty left hook to the body from Figueiredo. They traded leg kicks. Figueiredo stepped in with an elbow. A good combo from Moreno landed. Moreno dropped Figueiredo with a clean punch. With Figueiredo grounded Moreno tried to inflict damage. Both got back up then. Clean body kick from Moreno. 10-9 Moreno
Brandon Moreno puts on a clinic!
Round 2:
Moreno hurt Figueiredo again with a jab. But Figueiredo responded with a takedown. A lot of ground control time from Figueiredo. After almost 90 seconds they got back up. Moreno then tried his version of ground and pound, with significant ground control. A few elbows from Figueiredo in a grounded position. 10-9 Moreno
Round 3:
Huge takedown from Brandon Moreno and then he choked Figueiredo. Moreno once again tightened the hold on his rear-naked choke, and Deiveson Figueiredo tapped. A new champ in town!!
Winner: Brandon Moreno def. Deiveson Figueiredo via. submission (rear-naked choke)
Also Read : UFC 263 Weigh ins: Israel Adesanya comes in at 183.5lbs, underweight again!
Also Read : UFC 263 weigh ins: Deiveson Figueiredo makes weight with 40 seconds on the clock