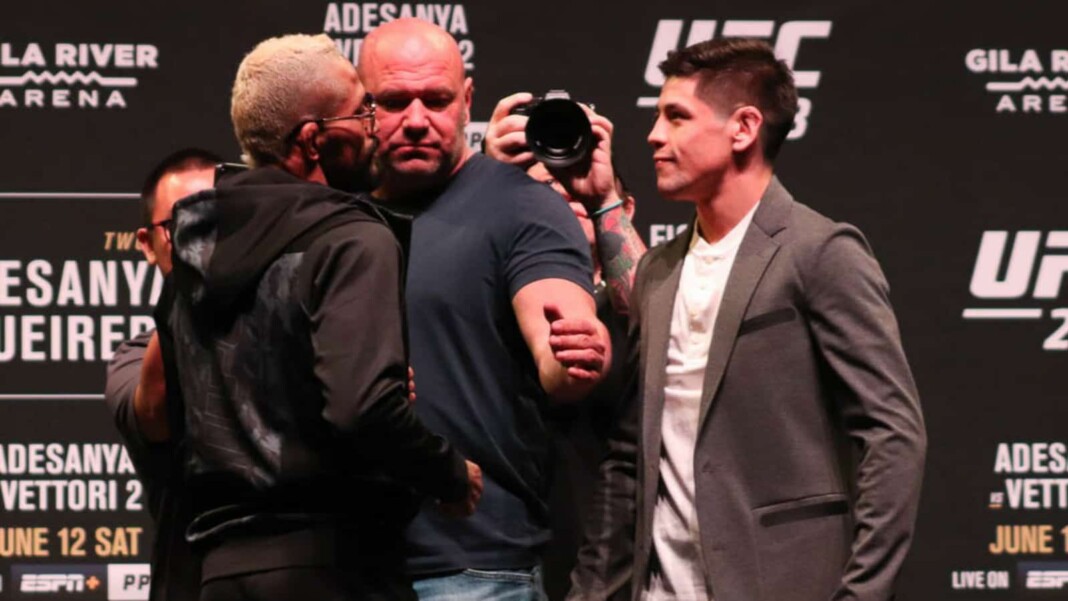 The UFC Flyweight belt is at stake at UFC 263 as Brandon Moreno gets another opportunity to get a shot at the title against champion Deiveson Figueiredo.
Both the fighters have already met before and the result of the fight did not please either of them. In 2020, at UFC 256 Deiveson Figueiredo and Brandon Moreno went head to head and fought all five rounds only for the judges to call it a draw. Both the fighters are heading into UFC 263 to make sure they don't need the judge's help this time. In the build-up to the fight, there have been interesting trash talks from both fighters and Deiveson has accused the Mexican of talking too much.
Moreno would beg to differ and he's confused why Figueiredo would say that. "He's trying to make some narrative in his mind, maybe to keep focus and to be concentrated," Moreno said. "If that works for him, it's fine for me. I don't care. I just want to be the next flyweight champion, and that's the most important thing in my career – for my Mexican people, for me, my family, and for everyone," Moreno said in the pre-fight press conference.
Brandon Moreno is ready to put on a show this weekend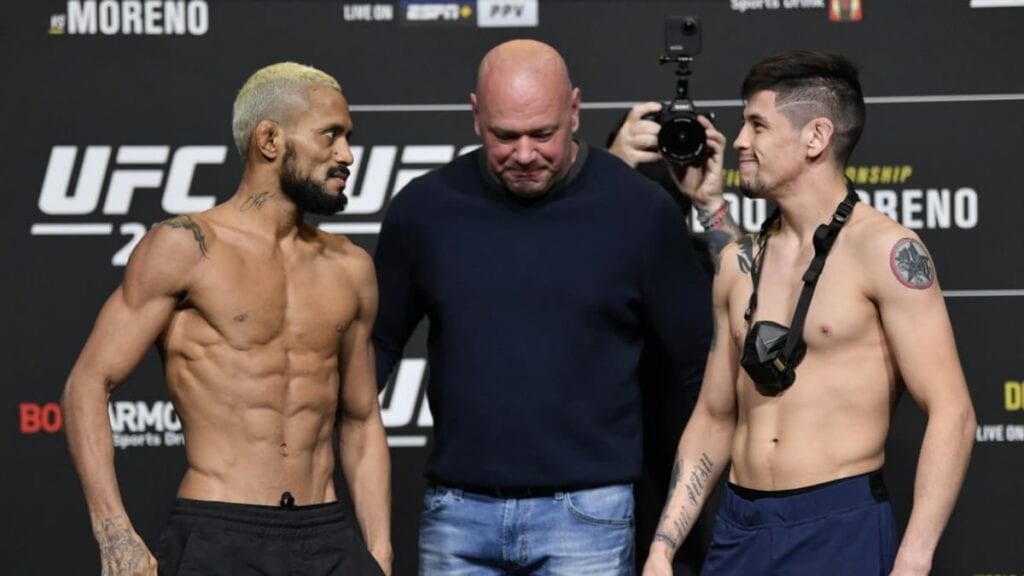 Brandon Moreno believes that he should not have to take orders from anyone for him to speak his mind and will continue to do that. "I speak too much because I have my own voice, and I'm not a puppet of anybody. That's why I talk too much," Moreno said. "I was very honest with myself of what I thought of the fight. The guy tried to knock me out in the first fight, and then he tried to make excuses and that's fine. There's no problem. I'm ready."
Meanwhile, his opponent has promised that he will be knocking out Moreno for sure. The Brazilian champion is determined to put on a show for the audience tomorrow. The fight can be streamed on the pay-per-view of ESPN+ in the co-main event. "I'm a showman and I'm going to put on a show for you guys and knock him out," Figueiredo said. "I'm going to put on a show and make you guys love me."
Also read: "Leon Edwards is literally worthless," Colby Covington rules out Leon from the title shot for picking easy fights