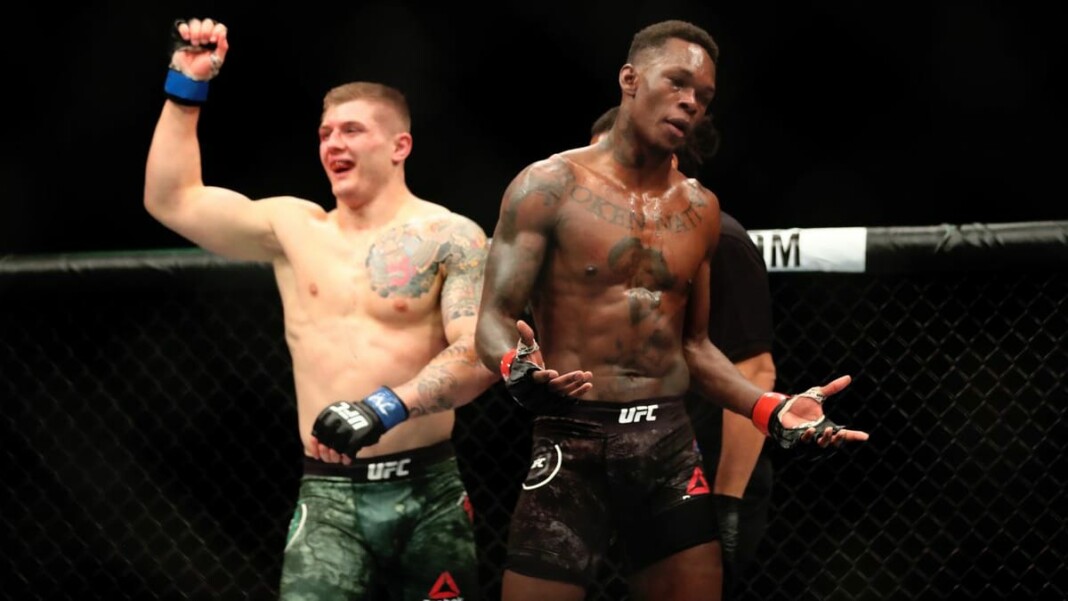 Tomorrow, the world will witness one of the most anticipated UFC matchups between Israel Adesanya and Marvin Vettori. UFC 263 hosts both these amazing middleweights in the main event. Will we see a result different from the first fight?
This rematch has been in the making for almost three years now ever since Israel Adesanya beat Marvin Vettori at UFC on Fox 29, on 15th April 2018. The Last Stylebender beat Vettori via a split decision in one of the most intense fights ever. Both the fighters were not as big as they are right now, be it popularity-wise or skill. Izzy is used to walking through his opponents, but Marvin was a different breed.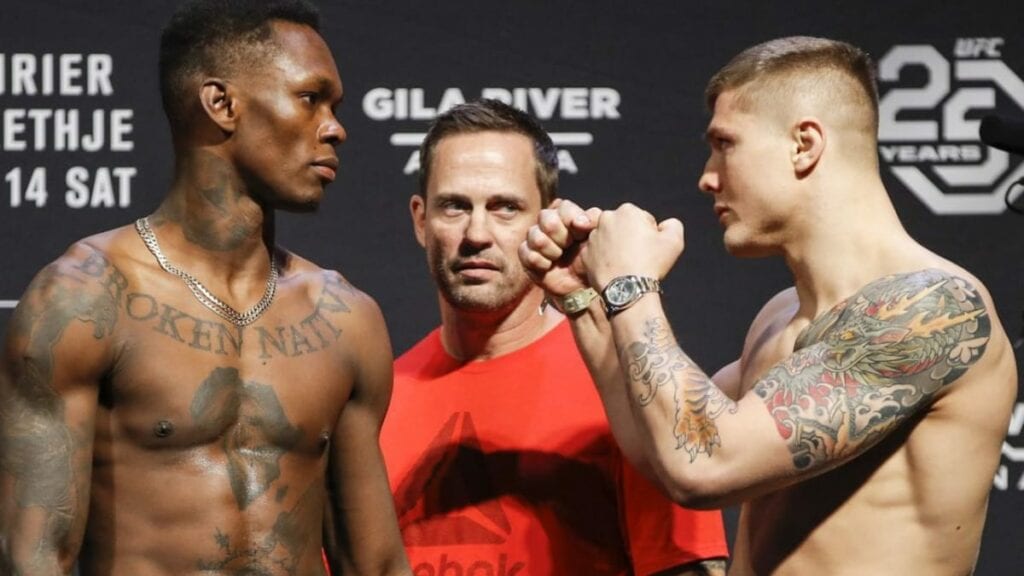 If there's one fighter that stands out in giving the champion a tough time, it is Vettori. The Italian is here to avenge his loss and is restless to get into the octagon. Adesanya vs Vettori 1 was the closest Izzy has come to losing in the Middleweight division. As far as Vettori's concerned, he has not lost a single fight in the octagon since Israel. We all know that Vettori will walk into UFC 263 as the underdog, but can he change the Middleweight division by beating The Last Stylebender?
Reasons why Israel Adesanya might fail against Marvin Vettori
Marvin Vettori's incredible grappling skills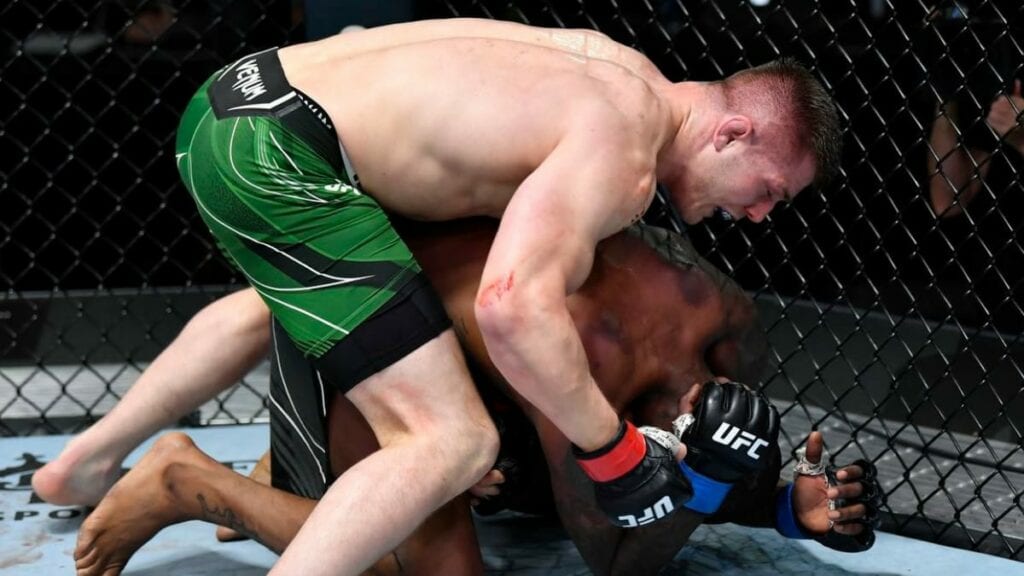 Marvin Vettori is one of the very few fighters that managed to keep Adesanya quiet inside the octagon. If we rewind to the first meeting of the two fighters in 2018, all of the Italian's success came from his ability to take the Nigerian down and dominate him on the canvas. If Vettori was that great of a takedown artist then, we best believe the man has improved his skills magnanimously.
If the takedowns didn't convince you enough, you can travel back to UFC 259, when the Middleweight champion went out on an ambitious bout against the light heavyweight champion Jan Blachowicz. It is fair to say that Izzy was completely dominated the entire fight with takedowns and grappling. The Polish Power barely had to use any power from his punches while he wrapped Adesanya on the ground and handed him his first-ever defeat in his career.
Israel Adesanya's size and Marvin's powerful chin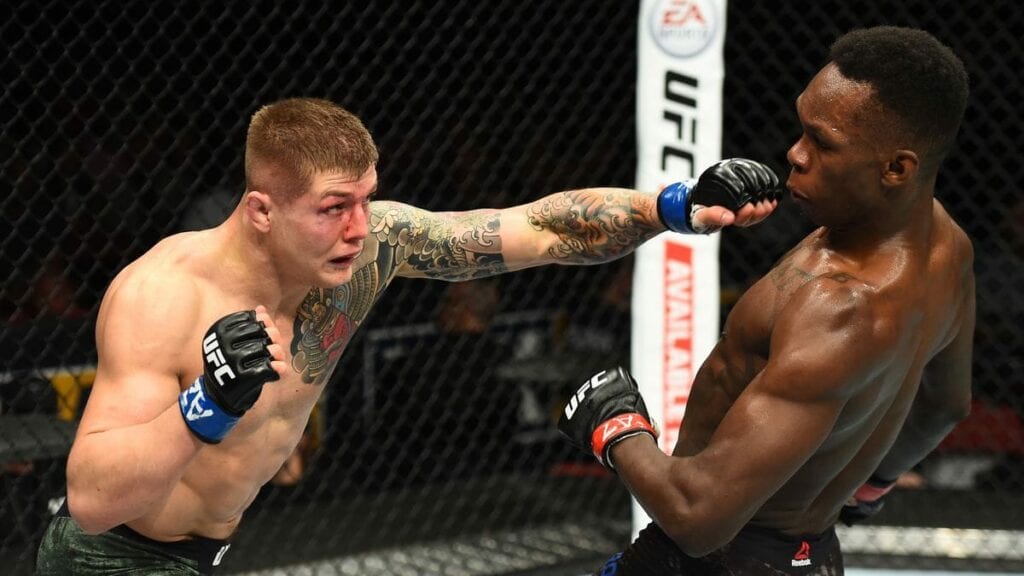 Weigh-ins aren't the best part of Israel Adesanya's job. The fighter is known to be underweight than his opponents, but his precision and swiftness inside the octagon have always compensated for his lack of meat on the body. But that was until he went up against Jan Blachowicz, where his body showed the downside of being less in volume than the opponent. Once again Israel Adesanya was underweight at UFC 263 today in the weigh-ins. This might turn out to be worse given Marvin's takedowns and his size compared to Izzy.
The other factor that might play in handy for Vettori is his ability to absorb punches and big blows. He has a chin of iron and can minimize the damage of a big jab or strong punch. Adesanya is known to clip his opponents with his jabs and punches and Marvin might take it like a champ. To support this argument, there is also the fact that "The Dream" has never been knocked out in his entire professional career.
Do you agree with this article? Who do you think will win tomorrow?
Also read: "There's nobody I'd ever like to beat up more," Marvin Vettori is raged after Israel Adesanya "fakeness" at UFC 263