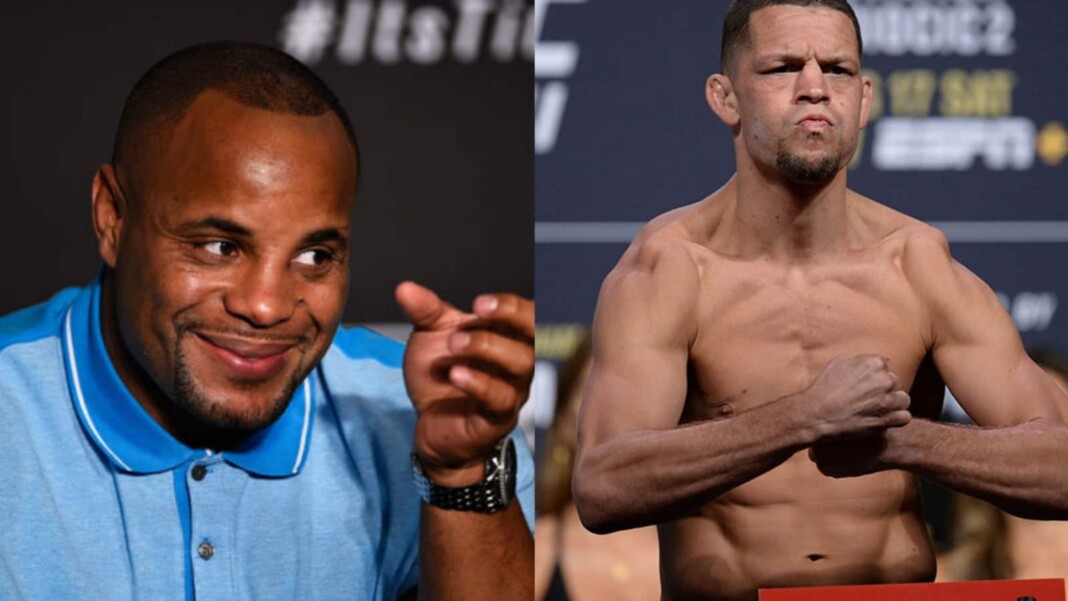 You can't get the world of MMA talking about the third fight in the main card unless your name is Nate Diaz. In a fight card where there are two title fights, Nate Diaz vs Leon Edwards is the most talked about fight in the card and we all know why it is pulling this kind of attention.
Recently former two-division champion, MMA analyst Daniel Cormier summarised his thoughts about the fight card this weekend. In his show, DC & Helwani with ESPN reporter Ariel Helwani, they spoke about the most anticipated fight on the card between the Stockton fighter and the fighter from Britain. Though Daniel Cormier believes Leon Edwards is a favorite to win this fight, he does not want to rule out Nate Diaz and his skills.
"Nate Diaz is an absolute star. He's the guy that you buy the tickets for," said DC on the superstar. "Forget star. I think there are very few superstars in this game; he is a superstar. He is must-see TV no matter who he's fighting, no matter where on the card," added Ariel Helwani resonating what champ-champ said. And there is no denying that we can see massive numbers in pay-per-views on UFC 263.
Daniel Cormier thinks Nate Diaz might use cardio as a weapon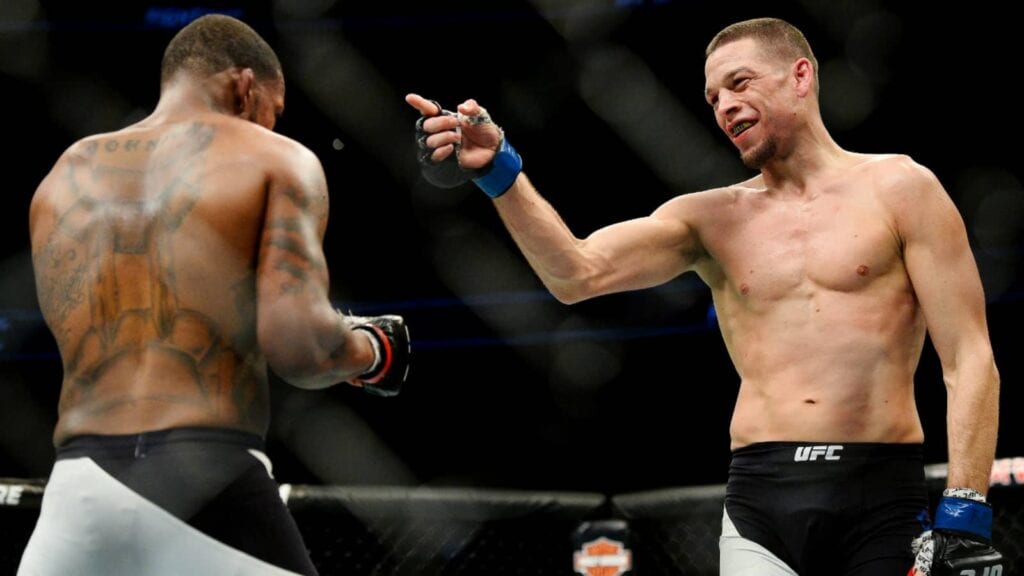 This is the first time that the UFC fans will be seeing a five round fight for a non-title bout. While most might still side Leon Edwards for the win. DC believes that Nate Diaz might use the five-rounds to his advantage due to his amazing cardio. We have seen it in the past that Nate has looked a little shaky in the first two rounds and then he bounces back. Cormier thinks so too.
"He has a chance but it's very difficult. This is about as tough a fight Nathan Diaz could've taken in the form of Leon Edwards. Jorge Masvidal was piecing up Nate and Edwards is a better striker than Masvidal," Daniel said. "Nate will look to use his cardio as a weapon but he will have to withstand the earlier portion of the fight and all the scar tissue, if he takes too much damage then the referees will have to take a decision similar to Maddison Square garden."
The UFC 263 fight card also includes Israel Adesanya vs Marvin Vettori 2 and Deiveson Figueiredo vs Brandon Moreno 2 in its main and co-main event respectively.
Also read: "I didn't see it as a draw," Who won Deiveson Figueiredo vs Brandon Moreno 1?