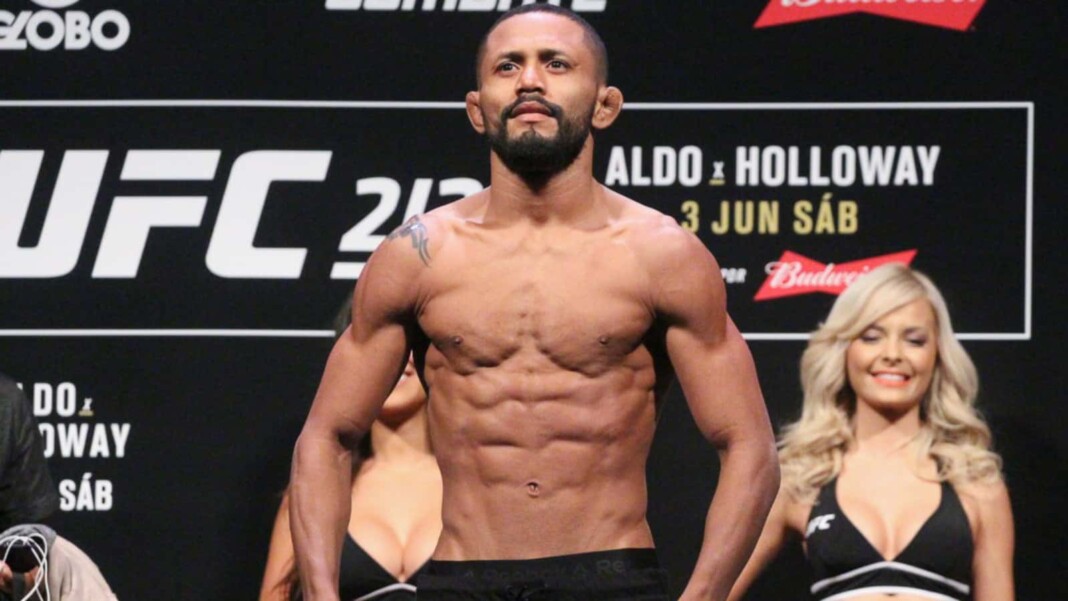 It is countdown before two of UFC's flyweight division big shots take on each other for the second time. Deiveson Figueiredo is coming to finish his business once and for all against former opponent Brandon Moreno.
Deiveson Figueiredo will be taking on Moreno to run things back in the UFC 263 co-main event on Saturday at Gila River Arena in Glendale, Arizona. The main card is on pay-per-view. Last time the two giants met, the decision was left to the hands of the judges but this time Deiveson vows to take care of things himself. Both the fighters previously met at UFC 256 in the man event and the judges decided to go for a majority draw as decision.
Deiveson Figueiredo was coming off a successful title defense against Alex Perez at UFC 255 and in just two weeks he accepted to defend his title again versus the Mexican flyweight title contender. Figueiredo does not agree with the judges' decision from the first title bout. "I didn't see it as a draw," Figueiredo told MMA Junkie. That fight was awarded "The Fight of The Night" after a stunning fighting display for five rounds.
Deiveson Figueiredo will knock Brandon Moreno out at UFC 263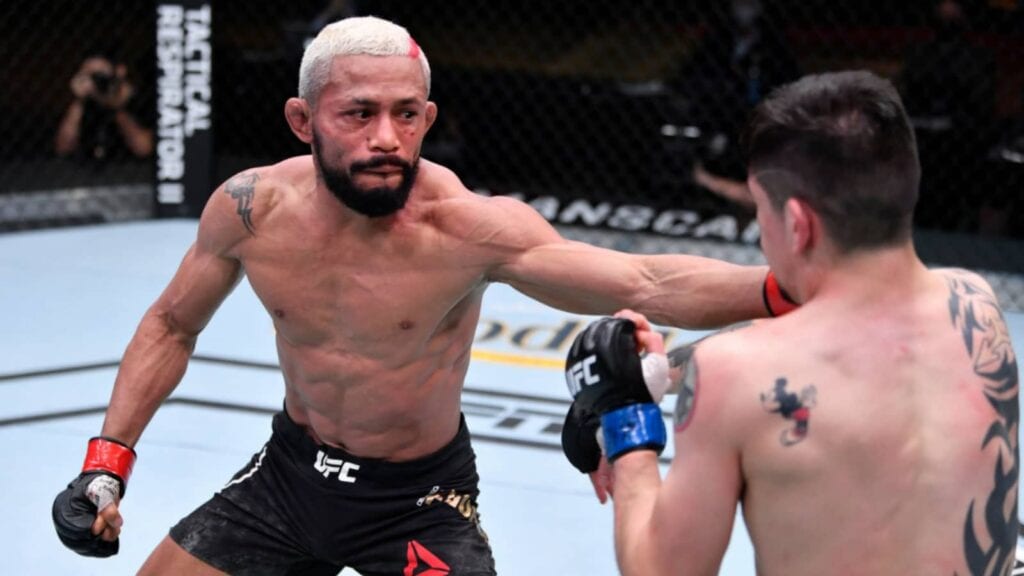 Deiveson Figueiredo wasn't a hundred percent when he came into the fight against Brandon the first time but still put out a stunning display. "I won that fight, despite everything that happened. From Friday to Saturday, I had an intestinal illness. I didn't sleep at all. I went to the hospital twice. The second time I went to the hospital, I checked in at 8 p.m. I was released at 4 a.m. It was a painful ordeal. Even though I was sick, I won that fight," Deiveson said.
But the champion guarantees that now he is 100 percent fit, there will be no chance for the Mexican to walk out of the octagon. "Now that I'm healthy, I'll show the real me," Figueiredo said. "I'm confident I'll knock Brandon out. This second time around, I'll be able to show how much I've evolved. I had a complete training camp – almost four months. We studied him very well. I'm going to show him that I'm the true owner of the championship belt."
Also read: "I'm training for a short fight," Deiveson Figueiredo vows to knock out Brandon Moreno within the first 2 rounds