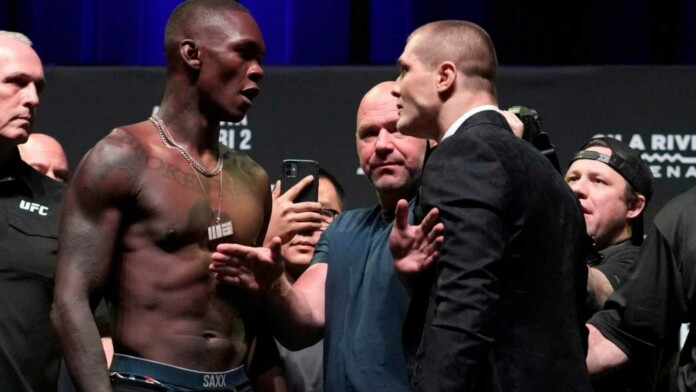 Israel Adesanya and Marvin Vettori will be meeting each other once again after 3 years and things haven't started out very friendly. UFC 263 pre-fight press conference saw both the middleweight fighters be hostile towards each other.
Israel Adesanya is set to make a return to his natural weight class after a failed attempt at acquiring another title at the light heavyweight division. Israel went against Jan Blachowicz who beat Izzy via decision. At UFC 263 it will be a rematch between Izzy and his old rival Marvin Vettori. Izzy is coming from his first MMA loss and Vettori made sure to establish that in the press conference. Back in 2018, Vettori lost to Adesanya vs decision, a fight that was very close.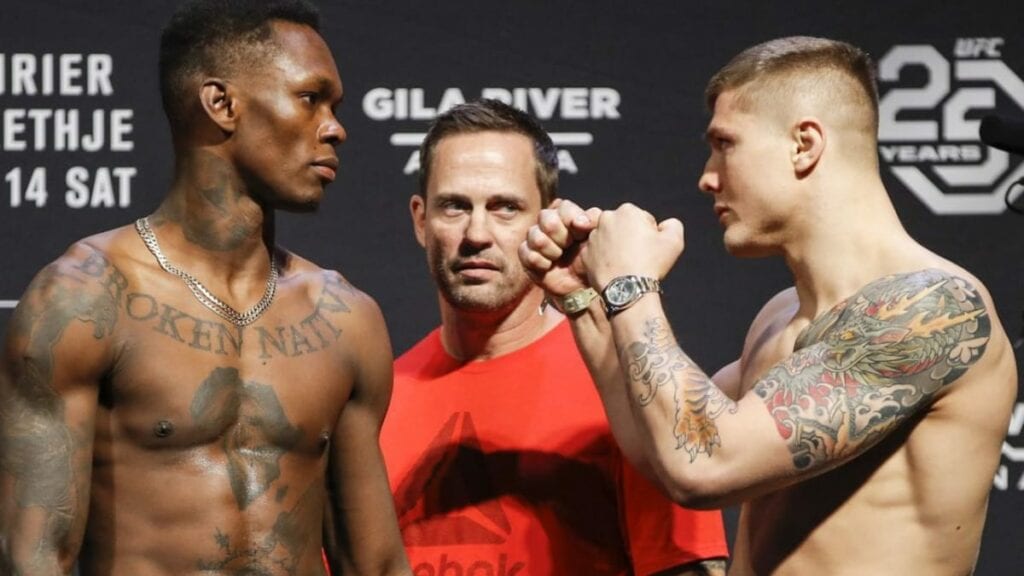 "I am a man – I step up even if I lost. Even if I lost, I take it and I accept it and I move on — unlike him. He holds onto that loss to me like it's the biggest win of his career," Adesanya said in front of a raucous crowd in Phoenix. "He's telling himself a story to convince himself of bullsh*t because his whole character is bullsh*t and he just believes in his own bullsh*t," said Vettori. "That's what it is. It's fake to the fullest."
"Well, I'll tell you this thing: This weekend you won't need the judges. We got (dissenting judge) Chris Lee out of there, but this weekend you won't need the judges," Adesanya replied. "I can tell you the same," Vettori responded.
"You look like the f*cking orc from 'Lord of the Rings'," said Israel Adesanya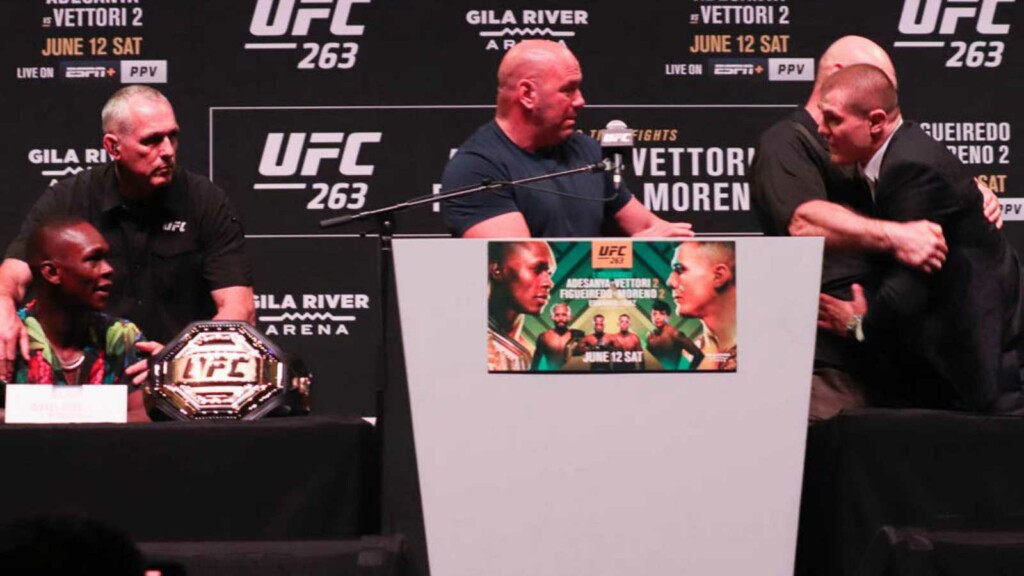 The trash-talking did not stop at just the opponent's fighting careers. Things escalated and they also went at each other's appearance. "You can't even understand the mumbling he's saying. Doesn't he look like that (character) from 'The Goonies'?" Adesanya said at one point. "What, because you think you look good? You look like a f*cking bum! Look at how you look. Look at how you dress," Vettori enraged at Adesanya.
"Look at how you look!" Adesanya responded. "You look like the f*cking orc from 'Lord of the Rings'. I'll f*cking smash you with my shins, throw bows at your face, and make you f*cking even uglier than you are," replied The Last Stylebender angrily. It is safe to say that these two are dying to get into that octagon and rip each others head. It has been a minute since the UFC fans got a press conference this heated ahead of a fight.
Also read: "He looked petrified," Israel Adesanya describes Marvin Vettori altercation ahead of UFC 263: What went down in the hotel lobby?