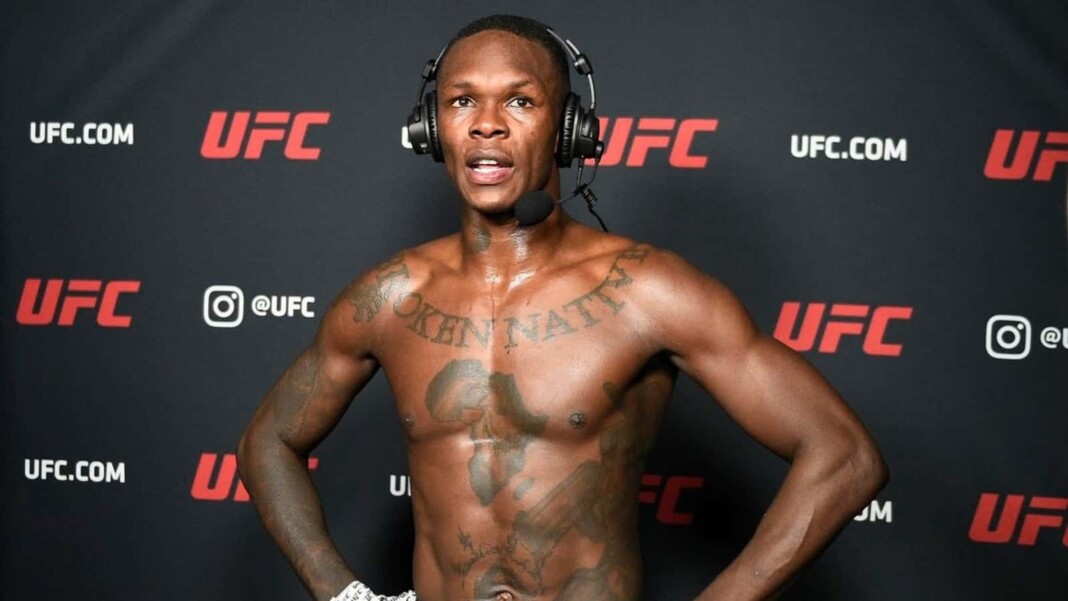 "The Last Style Bender" Israel Adesanya is the UFC's middleweight king and he is undefeated in the division. He is going to defend his belt against "The Italian Dream" Marvin Vettori in a rematch at UFC 263. Izzy is one of the most active fighters on the roster right now, and he hinted at a similar route Khabib Nurmagomedov took when he said that he isn't planning to fight for long.
Izzy will compete in his 11th UFC after joining the promotion in February 2018, in a recent interview with Jeff Sainlar, Adesanya explained why he wants to compete as soon as he can.
He said, "Coz I don't have long in this game. I want to fight as much as I can, while I still can, you never know. I've fought over a hundred fights in my career. So, yeah, I realize, even though I look young and I am kind of like in the stride of my prime right now, I still feel I wanna leave the game before the game leaves me. So yeah, while I'm here, while I'm hot, while I'm fresh, stay fighting. I just don't want to sit down," Israel Adesanya said.
Many great MMA fighters have severely hurt their legacy by staying in the sport for too long like Anderson Silva, Donald Cerrone, etc. However, fighters like Georges St-Pierre, Khabib, Henry Cejudo have retired and top, and Izzy is looking to do the same.
Israel Adesanya promised Marvin Vettori that he will finish him this time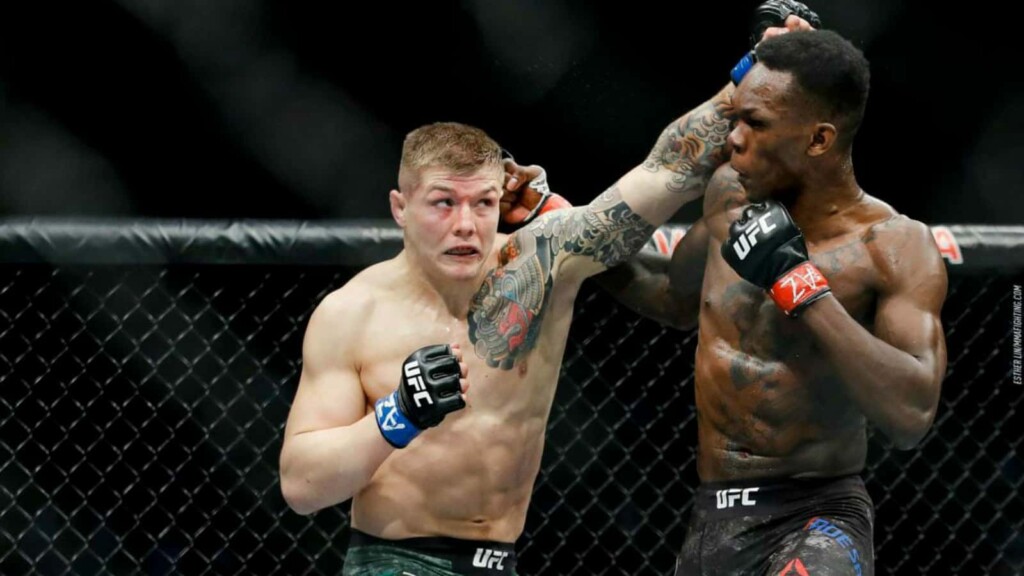 Vettori lost the previous fight against Adesanya via split decision, and he believes he won that one, Izzy finds it funny how he's holding onto that loss more than his best victories, and in an interview with Michael Bisping, he promised him that he will finish him this time.
He said, "This time I'm gonna finish the job, last time you had hope…you had hope because one dumb judge gave you that f*king fight, when everyone else saw you lost that fight, so this time I'm gonna make sure that I finish the job so you'll have no doubt, you're gonna look at me and realize that its over you can't beat me, there's nothing you can do."
Also read: In-Depth Analysis: Who actually won Israel Adesanya vs Marvin Vettori fight?