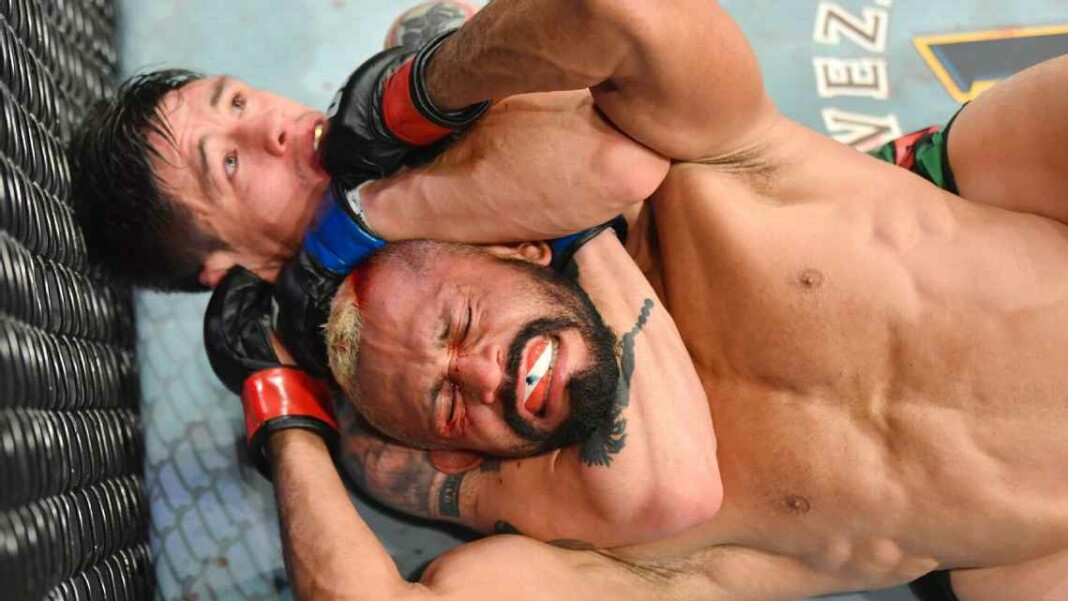 Brandon Moreno puts the world in awe as he becomes UFC's first Mexican-born champion at UFC 263. Moreno submitted Deiveson Figueiredo in co-main event to become the new UFC flyweight champion.
If there was anyone that was determined to change his life for good, it was Brandon Moreno. The Mexican-born fighter took his rematch against the Brazilian, Deiveson Figueiredo with full seriousness and kept his word. Moreno promised that he'd be the champion after UFC 263. Moreno and Figueiredo met previously and the fight ended in a majority draw at UFC 256. Today he submitted by choke in the third round to create history. UFC fighters and stars could not control their emotions as they witnessed this moment of history. Read to know how their Twitter reactions were.
Fighters react to Brandon Moreno becoming the first Mexican champion in UFC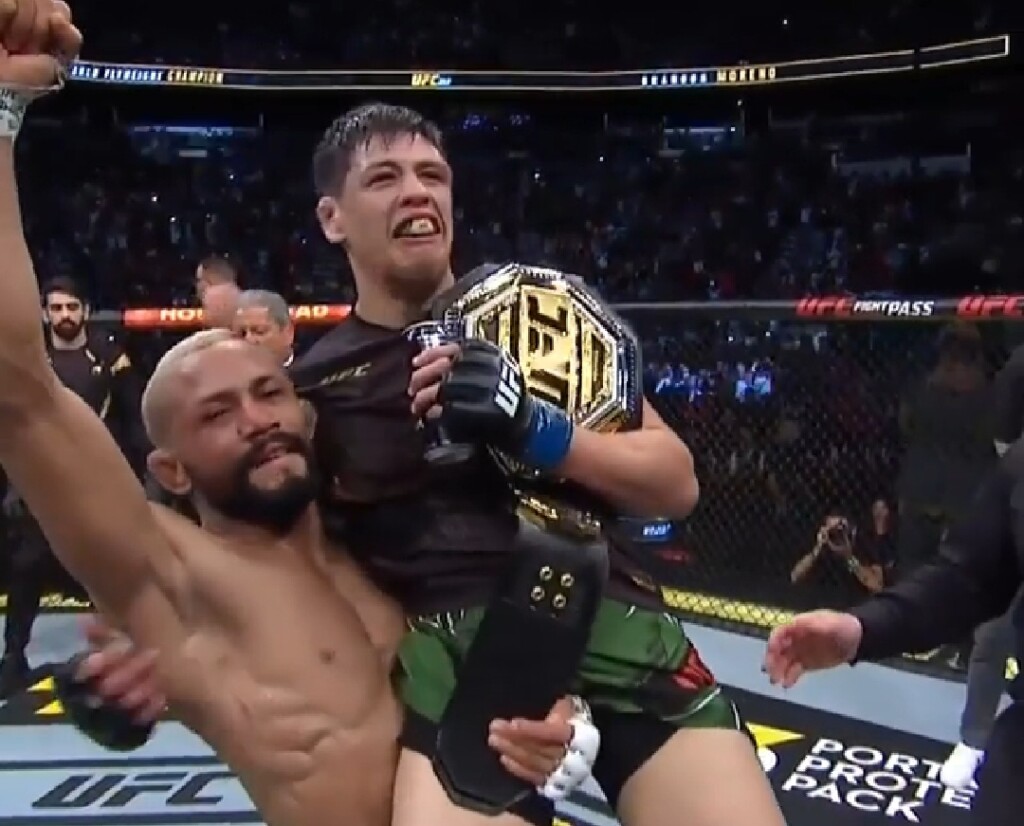 UFC Superstar Jon Jones congratulated Mexico and commended them for having a champion of their own.
El Cucy of all people surprised the MMA fans as he congratulated Moreno for his historical moment. Tony Ferguson wrote, "Good Job Kid!!!" That's one hell of a validation coming from Tony himself.
The former featherweight champion Max Holloway aka "Blessed" was in awe of Moreno as he too reacted on Twitter.
The scariest man on the planet, Francis Ngannou demands respect for Brandon after what he has accomplished. "Put some respect on BABY ASSASSIN. What a ride!! This kid deserve it everything," he wrote on twitter. Ngannou pretty much spoke for majority of the fans.
Another big man that showed love was Jan Blachowicz. The Polish Power shouted out Mexico after the victory.
Superstars like Jorge Masvidal, Daniel Cormier shout out Mexico and gave respect to the country and their fighter who just became champion.
"WOW the assassin baby did it!!! Amazing performance. You got another champion. And wow Brandon the club that you have joined is amazing," wrote DC on Twitter.
Some of the other superstars were Chael Sonnen, Cody Garbrandt, and Michael Bisping.
Also read: UFC 263 Nate Diaz vs Leon Edwards Twitter reactions; Aljamain Sterling, Francis Ngannou, Daniel Cormier, and other UFC aces are left in awe after a spectacular fight