'The Notorious' Conor McGregor and 'The Diamond' Dustin Poirier will be competing in a five-round main event at T Mobile Arena in Las Vegas at UFC 264 to put an end to this rivalry in the trilogy for the ages.
This epic rematch is just a week away and UFC superstars are weighing in their prediction for the fight at UFC 264. The number one ranked UFC Welterweight contender, Colby Covington is leaning towards his former teammate Dustin Poirier to win this rematch.
In his latest interview with MMA Fighting, Covington says, "Yeah, he'll probably beat Conor again, But, I mean, what is that saying? You're beating a guy that has no motivation left in the sport. And I love Conor."
"He's had a great career, done great things in the sport, but you're time's up, too. It's obvious that you're not training every day, it's obvious you're not working on your craft, it's obvious you're working on other business deals to line your pockets and pad your bank account."
Covington added, "It's just not the same hungry Conor from a couple of years ago. It's a different Conor towards the end of his journey and it's not saying much to beat him anymore."
Michael Bisping is also leaning towards Dustin Poirier to win this trilogy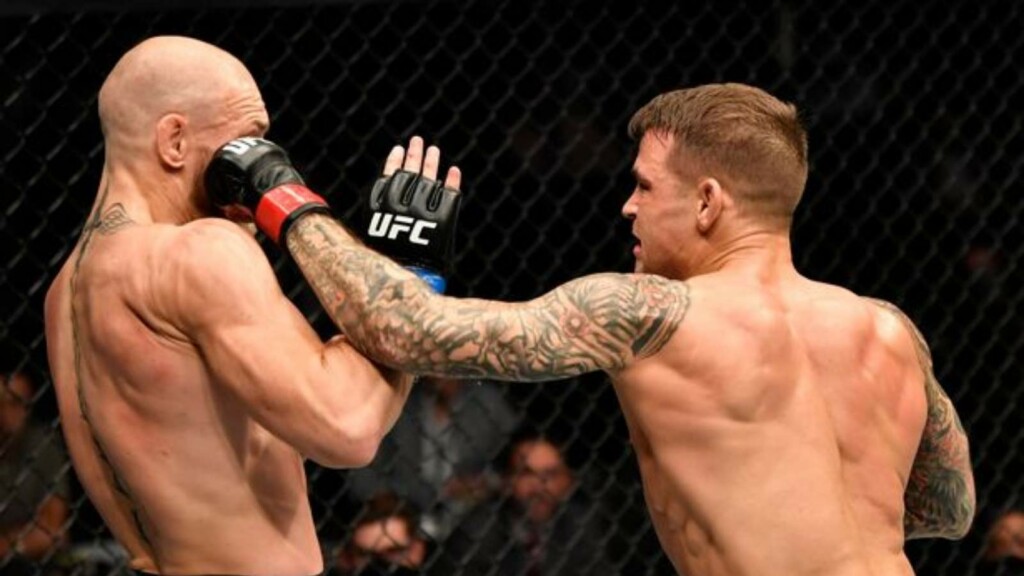 The former UFC Middleweight champion and current in-ring commentator of UFC, Michael Bisping holds utmost respect towards Conor McGregor but he is also leaning towards Dustin Poirier to win this trilogy.
In his latest interview with Helen Yee, Bisping says, "Well I think… I mean to answer the question 'who do you think it favors', I would have to say that is favors Dustin Poirier. The reason I say that is because they just fought, and Dustin just knocked Conor out."
"Of course coming into this they are 1 a piece, but when Conor knocked out Dustin that was a long time ago. It was at 145lbs of course, so the ability to take a shot for Dustin is a little more improved. We saw he took the shots against Conor McGregor the last time."  
Also Read: "I'm making five to ten times to fight Conor again," Dustin Poirier reveals he picked Conor McGregor over the title fight just for the money.