The most anticipated trilogy match between two of the best lightweights on this planet "The Notorious" Conor McGregor and Dustin "The Diamond" Poirier is just a week away, and it would be interesting to see who will get the final laugh at UFC 264. In their rematch at UFC 257, Conor behaved uncharacteristically respectfully towards Dustin, and as soon as he lost the fight, he announced that he will drop this nice guy persona, and after that, there has been a lot of back and forth between these two.
Conor recently hosted a live stream where he talked about many things, he answered many questions from the fans, including one from Justin Bieber who showed his support towards the Irish star after his last fight. Conor addressed this, and said, "Justin, I love you bro, I'll tell you I appreciate that message from the last fight. That meant a hell of a lot to me, it really, truly did."
Many people accused Conor of avoiding the wrestling aspect of the game, Conor recently tweeted, "First one to shoot is a dusty bi*ch," to which Dustin replied, "How about first one to get taken down is a dusty b*tch. This is mixed martial arts. Put it all together."
Now Conor has indirectly sent a message to Dustin, telling him that he's ready to compete where ever the fight goes, he said, "I've been busy flat out putting the work in. Full focus, fully immersed in mixed martial arts, it's been nothing but mixed martial arts. So I'm ready to put on a show."
"The body is getting ready now," Conor McGregor reveals that he has put in the work and everything's coming together now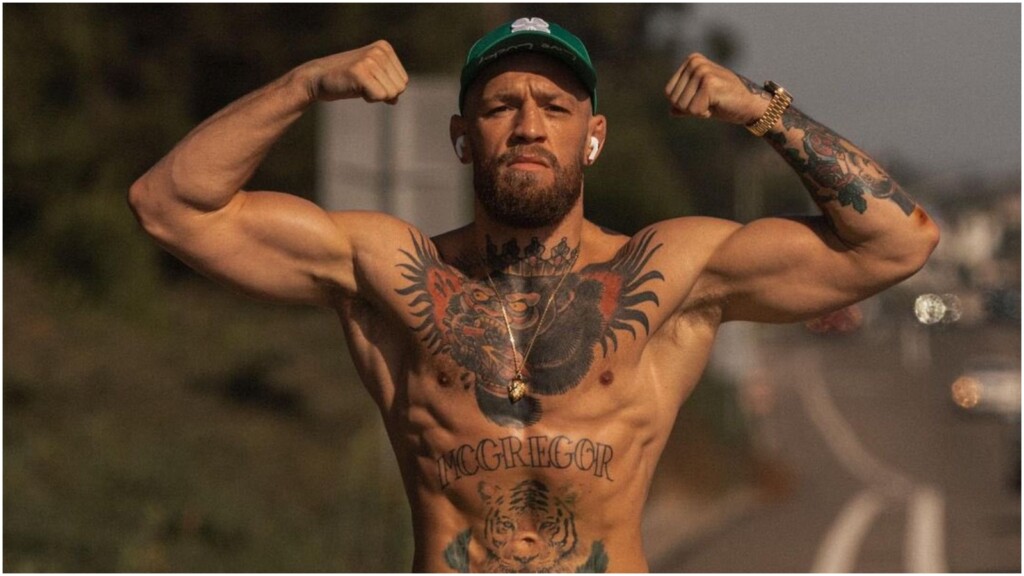 McGregor revealed that he will arrive in Legas on a private jet on Wednesday, the press conference for UFC 264 is on Thursday, so that will wind up the long and hard training camp.
He believes everything is coming together, he said, "I've been doing single sessions the last week or so. We've halved the work the last week or so. So, the body is getting ready now. I still sparred, I still grappled heavy, still done tough training. And I suppose the cycling is like a second session as well, so…. I've been almost getting three sessions a day."
"I've been cycling to the gym, getting my training in, and then going home and then going back to the gym again. So that's essentially three sessions a day I've been doing."
Also read: "I'm making five to ten times to fight Conor again," Dustin Poirier reveals he picked Conor McGregor over the title fight just for the money