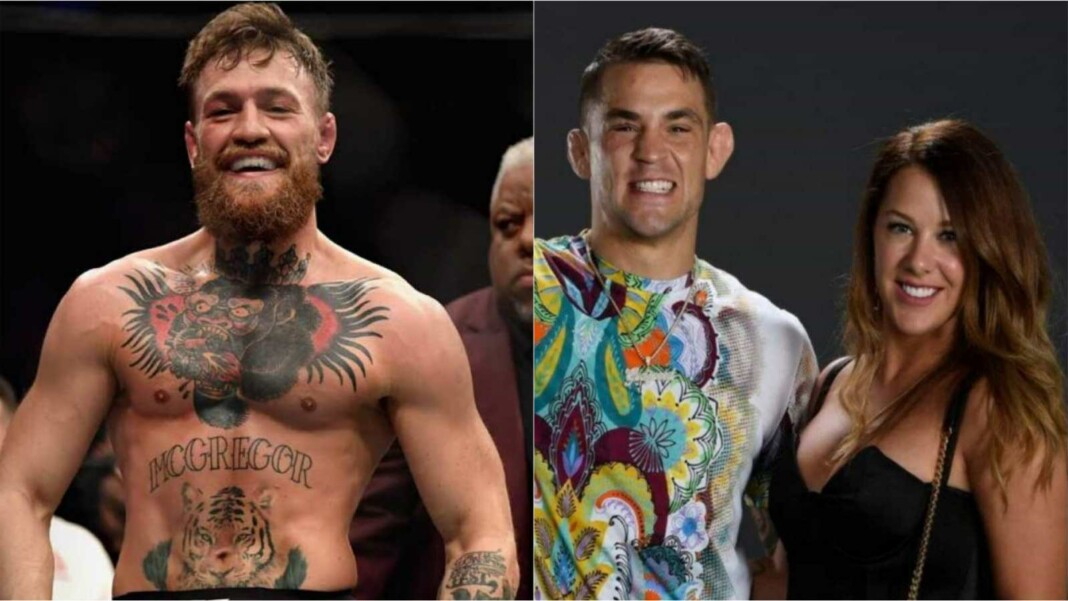 Conor McGregor and Dustin Poirier are set to face each other in a rubber match at UFC 264. In the last encounter at UFC 257, both of them were extremely respectful towards each other, and it was really uncharacteristic for Conor. But this time the Irishman isn't holding back anytime this time.
The press conference for UFC 264 just went down, and it didn't disappoint. It really looked like the old Conor was back, he was talking trash towards Dustin the whole time around, and he was really on top of his game this time.
Recently Conor shared a screenshot of Dustin's wife's dm request, Dustin however claimed that this was not real but fabricated, he said his wife and him were laughing about this and it doesn't affect him. After the press conference took place, Dustin Tweeted, "Your trash talk is as thin as your hair these days! See ya soon champ champ."
Conor replied to this with an extremely personal and humiliating remark, he wrote, "Your wife wants to see the hair around my d**k and balls bro. See what that's like. It's real the message request mate, no trash talk. Man to man, it's fucked up! I seen your interview with Mike you think it was fake. It's not. Have a think on it in the sauna anyway."
"He's a corpse, a dead body," Conor McGregor has a strong message for Dustin Poirier before UFC 264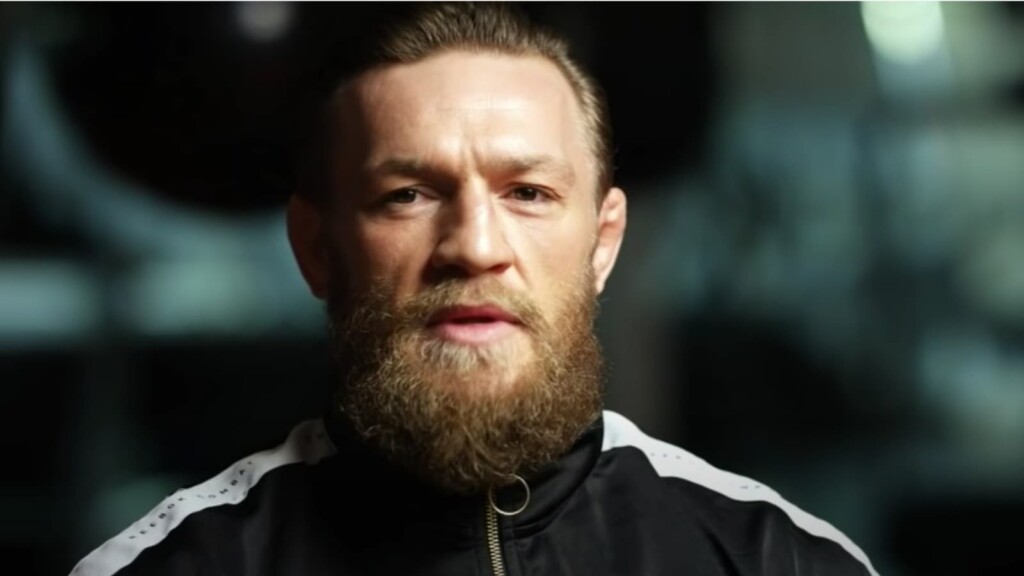 In a recent interview, Conor spoke about his last fight against Dustin and the adjustments he made moving into this trilogy match. He believes he has put in enough work and made a bold prediction this time around, he said, "He's a corpse, a dead body, a blank face that's going to get his ass whooped and taken out on a stretcher." Even the UFC president Dana White thinks Conor is really focused this time, and he is taking this fight seriously, White believes he really does feel like the old Conor.
In the same interview, Conor added, "We are just focused on mixed martial arts, first of all. It was an 85 percent camp for boxing, for Manny Pacquiao, that's how the fight came about. It was going to be a charity event, not even under the UFC banner. It was just because he was a southpaw and I felt a bit of pity for him and whatnot, so I'd help him out. And that's it. It went the way it went and I got a setback in there, but setbacks are a beautiful thing. Defeat is the secret ingredient to success, I say, and it's put me right where I need to be."
Also read: "I'll break records on the PPV," Conor McGregor predicts to break the UFC PPV record against Dustin Poirier at UFC 264