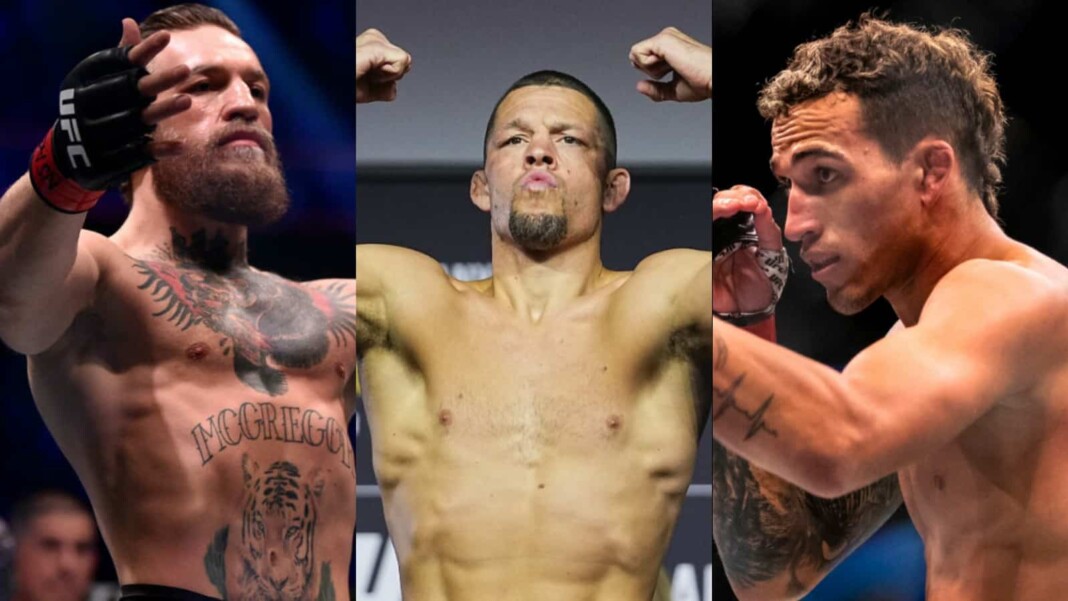 'The Notorious' Conor McGregor will be entering inside the Octagon at the main event of UFC 264 to handle the business with Dustin Poirier. The weight-ins are done and only fight is remaining between these two titans of the Lightweight division.
McGregor wants to finish Poirier in this fight and he also has the name of his next opponent in his mind, i.e. the UFC Lightweight champion, Charles Oliveira. Talking about this in the UFC 264 pre-fight press conference, McGregor says,
"We're going to fill out the Allegiant Stadium, the Death Star." Along with this Conor McGregor also addressed one of the biggest rivalries of his career against Nate Diaz.
'The Stockton Slugger' made his comeback against Leon Edwards at UFC 263 and McGregor wants to settle the score with him as well. 'The Notorious' added, "It's for sure going to happen, it must happen. We're 1-1. It must happen. It will happen. I look forward to the day."
Conor McGregor is even ready to take on the entire Lightweight roster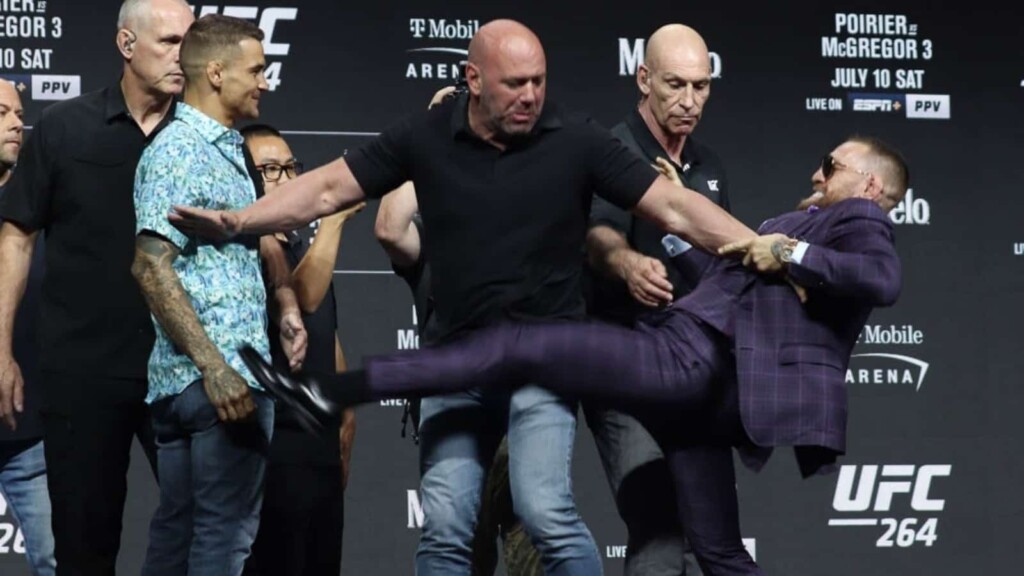 Dustin Poirier knocked out McGregor in their last fight at UFC 257 and now 'The Notorious' looks to start his reign once again in the division. After taking some heavy shots at 'The Diamond' he is ready to take on the entire division.
Conor McGregor added, "F*ck the whole roster, F*ck the entire roster. I see the way it is. You try and be nice to them. You try to help them out, out of pity but f*ck them all now. It is what it is. That's it. I'm coming for all them."
The former UFC Lightweight champion, Rafael Dos Anjos was serving as the backup fighter for UFC 264's main event. McGregor also had some altercations with him backstage.
After which Dos Anjos tweeted, "Conor you're such a snake, sneaking from behind and playing tough. Soon or later we will finish business. I'm not like the guys you play around with."
There is no doubt Conor McGregor is one of the biggest draws right now and everyone wants a piece of him. So, whom you would like to see 'The Notorious' facing next?
Also Read: "He wants to prove that he's the best, that's ego," Dustin Poirier believes McGregor is just trying to satisfy his ego.