The former two-division UFC champion Conor McGregor faced an unfortunate ankle injury against the number one ranked Lightweight fighter, Dustin Poirier in the main event of UFC 264.
This injury lead the fight to be called off at the end of very first round and resulted in McGregor facing second consecutive loss against Poirier. The Youtuber turned boxer, Jake Paul was sitting in the very first row at T-Mobile Arena, Las Vegas and he wasted no time in trolling Conor McGregor after his loss.
Paul wanted to face McGregor in a boxing match earlier but since he lost to Poirier at UFC 257, he started firing shots at 'The Notorious'. Just before the trilogy fight between Poirier and McGregor at UFC 264, Jake Paul teased Conor McGregor with a $100K necklace of sleepy Conor.
Earlier, Jake Paul was offering $50 Million to Conor McGregor for facing him in a boxing match but after his loss against Poirier. He teased him with a tweet that offered him a low price,
Paul tweets, "My new offer for Conor Mcgregor is $23 dollars."
Dustin Poirier also got involved in trolling Conor McGregor with Jake Paul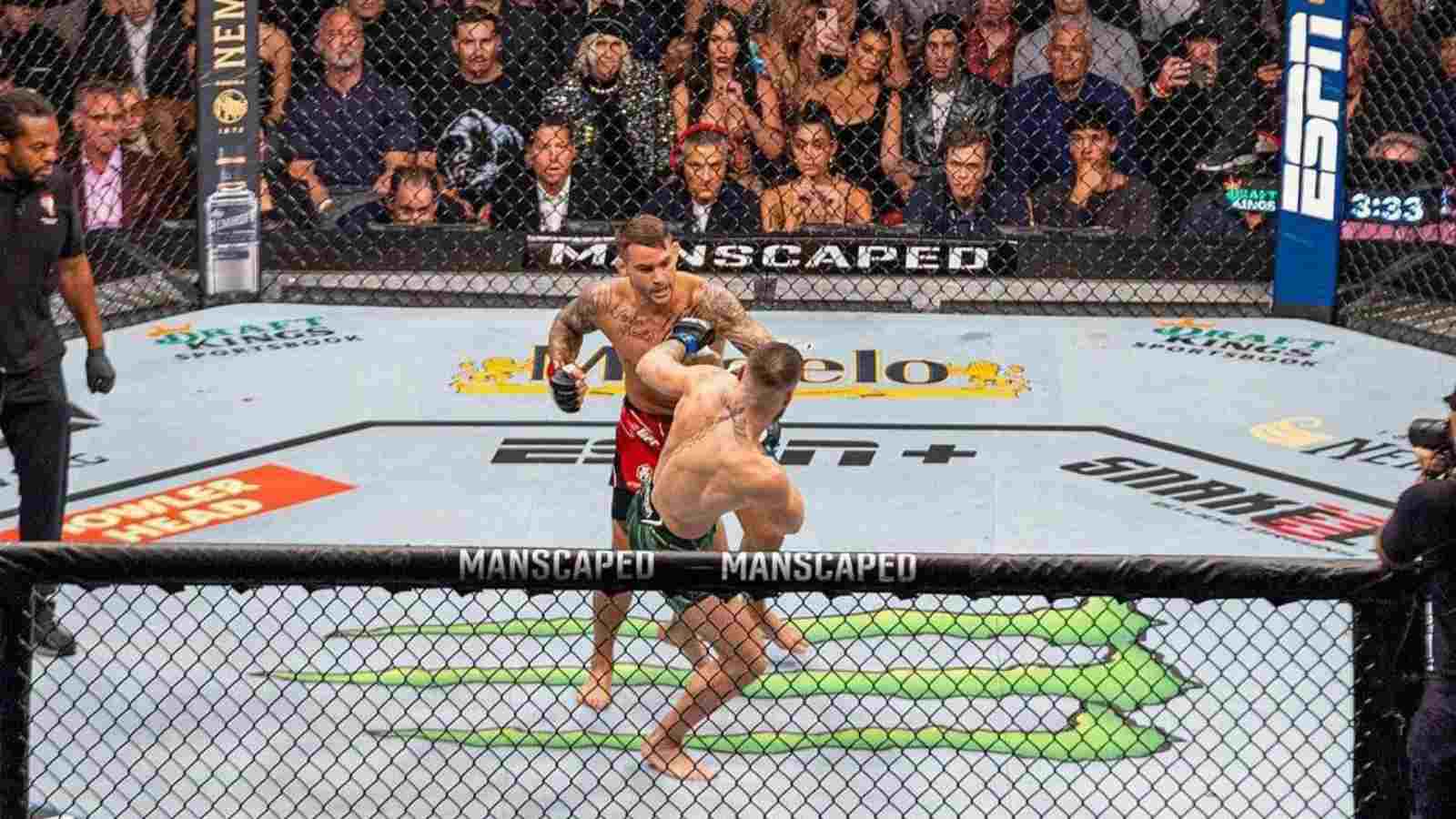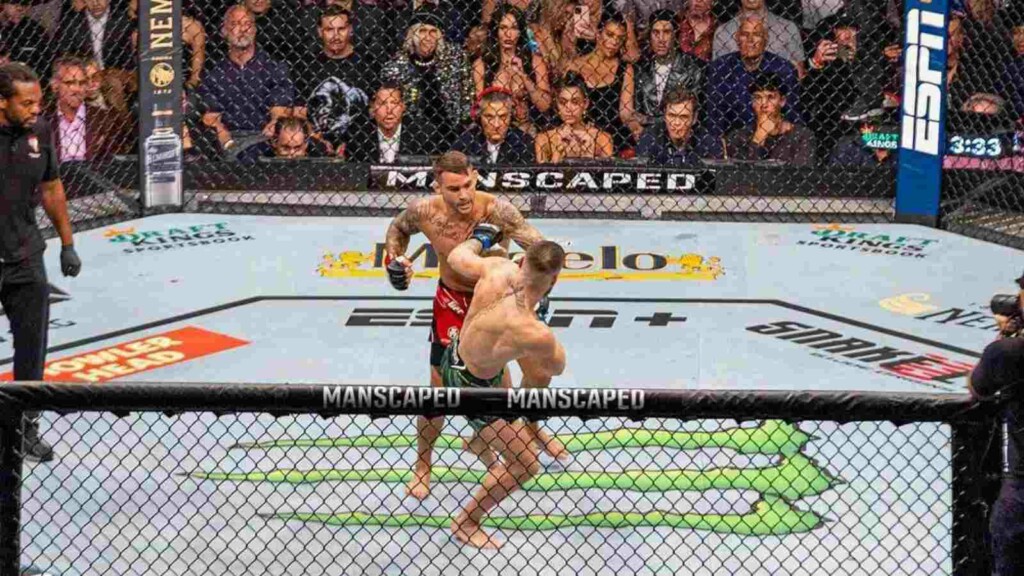 'The Diamond' Dustin Poirier also got involved with Jake Paul to troll Conor McGregor after his loss. Immediately after McGregor's loss, Paul tweeted, "Aye Dustin Poirier wants me to ship this to you? $100K gift from me, I think you deserve it, imk".
Poirier also accepted this gift of Paul and there is no reason for him to reject it after all the trash talk McGregor did for his wife. Poirier says, "Send It over".
Jake Paul didn't even stop here, he took his joke one step further and even made fun of McGregor's injury. He added, "gotchu, You want the ankle snapped off or do you wanna do it?"
Also Read: "We are going to fight again whether it's in the octagon or on the sidewalk," Dustin Poirier promises to fight Conor McGregor fourth time after UFC 264.