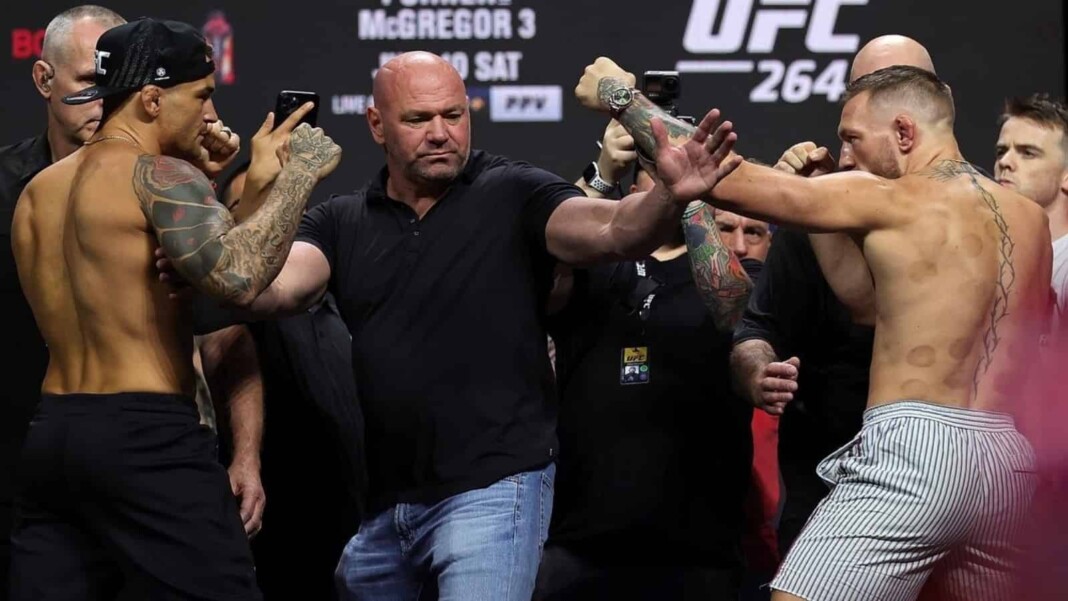 Conor McGregor and Dustin Poirier are set to face each other for the third time at UFC 264 in the T-Mobile Arena, Las Vegas Nevada. This rubber match is extremely important for both of them and this will probably be the biggest event of this year.
Conor's journey in the sport has been nothing but amazing, he is the biggest star UFC has ever produced, Conor is 2-2 in his last four fights but he is still the biggest draw in the sport. A reporter asked Dustin why would Conor want to fight him again after getting knocked out, and Dustin believes that his ego is the reason behind it.
"What else could it be. The guy has all the money he can spend, he has two belts in two different weight classes at home, he's a UFC hall-of-famer, he's done it all. Why is he still fighting? Because he wants to prove that he's the best, that's ego. He wants to solidify his greatness even further and that's a dangerous man."
Dustin Poirier says he is ready to move on from Conor McGregor after UFC 264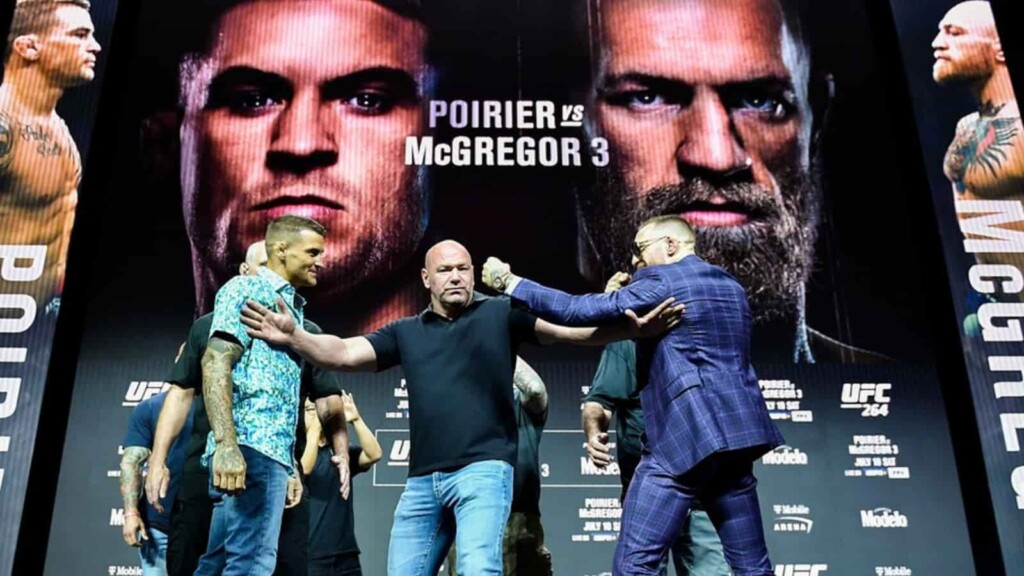 Conor knocked Dustin out in their first match at UFC 178, and Dustin avenged his loss at UFC 257. There has been a lot of back and forth during the build-up of this fight, and both of them are ready to put all on the line in this one.
Poirier was asked if would like to bury the beef against Conor after this one and move on to the next challenge, Dustin answered the question, and said, "I'll be happy. I want to seal the deal and, like I've been saying this whole lead up, we owe it to each other. We're 1-1, we owe it to each other to give both of our bests and find out who is better. I think it's an interesting matchup and one mistake is the end of this fight."
Also read: "You're dead in that Octagon tomorrow night" – Conor McGregor fires a grave warning at the ceremonial weigh-ins