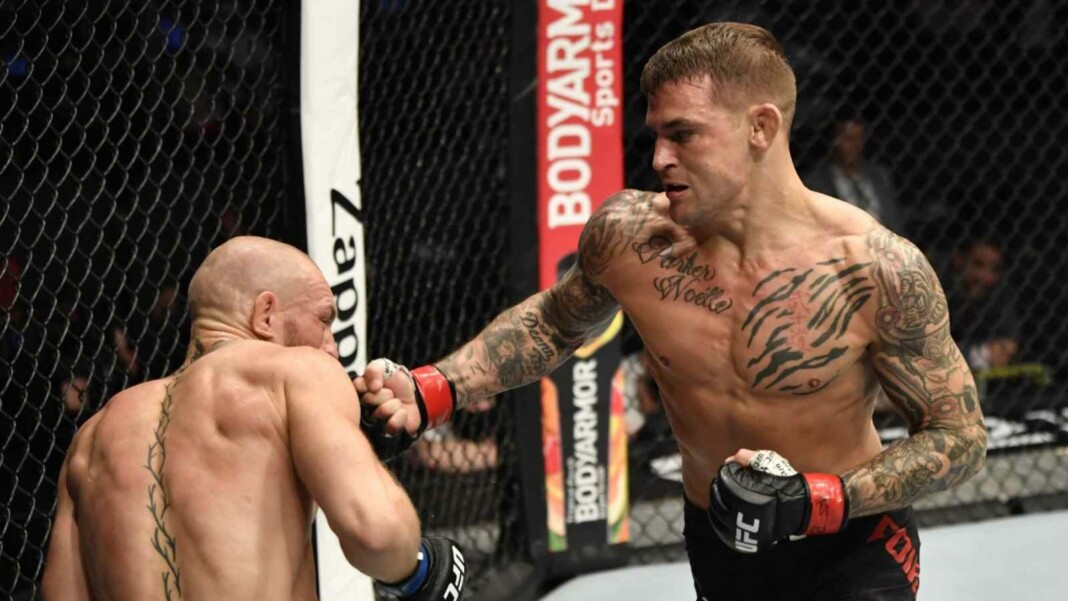 Conor McGregor vs Dustin Poirier at UFC 264 is going to be for all the marbles, the last time they meet Conor acted uncharacteristically polite towards Dustin, but this isn't the case for the trilogy fight.
The press conference for UFC 264 just went down, and both of them were on top of their game with the trash talk, Conor started the banter with a solid insult, he said, "You're getting walked like a dog in that octagon on Saturday night! You're only a little b*tch. Your wife is your husband. You're only a little b*tch of a thing, a silly little hillbilly. Jolie's wife! You little b*tch of a thing."
Dustin didn't seem impressed by this, and he jokingly said, "You used to be a lot better than that. The trash talk was a lot better than that. F*cking weak." One particular question that sparked Dustin up, was when Conor was asked about what brought the change in his attitude from the last fight, Dustin quickly grabbed the mic, and said, "Cause he got knocked the f*ck out. Not McGregor fast … McGregor sleep."
Dustin Poirier accused Conor McGregor of contacting his sparring partners to prepare for their fight at UFC 264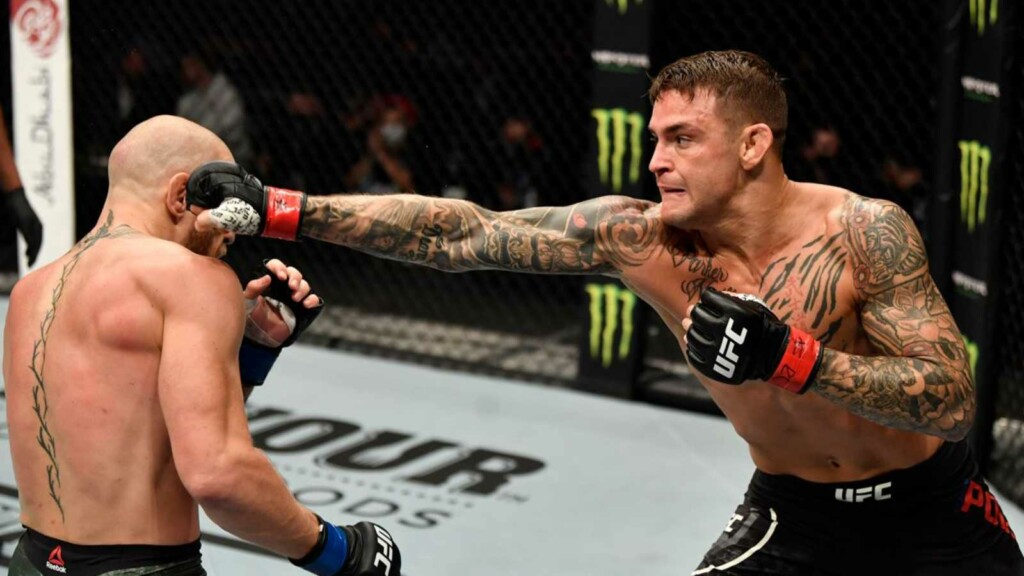 The back and forth between these two continued throughout the conference, Conor stayed on top of Dustin with his witty remarks and on-point insults. Poirier accused Conor of contacting his old training sparring partners.
Conor denied any such accusations, and said, "I sparked Paulie Malignaggi in sparring in the lead up to fight Floyd, one of the better boxers on this f*cking planet, you stupid toss pot. We never rang anyone to ask anyone for any bleeding info on you, you dope."
"We both did the same to you," Poirier taunted McGregor on how both Floyd and he knocked Conor out in their respective fights. Dustin was asked if he still respects Conor after all the things he has said during the build-up to this fight, Dustin said that he does respect him, he said, "I don't hate anybody. I'm in a different place mentally. Respect to him and everything he's done. I just don't care about this stuff anymore. I don't care about this."
Also read: "Your wife wants to see the hair around my d**k and balls bro," Conor McGregor takes an extremely personal shot at Dustin Poirier before UFC 264