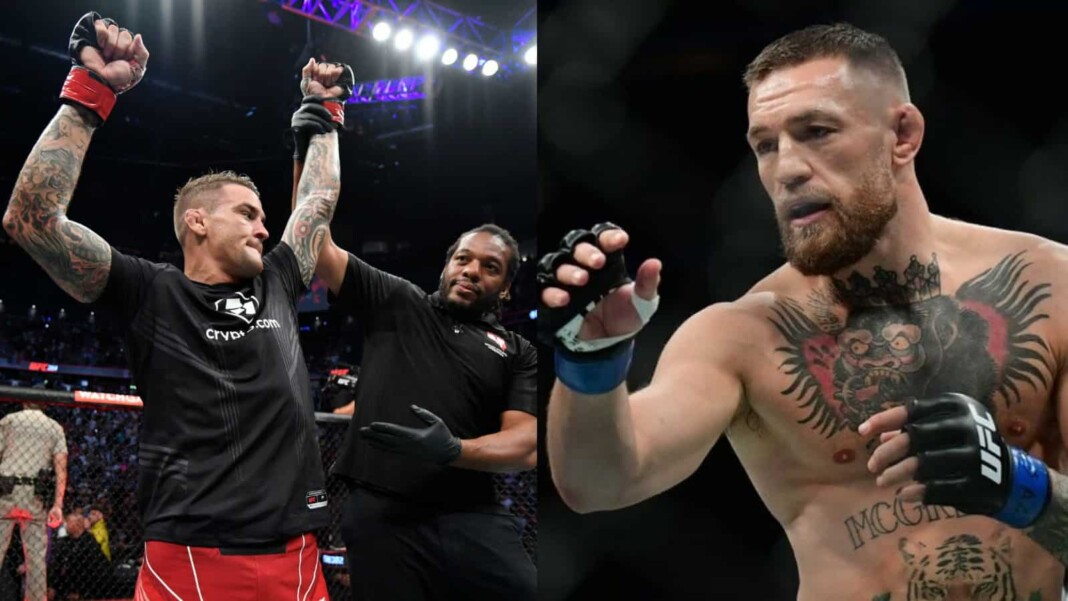 Earlier this month 'The Diamond' Dustin Poirier secured a 2-1 lead in the trilogy against 'The Notorious' Conor McGregor when he won the third fight against McGregor via doctor stoppage at UFC 264.
This rivalry dated back to 2014 and Poirier tried to put an end to this by winning two consecutive fights against McGregor. But there is a slight window for the fourth fight between both of them as Conor McGregor faced a gruesome injury in this one.
The possibility of this fourth fight has been winded by McGregor's post-fight comments on Dustin Poirier and his wife and he also questioned Poirier's win claiming that he was already injured entering into this fight at UFC 264.
While appearing on his latest interview at THE FIGHT with Teddy Atlas, Dustin Poirier addressed Conor McGregor's pre-fight and post-fight trash talk. Poirier says, "Right off the bat, mentally, I just feel like it's weak,"
"It's weak. It's excuses, but I'm trying not to read too far into it or go down these days of reading what videos are out and what people are saying because I'm back home with my family. It's a win on my record. I know I did what I needed to do in my fight, pre-fight, my training camp."
Dustin Poirier added, "I crossed and checked all the boxes I needed to check, gave it my all, and went out there. Like you're saying, it's noise. Whatever people are gonna say or he's gonna say, it just it is what it is. I'm healthy, I'm safe, I'm back home, I have another win on my record, and I'm still the No. 1 contender, so those are facts."
Dustin Poirier slandered Conor McGregor for making excuses again like after his loss at UFC 257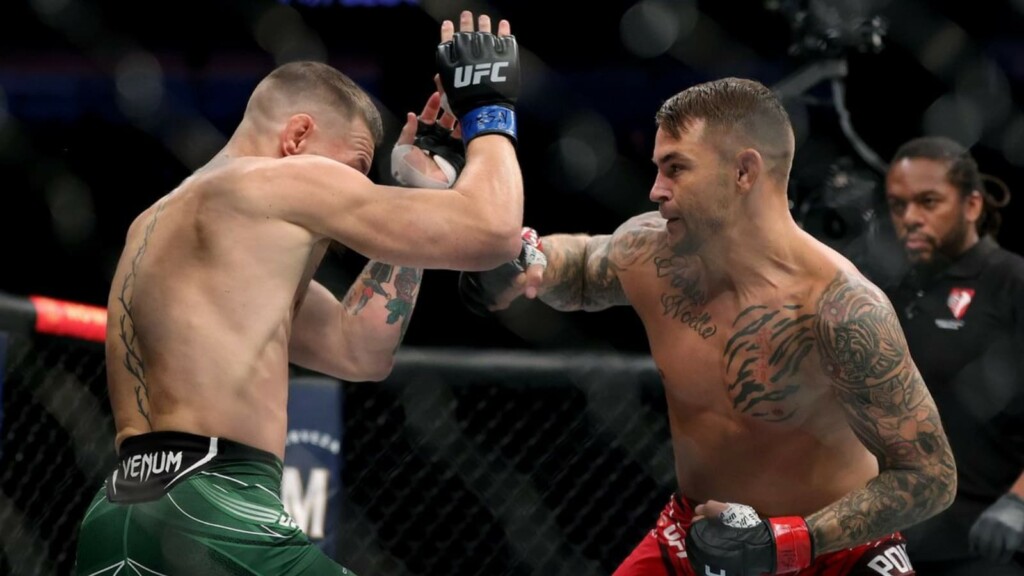 Conor McGregor cited many reasons for his first loss against Dustin Poirier at UFC 257 and the major one of them was him being distracted because of the rumored boxing match against Manny Pacquiao.
But after this win, Poirier isn't buying his excuses for the second time because he showed the world that he is better than McGregor. Poirier added, "There were a lot of excuses in the last one too,"
"He was getting ready to box. He wasn't focused on mixed martial arts. He was getting ready to fight Manny Pacquiao. You know, a lot of reasons, a lot of excuses."
Also Read: "I would definitely cause a lot of damage and then submit him," Charles Oliveira issues a warning for Dustin Poirier.