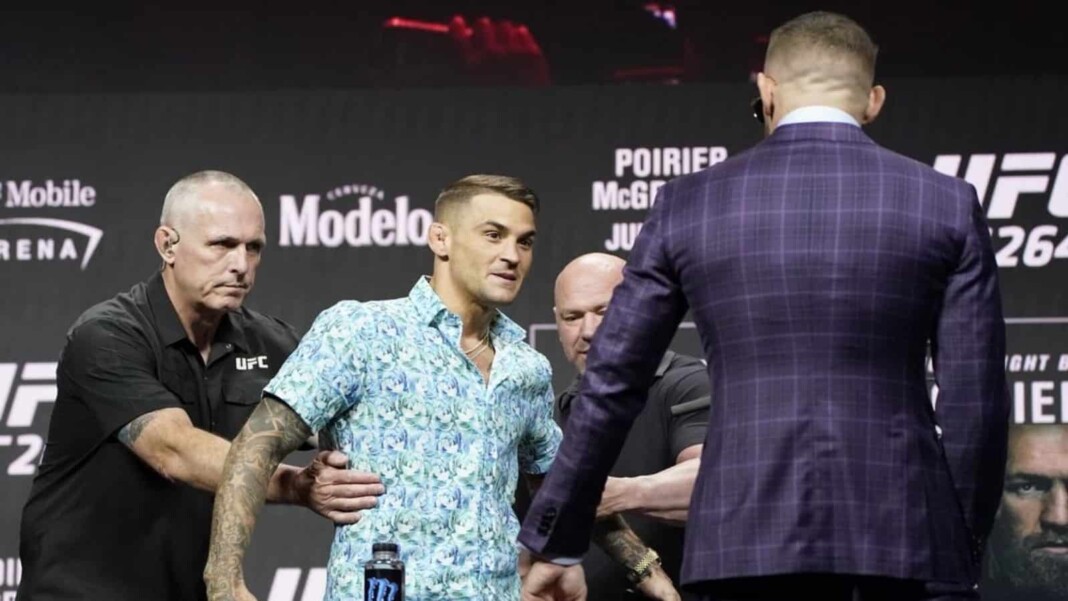 Dustin Poirier is calm as one can be ahead of one of the biggest fights of the year. The Diamond does not budge for his opponent Conor McGregor's low blows ahead of UFC 264.
Dustin Poirier takes on Conor McGregor at UFC 264. The trilogy fight is one of the most anticipated fights of this year and no doubt the biggest of them all. Both the fighters are tied in their series head-to-head going into their third matchup. The Diamond and The Notorious One came to be in the same room for the first time since their fight at UFC 257. The world is giving Poirier the props for keeping his cool and not losing his mind after McGregor kept throwing dirty shots at him and his wife, Jolie Poirier.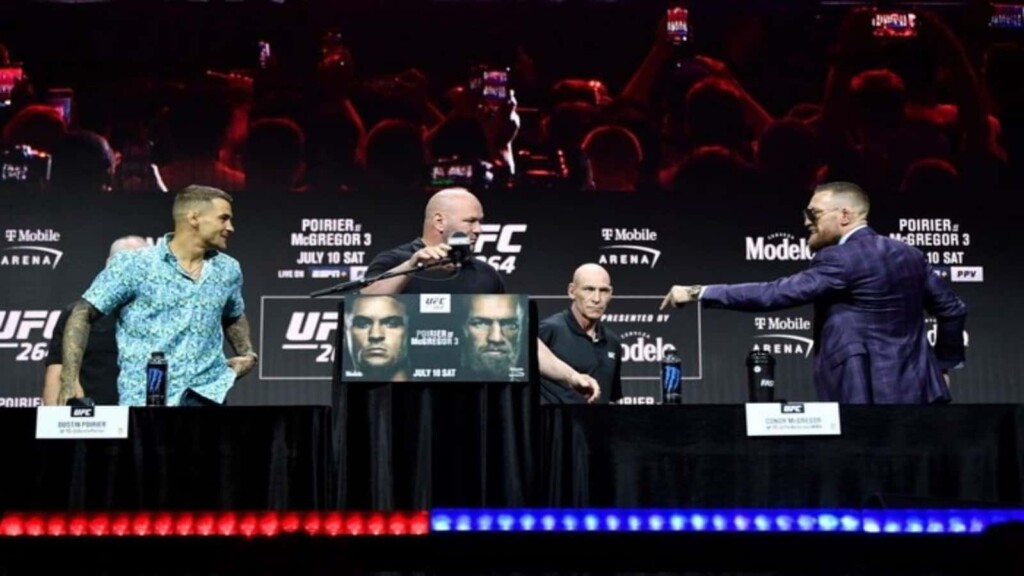 After the press conference got over, Dustin gave ESPN's Brett Okamoto the privilege of getting to interview the fighter. Poirier was very candid with Okamoto and gave his thoughts on how it felt to be in the room with the taunting Irishman. "I knew he was gonna be acting crazy but to see him in the flesh felt good because he is that..he's not the guy he used to be. Not in my eyes anyway," said Dustin in the interview.
Dustin Poirier thinks Conor McGregor is powerless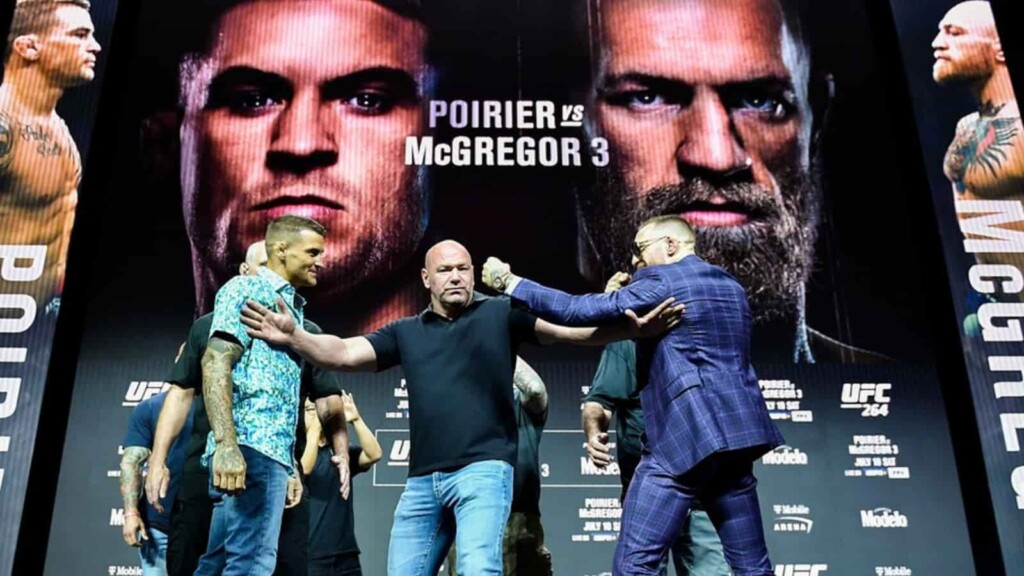 "I felt like I saw a guy who is scared, unsure of himself, who is trying to hype himself. I feel like he has to work himself up to be that guy and I am that guy. I just know who I am, I don't have to be crazy," said Dustin talking about Conor's antics in the pre-fight press conference. Conor went on to throw around Dustin's hot sauce bottles in order to disrespect the fighter from Louisiana. McGregor went even further with the disrespect by going after Dustin and his wife.
"No, It was kind of like that made it more it made him less powerful. He was talking silly stuff about my wife like she's my husband like what the f*ck is he even talking about. He shouldn't even be talking about marriages the stuff he's been doing," replied Dustin to Conor's tantrums and attempts to make it personal between the two of them. Poirier has been really mature in the way he has handled the taunts coming from the Irishman.
Also read: "I only count knockouts," Conor McGregor discredits wins or losses that are not KOs; his rival Khabib Nurmagomedov has a brutal response