Dustin Poirier has been the talk of the town after he silenced UFC superstar Conor McGregor at UFC 264. The Diamond explains how Irishman tried to play dirty tricks inside the octagon in their trilogy fight.
Dustin Poirier and Conor McGregor met each other at UFC 264 in the main event to settle their rivalry with a trilogy fight. This was undoubtedly the biggest fight of the year and everyone looked forward to it. In the lead-up to the fight, the world witnessed the old Conor as he trashed talked, and tried his mind games to get into The Diamond's head. A lot of people criticized Conor was crossing the line outside the octagon and it seems like the Irishman tried to pull of some dirty tricks inside the octagon too.
Poirier in the post-fight press conference spoke about how Conor tried to use cheap tactics to get Dustin down. "That's why I let him up," Poirier said. "I let him up because he had three fingers in my glove, the cuff of the tape, so it's a good grip, and he's pulling me down into upkicks. He's pulling me down and kicking me up at the same time. I'm not surprised that he does that stuff though. I'm telling Herb, 'I can't get out of it.'"
Dustin Poirier reveals what he said to Herb Dean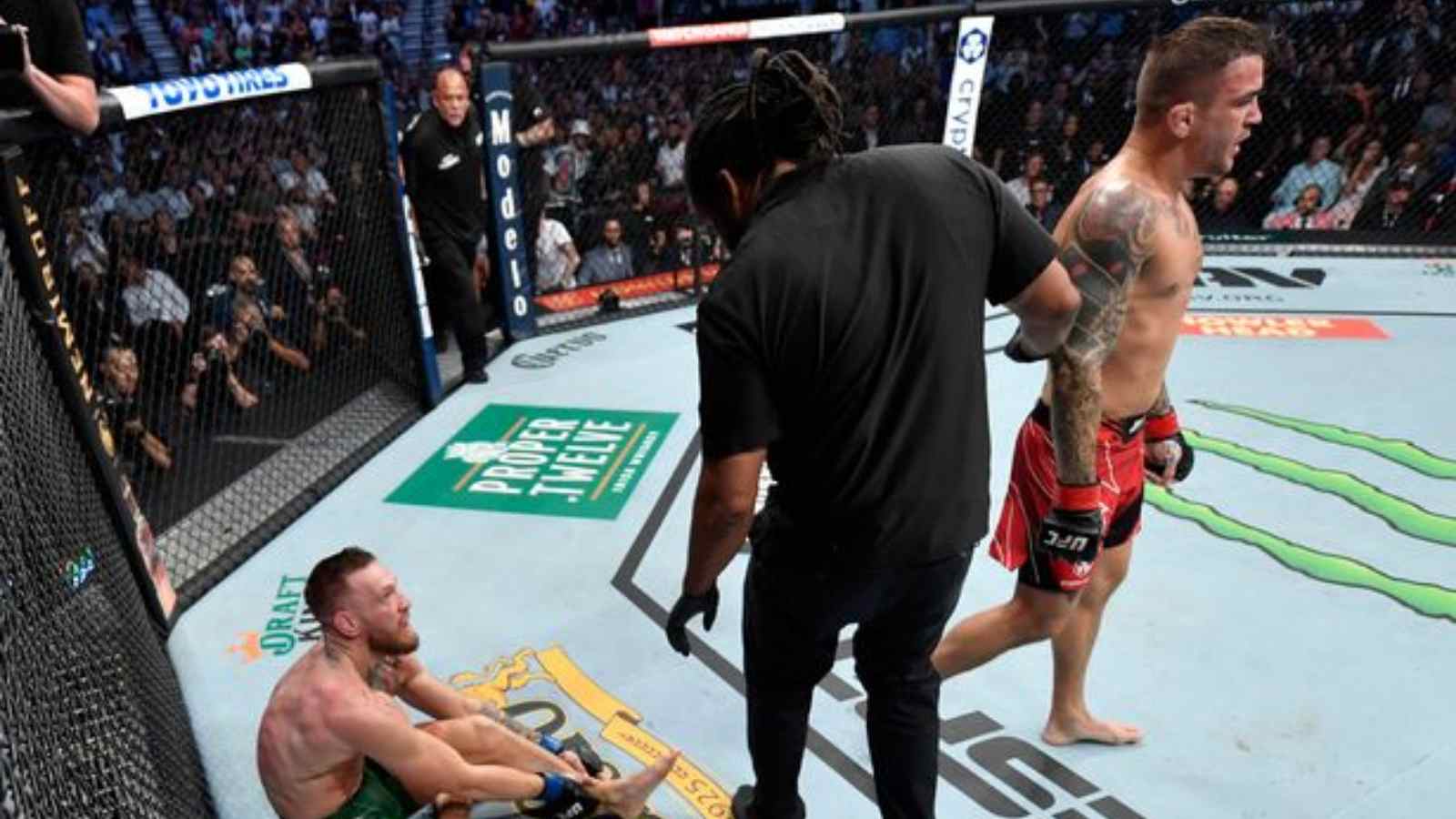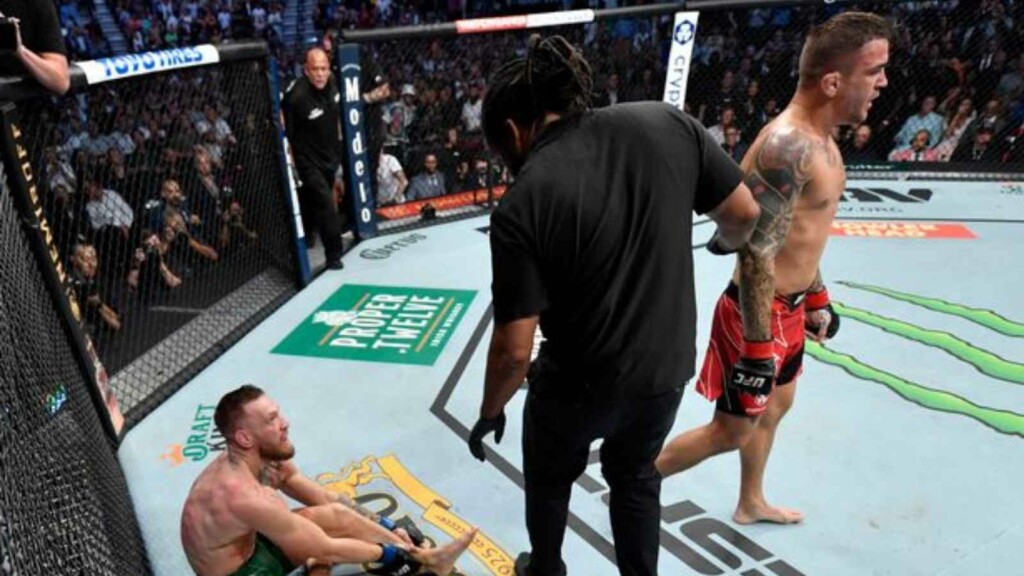 Despite Conor's disrespect throughout the whole fight, Dustin maintained his calm and tried to not get involved in the sh*t talking for as far as he could. Conor even went to the extreme of bringing Dustin's wife into the drama. Poirier seems to be unbothered about the things he said outside the octagon. "When I told Herb, maybe Conor pulled his fingers out," Poirier continued. "I gotta go back-You know fighting's crazy, I gotta go back and see. But that's what I was trying to tell Herb."
Poirier will now fight the UFC lightweight champion Charles Oliveira for the title. "He's a guy who's picked himself up off the canvas time and time again. Fought through adversity through two weight classes, been in the UFC a decade. He's not just a guy with a belt. He's earned every ounce of gold he has around his waist and I have nothing but respect for guys like that. I don't know him personally, but his work history, I can't hate on anything he's done. It's incredible," Poirier said about Charles.
Also read: Israel Adesanya reacts and criticizes Conor McGregor vs. Dustin Poirier fight at UFC 264