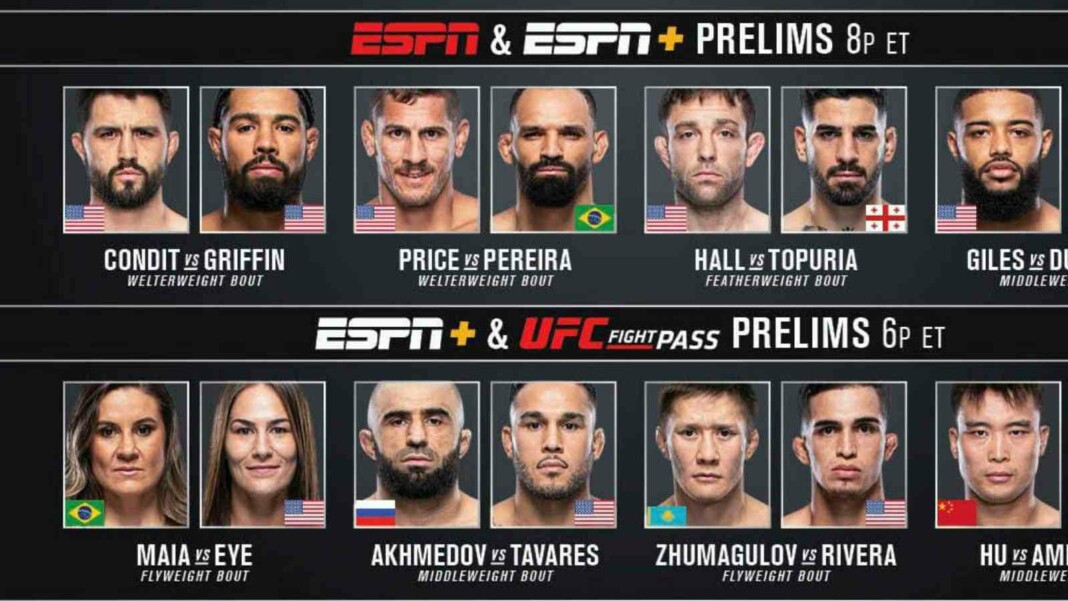 UFC's one of the most anticipated events UFC 264 kicked off today. The event took place at the T-Mobile Arena in Las Vegas, Nevada. This event hosts one of the spectacular fights on its card. The main card airs on pay-per-view following prelims on ESPN/ESPN+.
UFC 264 was headlined by the most anticipated trilogy fight and also the biggest fight of the year so far between Conor McGregor vs Dustin Poirier 3. In the co-main event, we have welterweight top-ranked contenders taking on each other, Stephen Thompson vs Gilbert Burns. The main card also features the stunning fighter Sean O'Malley taking on Kris Moutinho. Apart from the main card, the early prelims and preliminary card had an interesting lineup at UFC 264. Take a look at the results.
UFC 264 Early Prelims results:
Zhaglas Zhumagulov vs. Jerome Rivera (Flyweight):
Result: Zhalgas Zhumagulov def. Jerome Rivera via submission (guillotine choke) – Round 1, 2:02
Omari Akhmedov vs. Brad Tavares (Middleweight):
Result: Brad Tavares def. Omari Akhmedov via split decision (28-29, 29-28, 29-28)
Jennifer Maia vs. Jessica Eye (Women Flyweight):
Result: Jennifer Maia def. Jessica Eye via unanimous decision (29-28, 29-28, 30-27)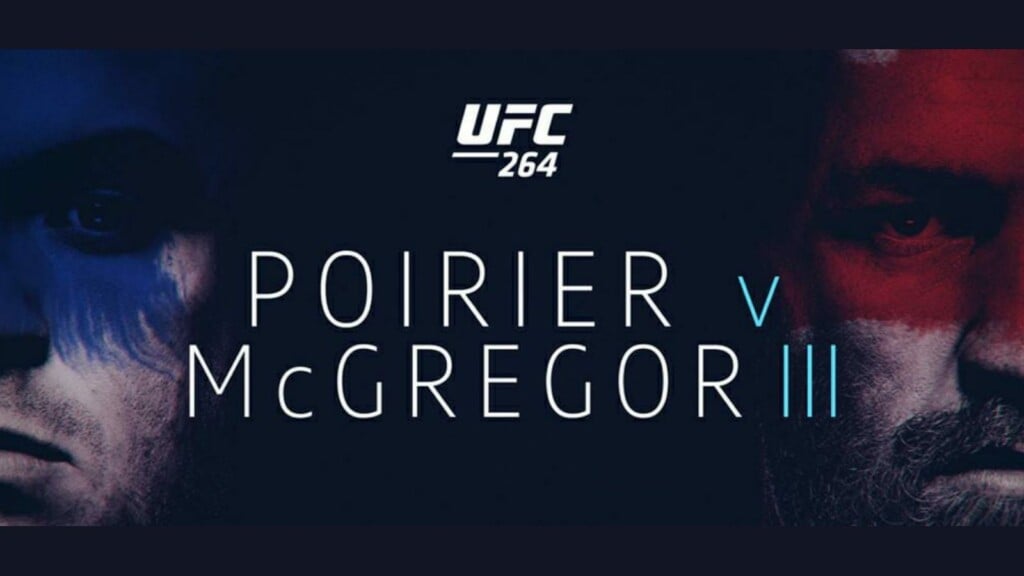 UFC 263 Preliminary card results:
Trevin Giles vs. Dricus Du Plesis (Middleweight):
Round 1: The first fight of the UFC 264 preliminary card. Du Plessis started off the fight with a nice high kick but it is blocked by his opponent. Du Plessis getting a lot frisky with his legs. Another low kick is thrown. A lot of kicks were thrown in the starting minutes. Giles started to lean forward and threw a beautiful right hand that landed. Du Plessis looked to deal with the lower half of the body with low kicks. Dricus drives low and wrapped his opposite. Giles had exposed his back in the process of defending. Du Plessis with the side control. Du Plessis tries to squeeze in a guillotine but does not get it in the final seconds.
Round 2: Giles looks to act as the aggressor this time. Du Plessis stuck to his strengths and looks to drive low but Giles careful this time. Du Plessis stand-up is not his best area as he catches another left. But he soon finds rhythm and throws a right hand and oh my god he has dropped Giles with that one. Du Plessis with a flurry of punches and a huge finish.
Result: Dricus Du Plessis def. Trevin Giles via knockout (punches) – Round 2, 1:41
Ryan Hall vs Ilia Topuria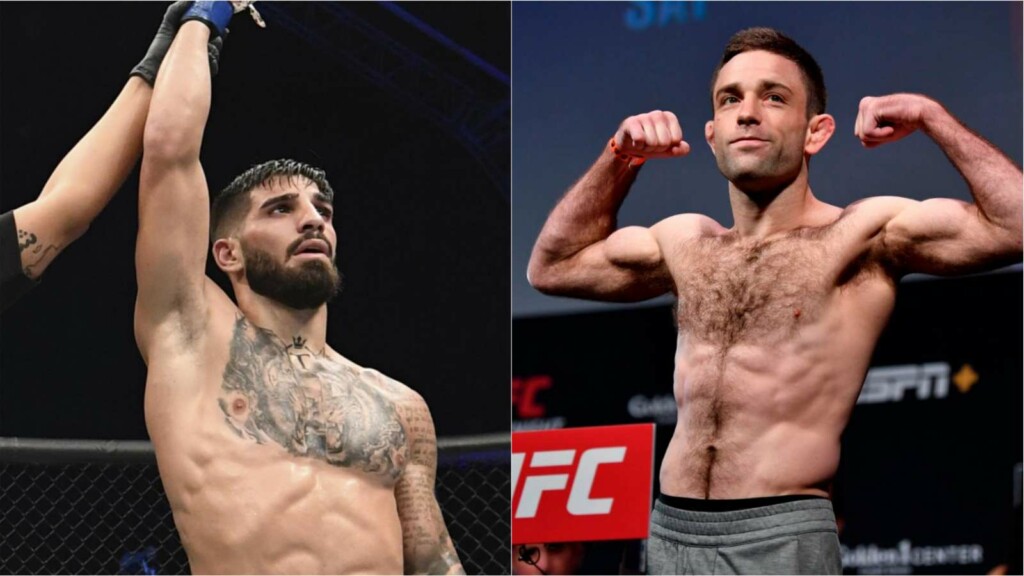 Round 1: Hall being Hall tried to see what he was dealing with in his opponent. Hall faked a couple of grapple attempts but Topuria looked confident to welcome takedowns. Ilia with a couple of leg kicks. Hall looked for the clinch but Topuria stuffed it. Hall gets the better of the Spaniard. But somehow both the fighters back on their feet. Hall does not look to stand up decides to go for the takedown again. Topuria is patient as Hall landed a few high kicks. Ilia drives forward and punches on the canvas. Clean strikes for the Spaniard. Hall is out cold. What a way to finish Ryan Hall.
Result: Ilia Topuria def. Ryan Hall via knockout (punches) – Round 1, 4:47
Niko Price vs. Michel Pereira (Welterweight):
Round 1: Price looked to take the center. Pereira looked very swift on his feet as he bounced side to side. An early eye pokes from Price and he raised his hand in apology right away. A low kick from Pereira. Price looked to change levels as he went for the takedown but does not make it successful. A stiff left hand landed by Pereira. Now the Brazilian seemed to have found his rhythm. Michel got the best of Price in those exchanges. Price is bleeding from his nose. Round ends.
Round 2: Once again Price acts as the aggressor but Pereira responded beautifully with a right hand on the counter. Low kicks are the weapon of choice for Michel. Amazing showboating from Pereira as he does flip over Price's guard. Michel complete dominance of the fight so far. Price still wants to give it all. Stood up back on his feet. Big punches for Price now. Price with the clinch but Pereira slipped away. What a round!
Round 3: Price comes out as the aggressor and looks to throw big punches. Price with punches and he scored. Pereira defended Price's takedown. A right hand in the counter for Michel. Price did not give up one moment. Acts the aggressor once again. Michel with amazing defending as Price walks forward for the clinch. A couple knees traded between the fighters. Pereira took Price to the ground in order to change levels. Price looking for a Kimura. Body punches from Pereira. What a fight this was! The bell rings! Round ends.
Result: Michel Pereira def. Niko Price via unanimous decision (29-28, 29-28, 29-28)
Carlos Condit vs. Max Griffin (Welterweight):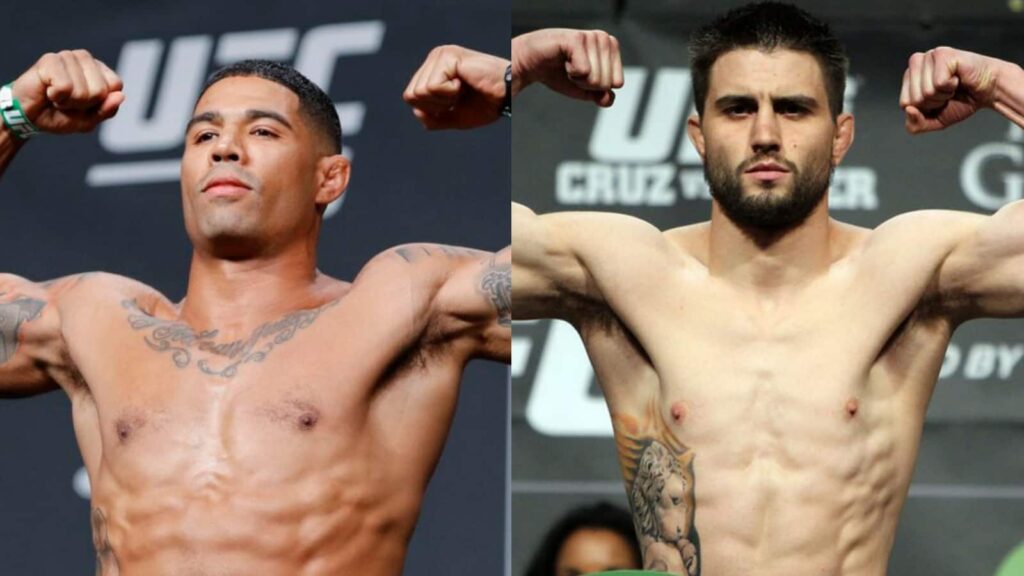 Round 1: Griffin started the fight out with some low kicks. Condit using his feet to keep away from the striker. Condit went with a body kick but was blocked by Griffin. Condit looking to go forward but eats a right hand from his opponent Condit looked to counter but he missed. A strong left from Griffin that rocked Condit. Condit is down to the floor with another punch. Griffin on top now and more shots. But Condit was smart enough to turn around and walk off the danger. Round ends.
Round 2: Griffin once again attacks the legs of Condit. A good right hand from Condit to land on Griffin. Griffin is not hurrying and remained patient with his offense. Left hand for Max. Does not land too well. A spinning kick attempt from Condit is blocked by Griffin. Griffin landed a stiff jab as Condit tried to progress forward. Both the fighters trade punches and the round ends. Equally good round from both the fighters.
Round 3: Griffin opens the final round of the UFC 264 prelims round with a solid jab and Condit responds with his own. Both the fighters trade in the middle. Left hand for Griffin. And a right that follows which landed clean. Both the fighters exchange beautifully. Griffin deals with the takedown attempt from Condit. Griffin drags his opponent to the floor and throws punches. Griffin playing it safe and looks to pass time. The final round ends.
Result: Max Griffin def. Carlos Condit via unanimous decision (29-28, 29-28, 30-27)
And that is it for the UFC 264 early prelims and preliminary card. Which has been the best fight of UFC 264 so far?
Also read: UFC 264 Live Results: Conor McGregor vs Dustin Poirier 3, play by play results