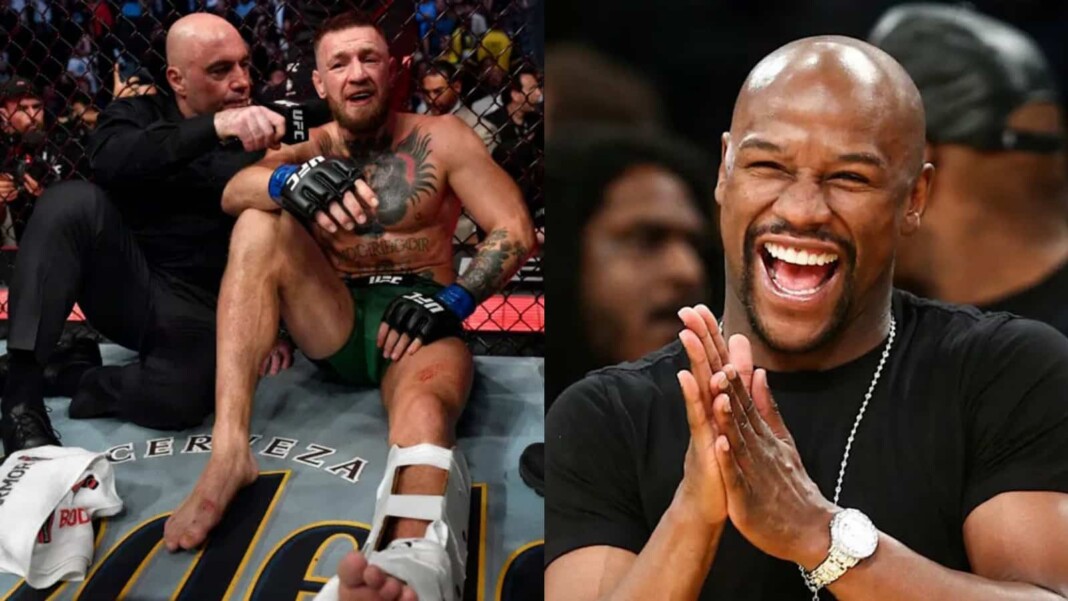 Floyd Mayweather is showing no mercy when it comes to trolling Conor McGregor. The boxing superstar does not pity the Irishman after his injury at UFC 264.
Conor McGregor and Dustin Poirier went head to head to settle their dispute with a trilogy fight at UFC 264. The Irishman had the worst possible end to the fight as he broke his Tibia at the end of the first round as Dustin was declared the winner by TKO. Floyd Mayweather did not waste any time to take a shot on his former rival when he was down as he posted a series of photos that trolled the Notorious One's broken leg.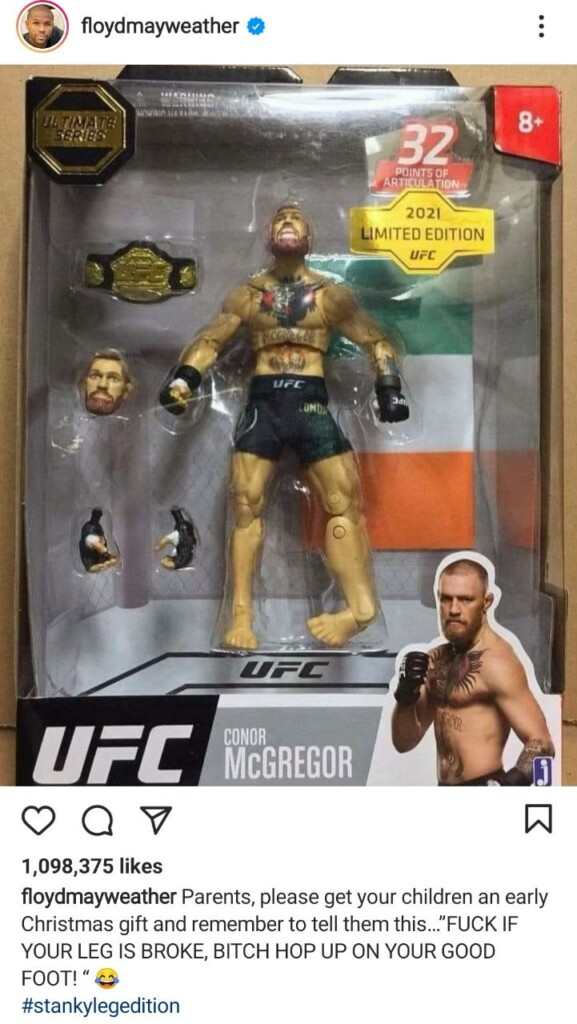 "Parents, please get your children an early Christmas gift and remember to tell them this…"F*CK IF YOUR LEG IS BROKE< BITCH HOP UP ON YOUR GOOD FOOT!" on his Instagram post caption. The photo had a UFC edition action figure of Conor with the product having a broken ankle.
Floyd Mayweather says, "Y'all got it twisted"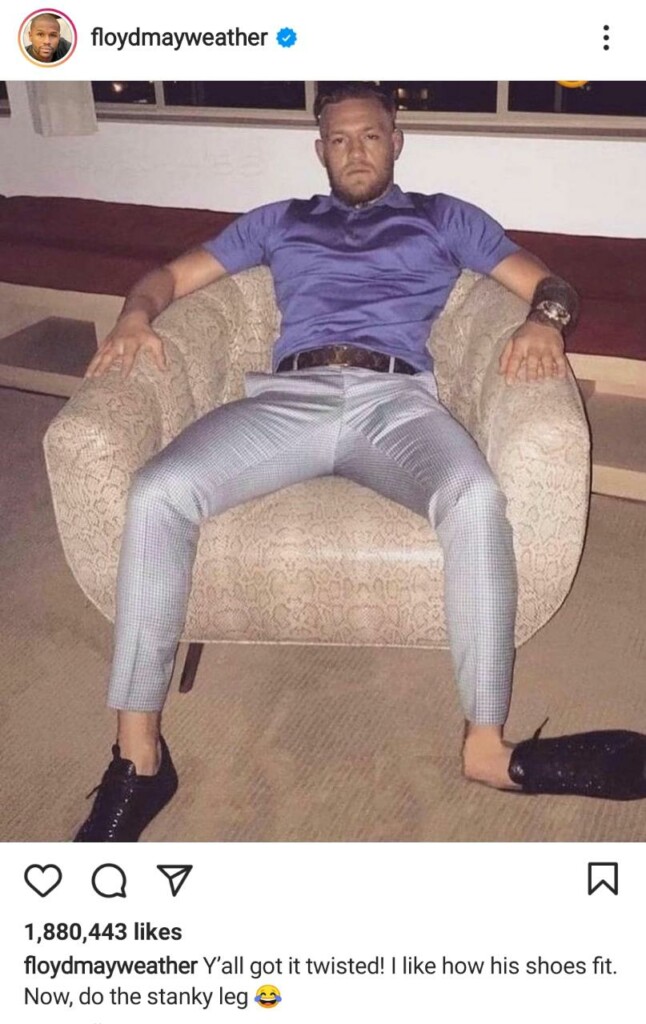 In another post, Floyd wrote, "Y'all got it twisted! I like how his shoes fit. Now, do the Stanky leg." Floyd and Conor have already met in the past and things weren't necessarily good between the two of them. They broke tons of records and sure did put on a show for the fans of combat sports. Mayweather beat the Irishman in the 10th round by TKO in 2017.
When asked about the rematch in his recent press conference on his Logan Paul fight, he said McGregor is an "Easy fight". Conor too is open to fighting Floyd as he said in the recent promotion interview leading up to UFC 264 with ESPN's Stephen A Smith.
Also read: "He makes fun of the homeless," Aljamain Sterling bashes rival Petr Yan for being a bad person outside the octagon