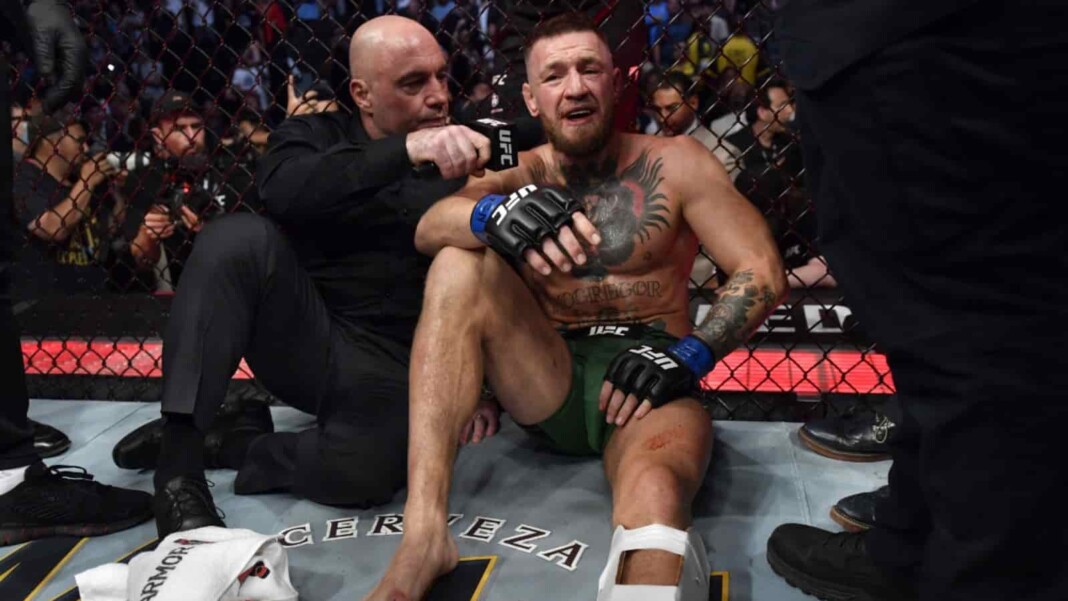 UFC commentator and MMA analyst Joe Rogan has been getting a lot of flak for his most recent interview with Conor McGregor at UFC 264. Joe explains why he had to interview the Notorious One.
Joe Rogan has never shied away from getting the reaction of fighters inside the octagon after the fight is over. A lot of times, Joe has been criticised for those interviews after a fighter is beaten up and devastated. This time it was the Irish superstar's turn in the octagon. Rogan interviewed Conor McGregor after his devastating injury against Dustin Poirier at UFC 264. The interview will go down as one of the best in the history for the amount of drama and tension it caused.
In that octagon interview, Conor crossed all boundaries known to a fighter as he went on to abuse his opponent, Dustin and also his wife. A lot of frustration was boiling over for the Irishman. In a recent episode of the Joe Rogan Podcast, the commentator explained why he had to do that. He was talking about this with his guest Shane Gillis on episode number 1685.
Joe Rogan says Conor McGregor called him to do the interview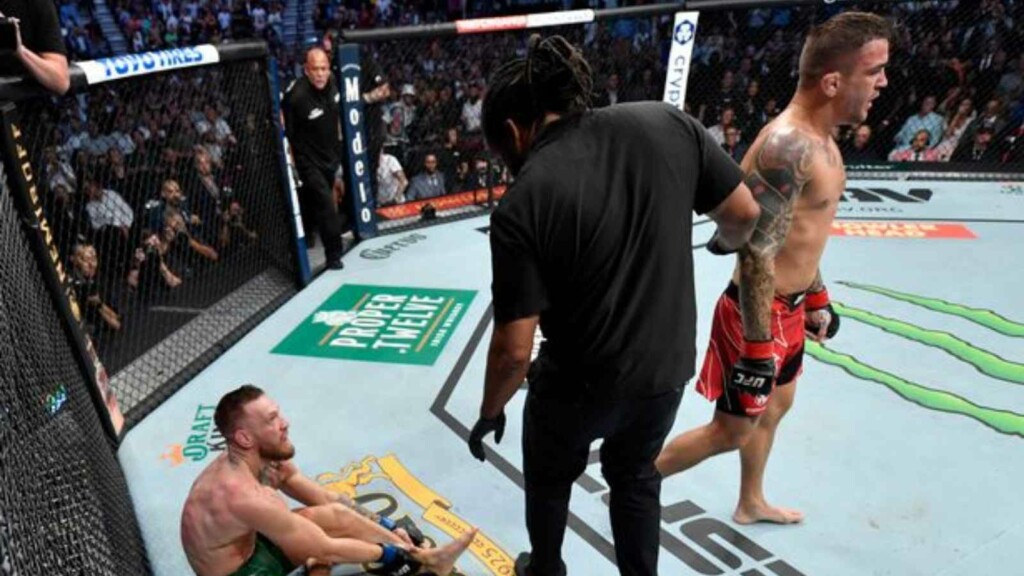 In the episode, Joe said, "And people are like, 'Why did you interview him?' He actually brought me over. He said like 'Come on Joe, let's have a f***ing podcast'. He asked me to sit down next to him. I was like, 'How am I gonna do this. I feel like I should just get something out of him. Even if you recognize the fact that he is emotionally charged up, this is just him expressing himself when he is emotionally charged up."
Joe Rogan has also previously admitted that he hates interviewing fighters that have lost the fight in the octagon. But Rogan just can't miss out on some good drama it seems. Some of his other famous octagon interviews include, Daniel Cormier and Alistair Overeem. Do you think it is okay to interview fighters after they have been knocked out?
Also read: "Feel for Cory," Cody Garbrandt believes TJ Dillashaw should not have won against Cory Sandhagen at UFC Vegas 32