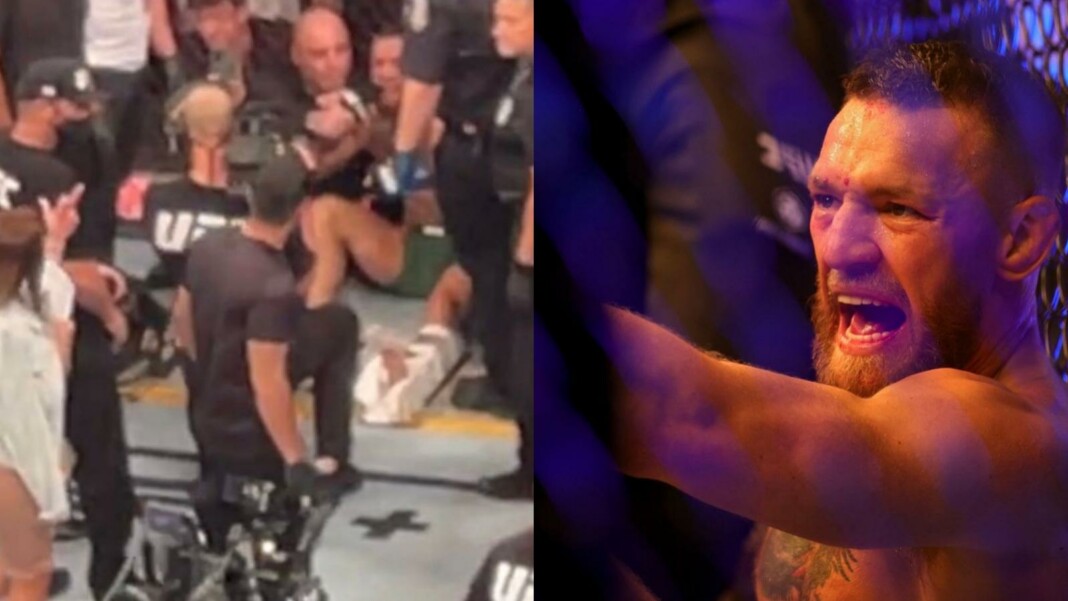 The rubber match between Conor McGregor and Dustin Poirier at UFC 264 ended in the most bizarre way possible, Conor started the fight with strong leg kicks he was pushing forward and was forcing Dustin to make a mistake, but "The Diamond" kept his composure and kept fighting.
Dustin went for the takedown and forced Conor against the cage, Conor went for the guillotine choke but Dustin broke free and landed a barrage of punches on Conor from the top. Conor was trying to fight his way through but Dustin kept the pressure high, a little misunderstanding between the referee Herb Dean and Dustin brought a little halt, and Conor got right back up.
The round was about the end but Conor broke his ankle during an exchange that forced Herb to stop the fight, Poirier was announced as the winner but Conor stated that things are far from over, the buildup to this fight was amazing, Conor talked trash about Dustin's wife Jolie Poirier and accused her of trying to get in his DM.
After Dustin was declared as the winner, Joe Rogan went on to interview Conor. During the interview he passed an incredibly shameful comments towards Jolie, he said, "Your wife is in my DMs! Hey baby, hit me back up. I'll chat to you later on. I'll be at your after-party. The Wynn nightclub. You look in bits, ya little ho!"
Jolie had her own way of replying to the Irishman, she showed her middle finger to him who was still talking trash about her.
Conor McGregor said he will take this fight against Dustin Poirier outside if he would have to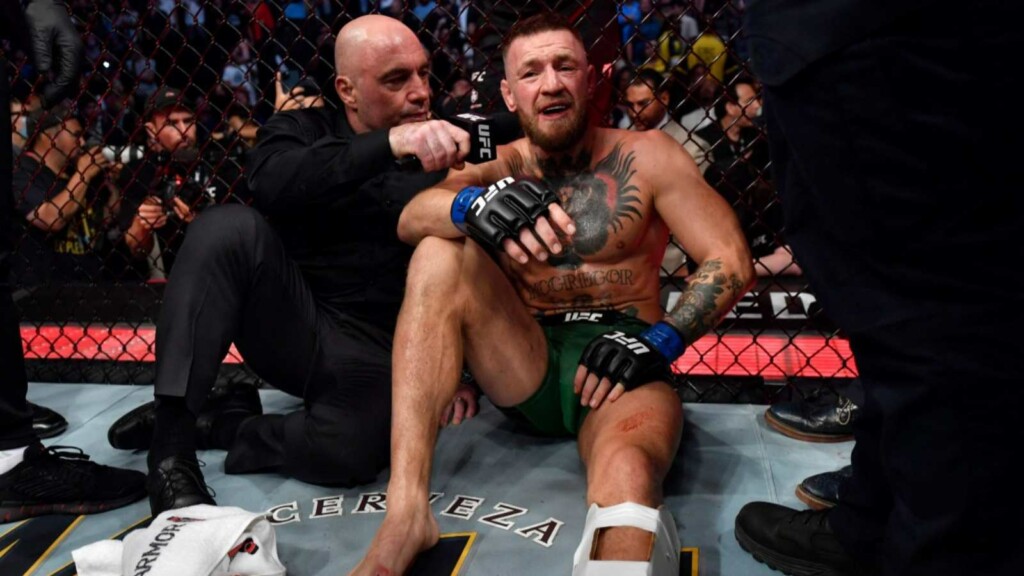 After getting knocked out at UFC 257, Conor was very keen on getting back on Dustin, he trained extremely hard for 6 months and he isn't ready to accept the fact that this fight had such an unfortunate ending.
During the in-ring interview with Joe Rogan, Conor clearly stated that things are far from over between them, he said he will get back at Dustin sooner or later, he's even ready to take this fight outside the octagon if he'll have to. We all know that these are not just hollow warnings, Conor did the same thing against Khabib Nurmagomedov and got arrested for it.
Only time will tell what's about to happen, we can only wish the champ-champ a speedy recovery.
Also read: UFC 264 (main event): Dustin Poirier beats Conor McGregor as 'The Irishman' breaks his leg; Doctor Stoppage win for 'The Diamond'